Get Mike Paulenoff's Live Trading Room FREE For 7 Days,
Then Just $7/Month For First Month! (*first time members only)
After your 7 calendar-day trial, our subscription rate of $7 will be billed monthly to your credit card by AdviceTrade, Inc., ensuring uninterrupted service. This discounted rate is available for 1 month, after which a monthly rate of $79.95 will apply. Discount not available to returning members, and billing is immediate if you've had the service within the last 6 months. You may cancel your free trial any time within the 7 calendar days, and we will not bill your card. You may cancel your subscription at any time thereafter with no further monthly billing. Inquiries or requests can be made via our contact form.
MPTrader
, hosted by veteran Wall Street strategist Mike Paulenoff, is an interactive, 8-hour, real-time discussion of markets, asset classes, concepts, tweets, headlines, and thought-provoking editorial commentary every trading session to help members evaluate and navigate markets, opportunities, and potential hazards in an increasingly challenging financial landscape.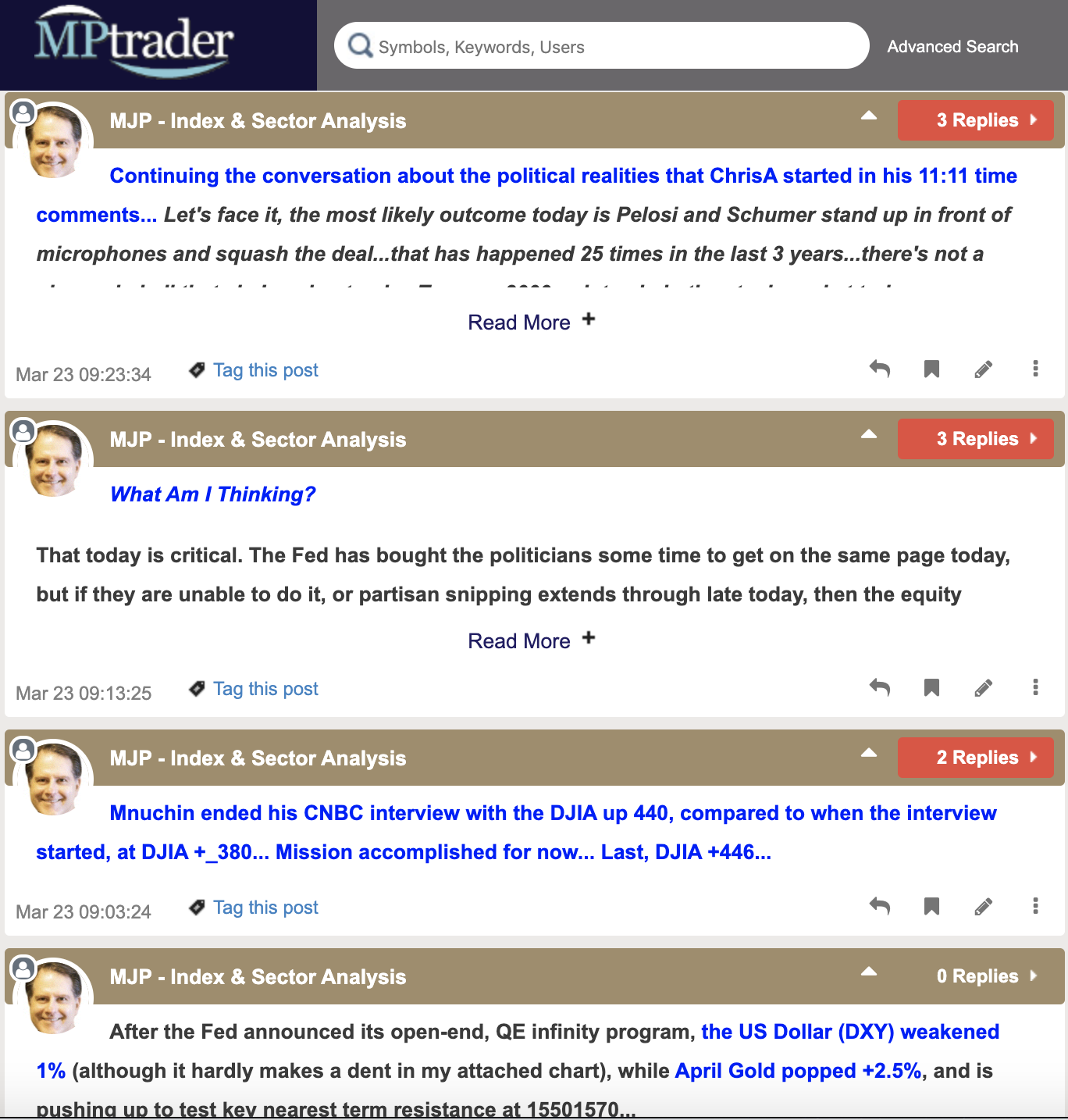 I am a new member & want to thank you for the great trades. I made good money on most of your calls & in particular PTON - both in stocks as well as 35 May 15 call options. To put it in a simple way, your trading room is with less noise more action. Thanks again.

— Roger75