About Us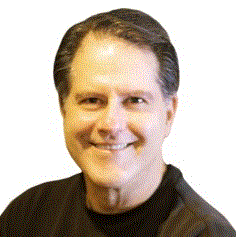 MPTrader is an interactive, real-time discussion forum to help traders & investors evaluate and navigate markets, opportunities, and potential hazards in an increasingly challenging financial landscape.
Founded in 2003, the site is hosted by veteran Wall Street strategist Mike Paulenoff, who combines macro and technical analysis to identify trends and trading opportunities in U.S. equity indices, sector ETFs and stocks as well as precious metals, energy, forex, Treasuries, and international markets.
Members login to a live Trading Room, where they can interact with Mike and with each other, and post their own charts and commentary.
Mike has been involved in the world financial markets for four decades since his graduation from the Georgetown University School of Foreign Service in 1979. Early in his career he analyzed the fundamental and technical aspects of the financial and commodity futures markets for Smith Barney, Harris Upham, and for Drexel Burnham Lambert.
He later worked for Republic National Bank in the position of strategic trader, and market analyst on the bank's trading floor, which included analysis and trading of instruments in foreign exchange, emerging markets, stock indices, and precious metals.
Mike is a popular speaker at financial forums and conferences, and is widely published on sites including TheStreet, MarketWatch, Nasdaq, and Businss Insider. He is also co-author of The Business-One Irwin Guide to the Futures Markets (with Stanley Kroll).
---
View Mike's Presentations
Technical Outlook for The Magnificent Seven in 2024 Recorded on November 30, 2023 as part of the "Friendsgiving 2023 Conference" hosted by TimingResearch.
What's Ahead For Crude Oil, Equity Indices, and Treasuries? Recorded on October 19th, 2023 as part of the "Analyze Your Trade" Episode #208 Live Charting Event hosted by TimingResearch.
Live Charting with Mike Paulenoff - From "Analyze Your Trade" Episode #207 Recorded on August 17th, 2023 as part of the "Analyze Your Trade" Episode #207 Live Charting Event hosted by TimingResearch.