AMZN Follows My Preferred Technical Path. What Now?
AMZN-- In our previous in-depth discussion on 5/16/18, with AMZN trading around 1591, this is what we discussed:
AMZN-- has been moving in a high level contracting range since its post-EPS all time new high at 1664.81 on 4/27. We have to consider the three week period a bullish digestion period, which if accurate, means that when the digestion is complete, AMZN should thrust to the upside into another upleg that projects next to 1720-1750.
Only a decline that breaks the prior low at 1565.22 AND continues lower through the 5/03 low at 1546.02 2 will wreck the bullish digestion scenario, and leave AMZN vulnerable to additional selling pressure... Last is 1592.14
Forward-fast to today, as AMZN hits another new all-time high at 1714.50, we see that the price structure has followed my preferred technical script, thrusting to the upside out of its Apr.- May Bullish Coil Formation, to its nearest-term upper channel boundary level in the vicinity of 1720, which could put a lid on additional upside BUT ONLY IF AMZN DECLINES BENEATH NEAREST TERM SUPPORT AT 1660-1658.
In the absence of a downside reversal and break below 1658, AMZN will point still-higher, towards 1750, and thereafter, towards 1790. Last is 1702-1703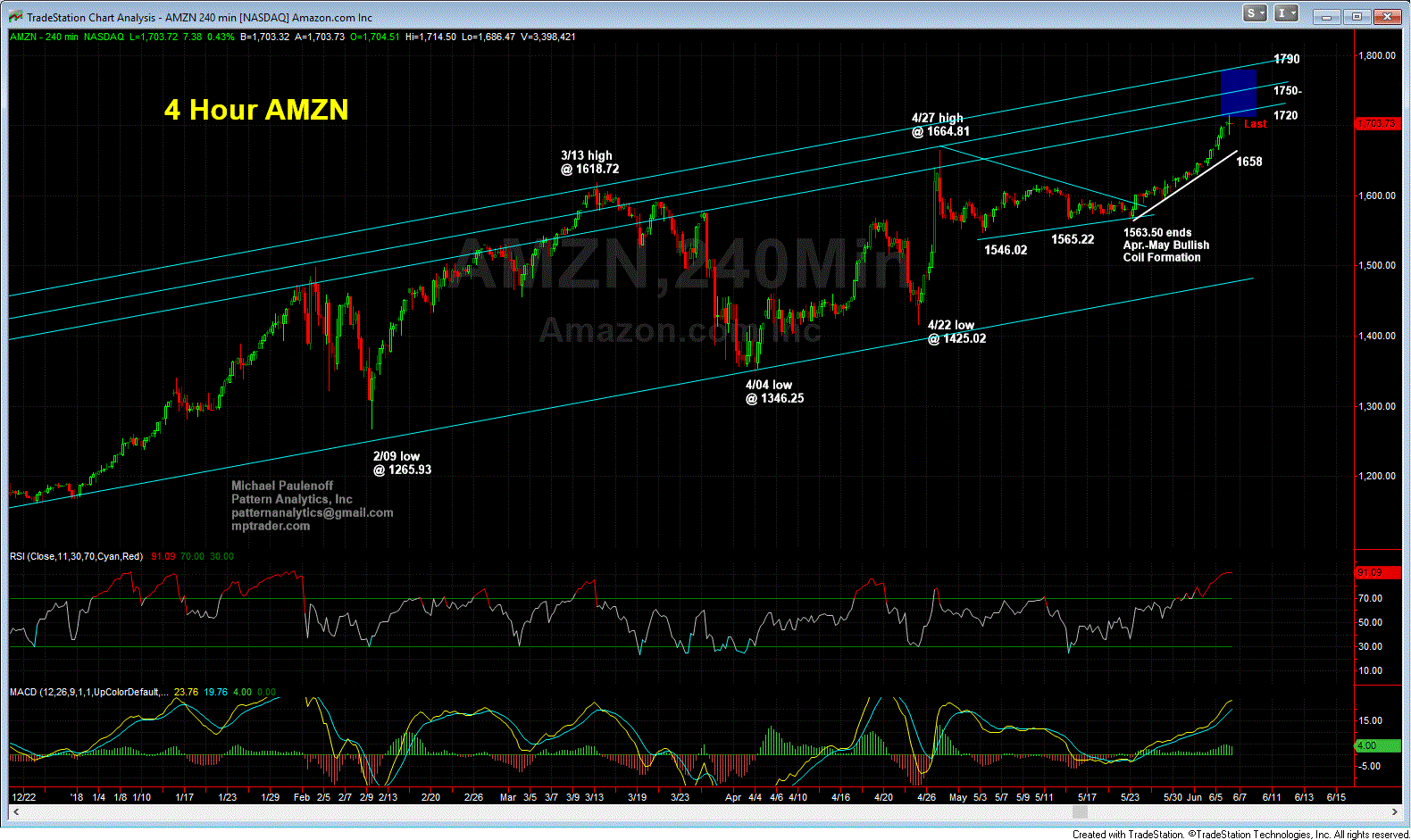 6 06 18 AMZN Noon GIF