Dollar Weakness Creating Bullish Tailwinds for Gold
GLD and DXY...
GLD has gapped-up above its 5 and 20 DMA's, and appears to be in a powerful thrust off of its 3/01 low, which happened to coincide with the day of a Full Moon (frequently calling turns in the Gold market), in route to a challenge of the upper boundary line of its Jan.- Feb. corrective price channel. The upper boundary line cuts across the price axis in the vicinity of 128.00.
Meanwhile, the recovery rally in DXY (USD) from the 2/16 low at 88.25 to the 3/01 high at 90.93 appears to be dead in its tracks, and in fact, DXY pivoted to the downside on 3/01 via a Key Downside Reversal Day, suggesting strongly that the Dollar has resumed its decline within a larger, dominant 14 month bear trend.
The weakness in the Dollar could be starting to create bullish tailwinds for Gold prices... MJP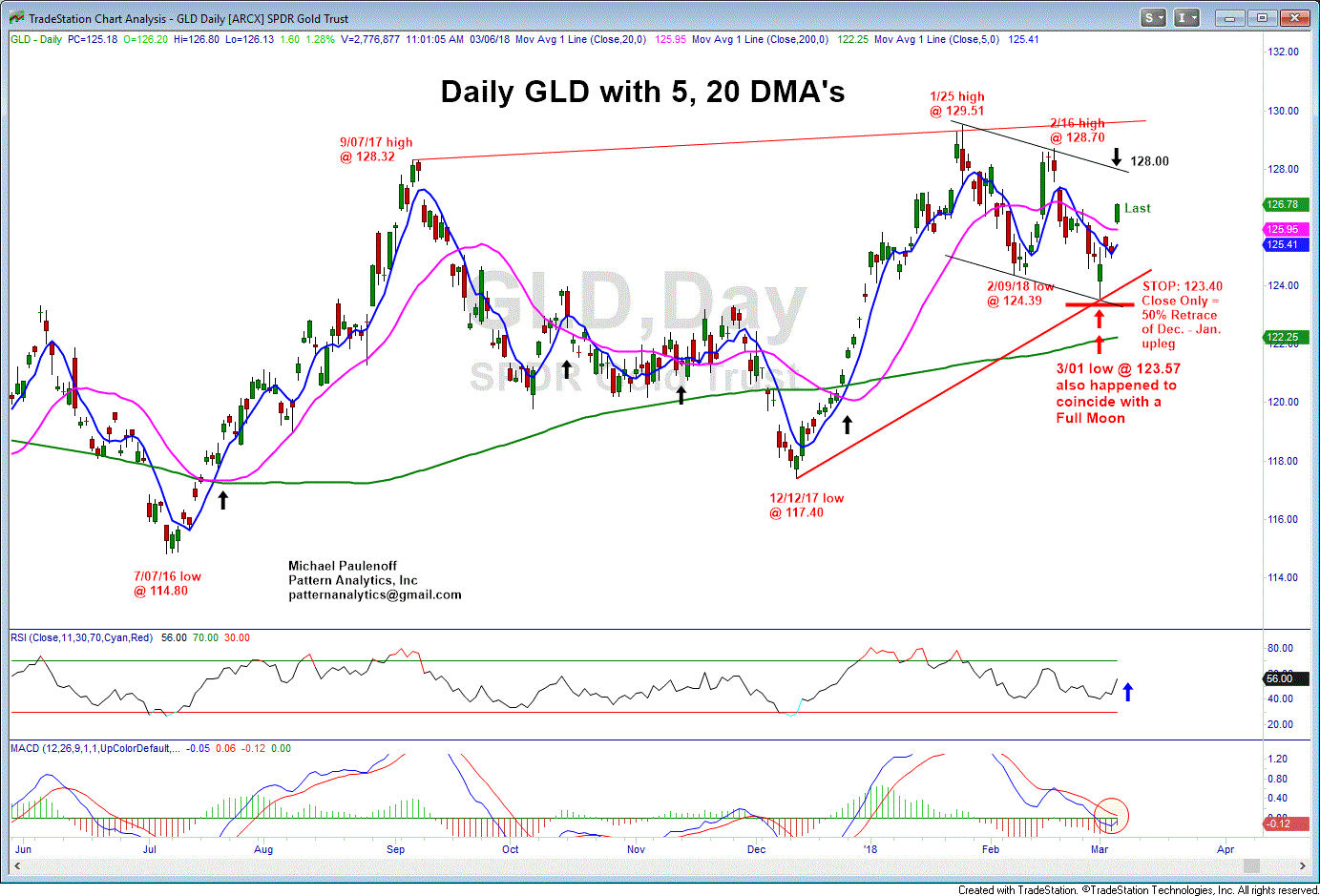 3 06 18 GLD Day GIF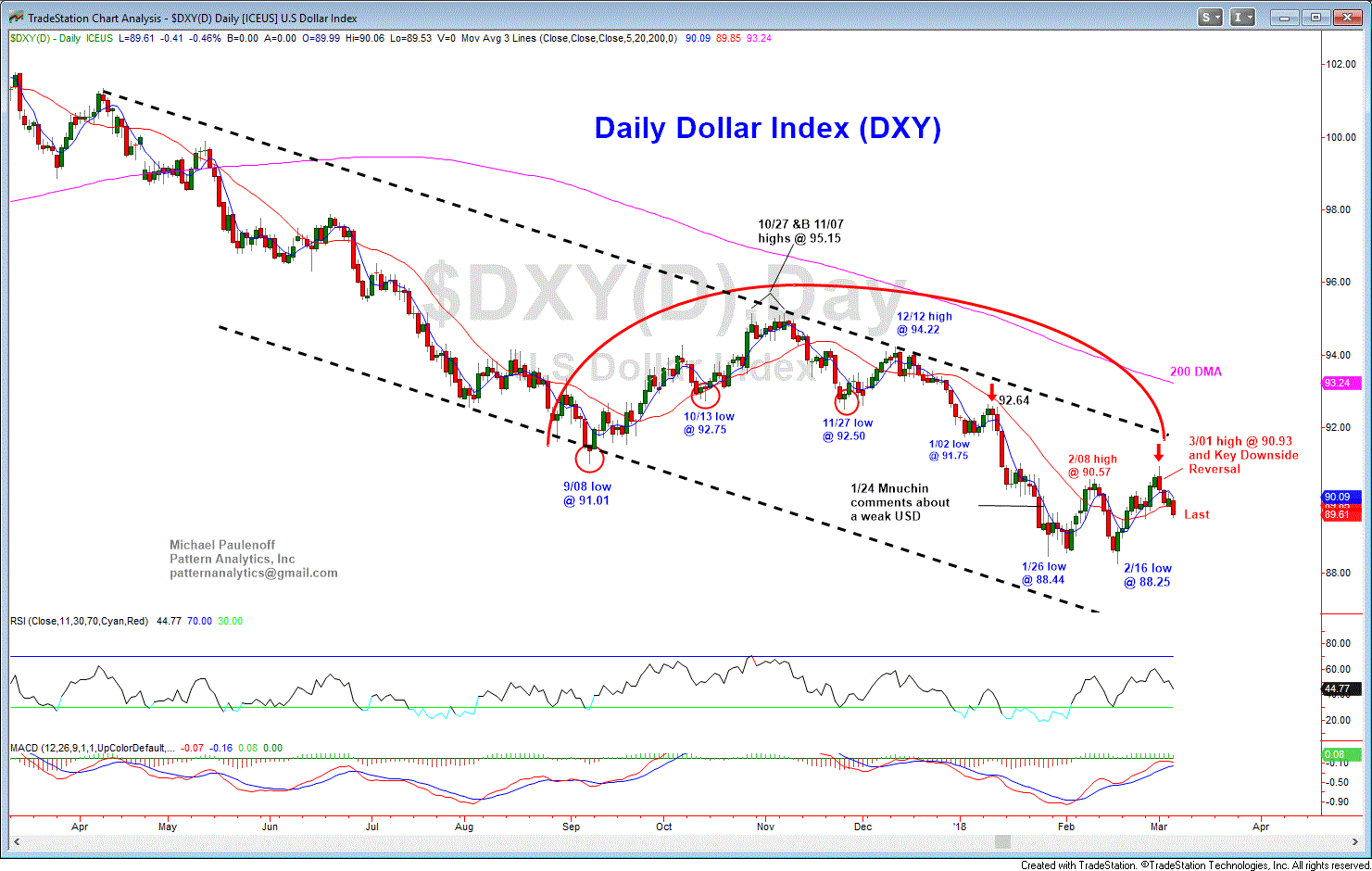 3 06 18 DXY Day GIF