Turn Window in August Crude
August Crude Oil-- All yesterday my updates pointed to a Turn Window in and around 95.30. The AM low was 95.10, from where August Crude bounced $2-$3 Dollars, but at 1:30 PM ET, this is what we discussed:
August Crude Oil is $2.81/bbl above this AM's corrective low, but my work still does NOT have a high-confidence set up to trigger a reversal signal (although one is getting closer). To do so, August Crude needs to climb to and through resistance at 99.00-99.70, otherwise I cannot rule out another loop down that revisits today's low-zone at 96.10 to 95.10... Last is 97.75...
Fast-forward to this morning, we see August Crude Oil has ripped higher towards $103 (+4.2%) where it is hitting resistance that if (when?) taken out, will trigger more powerful upside reversal projections to 108-110 next. Key nearest support on any intraday weakness is 100-101... Last is 102.79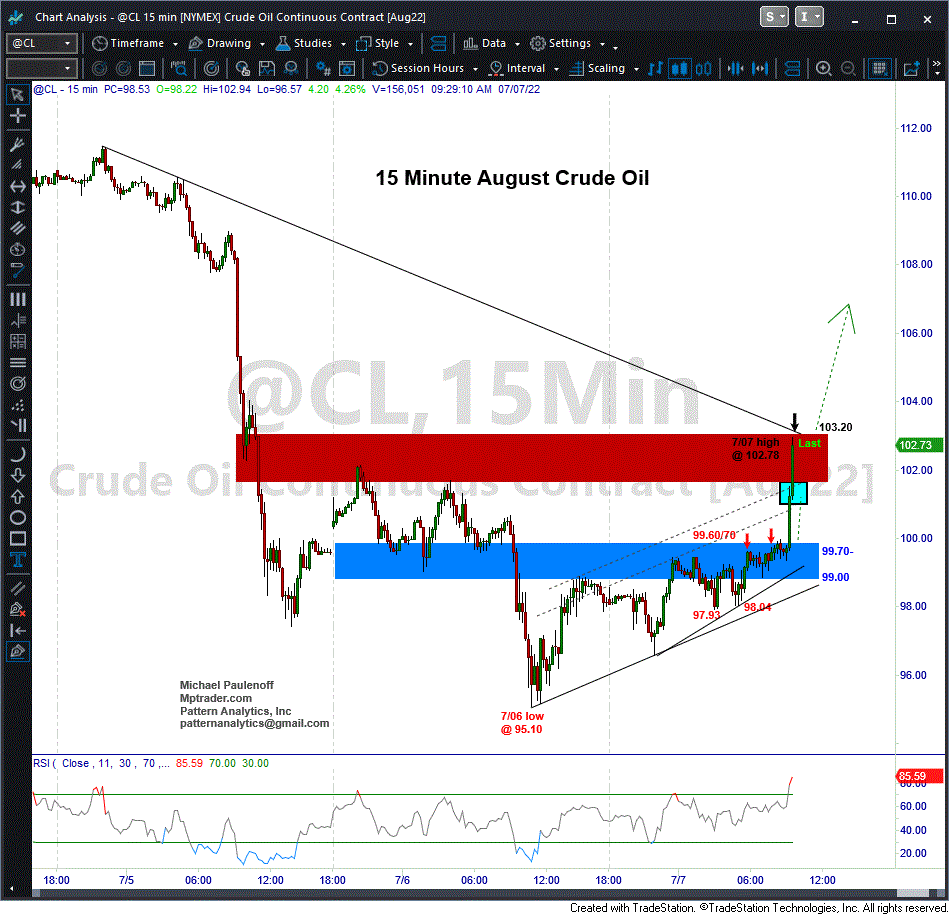 7 07 Aug Crude 930 GIF