Gold and The Gold Miners go down just about every day, but not yet every minute of every day. For the past year, my thesis on the Miners has been-- and continues to be-- that The Street would come for them as the bull market matures, eventual sector rotation into "cheaper," under-owned names from expensive ones, and as domestic and geo-politics deteriorated into nastiness.
Certainly, those conditions or requisites are more prevalent now than they were 8, or 10, or 12 months ago. Of course, all we hear about is Bitcoin, which is sucking the air out of the room, and sucking capital out of the precious metals.
Be that as it may, the enclosed four hour chart of NUGT shows the decline off of the 9/07 rally high at 44.03 is nearing its exact three month mark tomorrow, and has pressed NUGT to a low of 25.03, or a relentless 44% "haircut." Let's notice that the price structure is pointing to a next downside target zone of 23.80 to 23.00 (with downside overshoot to 22), which represents the next area from where I will be expecting new buying interest that precipitates a vicious upside reversal that initiates a powerful recovery (short covering) rally.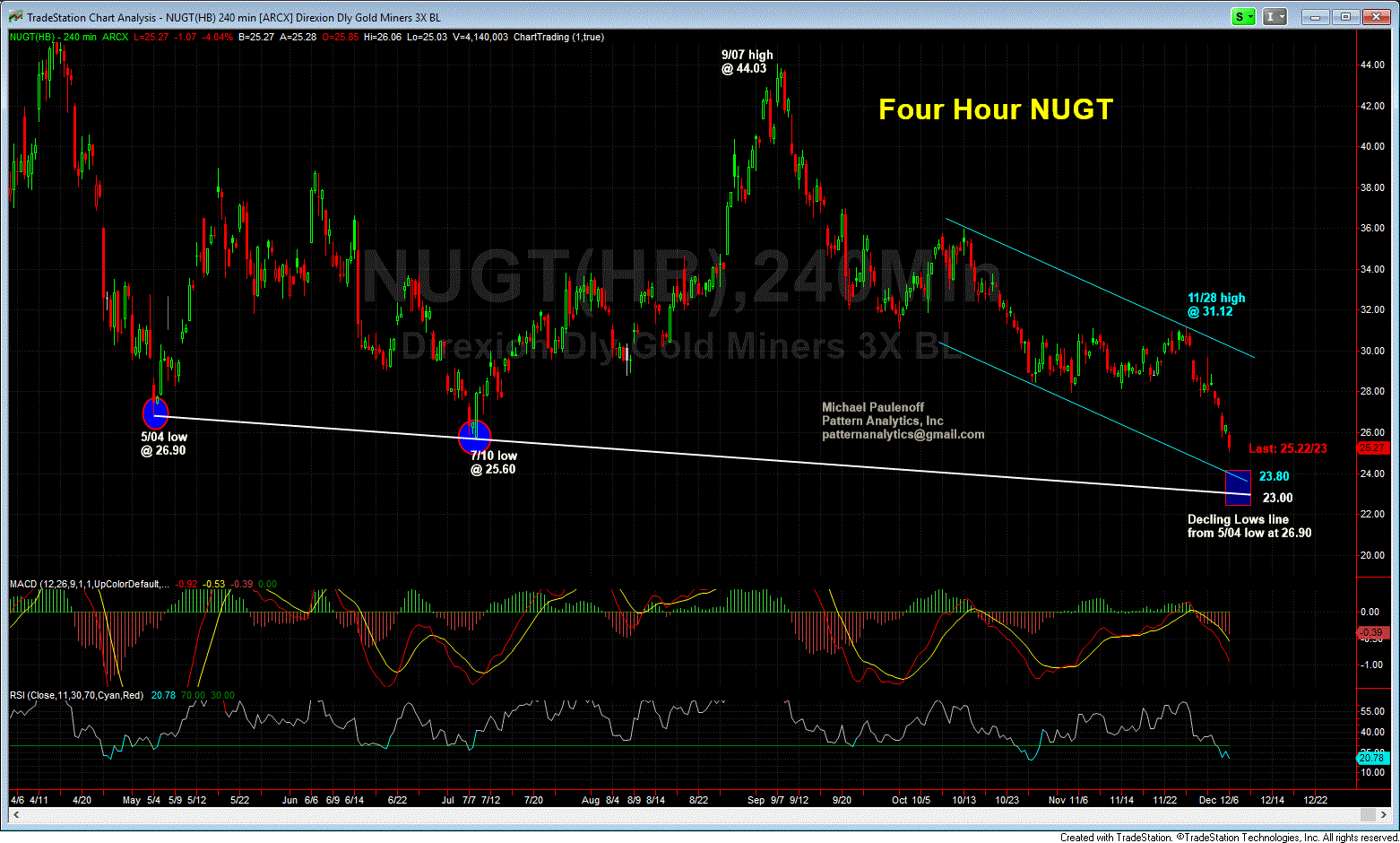 12 06 17 NUGT Noon GIF