10 Year YIELD Continues to Send a Different Message Than the Stock Market
YIELD-- Anyone care to explain why 10 year YIELD is 2.53%, DOWN from this AM's high at 2.58% immediately after the release of a very strong Jobs Report?
I can explain it technically-- that the recover rally from the 3/27 low at 2.36% into the 2.60% area is no match for the larger, dominant 14 month Crown Top formation, which continues to exert downward pressure on YIELD.
That said, however, I have a hard time reconciling a strong jobs market and strong economy with my technical set up in YIELD that projects to 2.25% and possibly 2.00% in the weeks ahead.
Something just does not add up.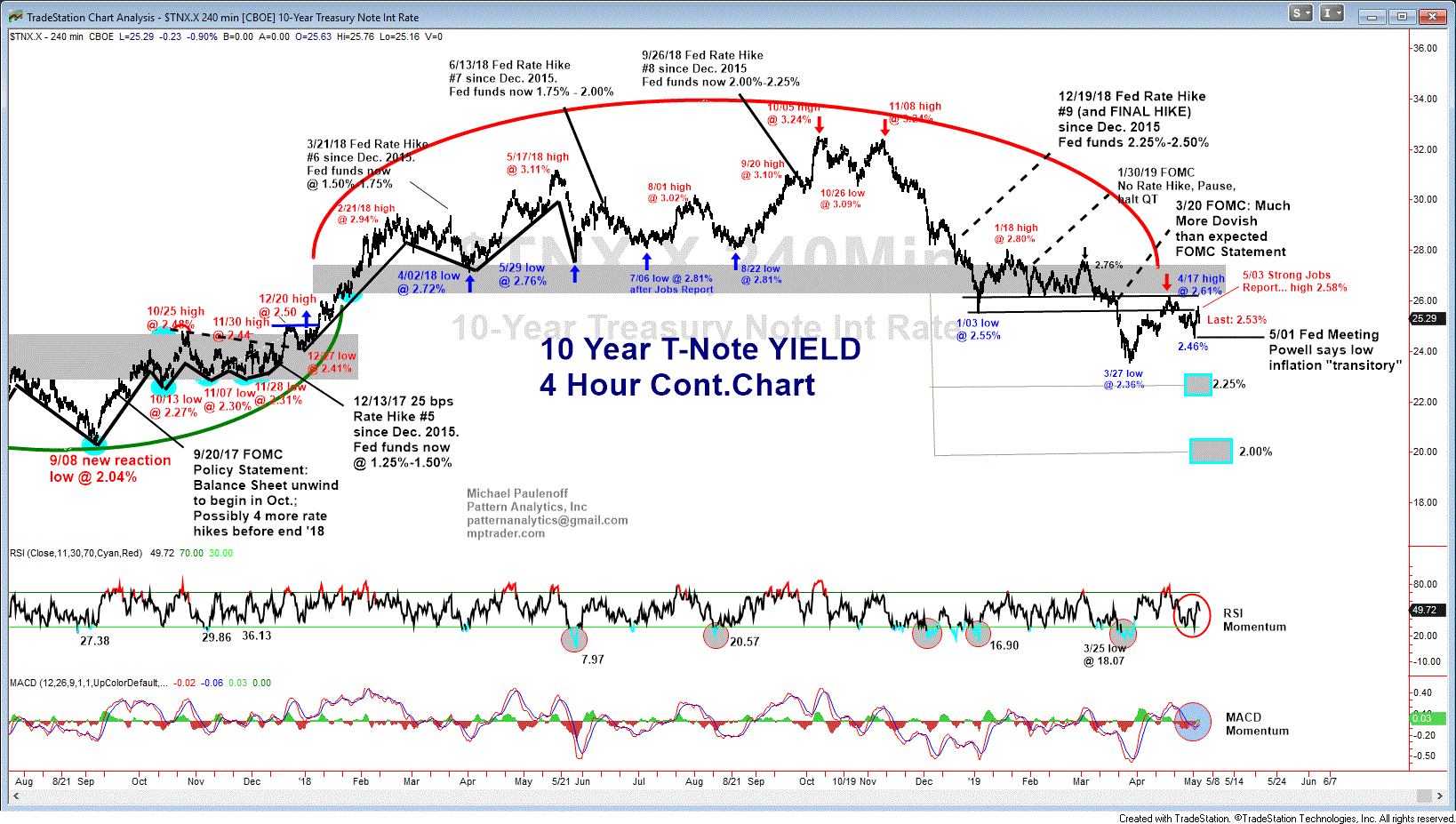 5 03 19 YIELD 1 PM GIF