Market Analysis for Nov 27th, 2018
AMD is on the move higher, and presents an interesting set up. After a Sep.- Oct. plunge that gave back a whopping 72% of the prior wild advance from 9.04 to 34.14 (Apr.-Nov. 2018), let's notice that the stock has put in a potentially very significant Oct.-Nov. Double Bottom Low right on its up-sloping 200 DMA in the vicinity of 16-17. Since the second low at 17.18 one week ago (11/20), AMD has climbed to this AM's recovery high at 21.16. Its next key resistance level is 21.30, which represents the resistance line off of the prior recovery rally high at 22.22 hit on 11/07.
If AMD can take out and sustain above 21.30, it will morph from an otherwise Coil-type counter trend recovery rally pattern into a more bullish one NEAR TERM that has unfinished business on the upside from a pattern that has as its foundation an Oct.-Nov. Double Bottom, and as such, will point higher towards 22.20 at a minimum, to 23.50 optimally.
As of this moment, however, my medium term pattern work does NOT have confirmation signals that AMD has completed a large corrective process in its entirety, but nonetheless exhibits a compelling near term set up that needs to be watched... Last is 21.06/07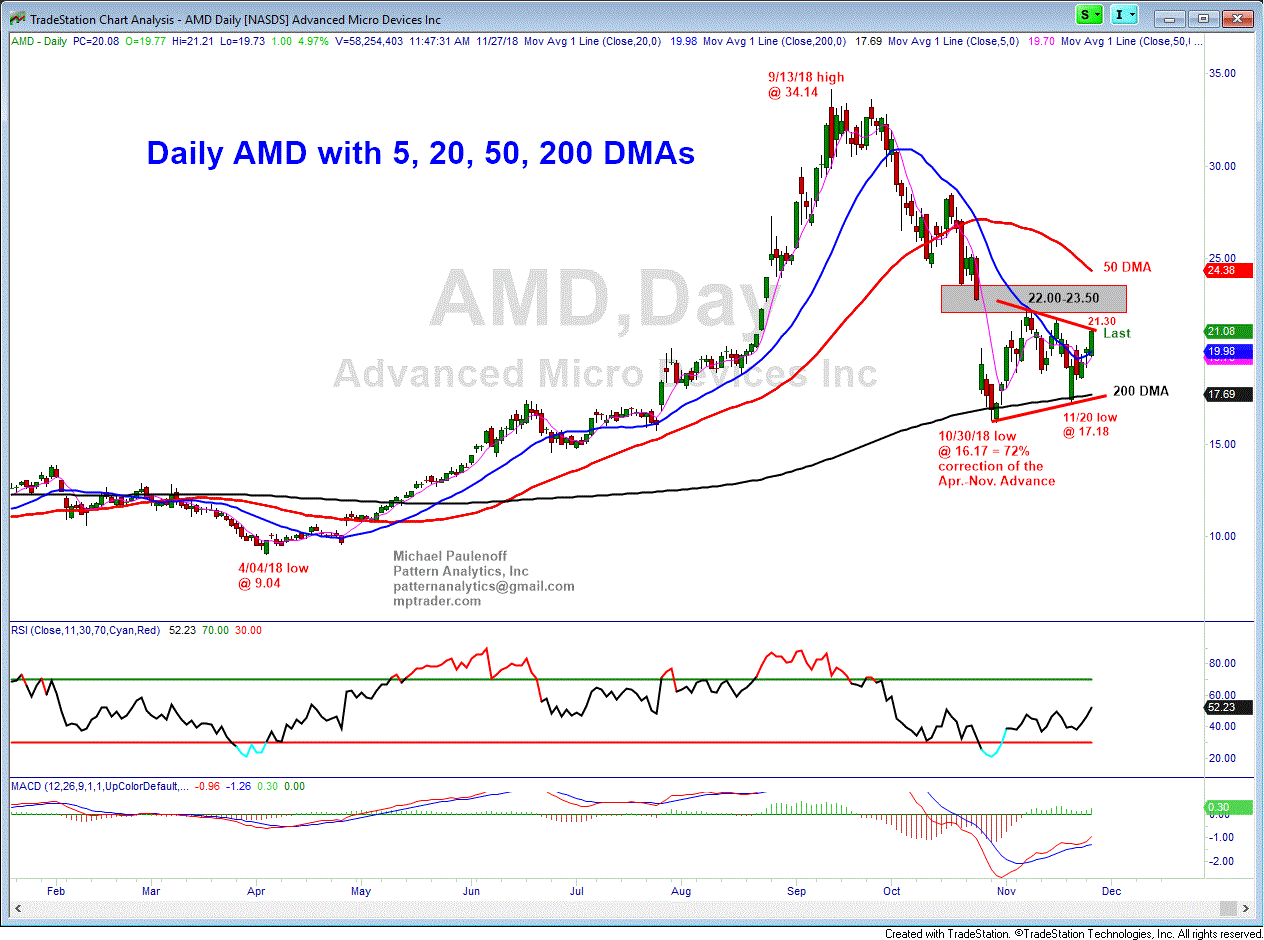 11 27 AMD Day 1150 GIF