AAPL Near Upside Exhaustion
If AMZN's longer term parabolic ascent is potentially problematic, then AAPL's series of WEEKLY Momentum divergences also are cause for concern from a longer term perspective, and could be an amber warning signal that the Feb.- Mar. upmove from 150.24 to the Mar. new all-time high at 183.88 is complete. In other words, AAPL may be at or very near upside exhaustion ahead of a correction.
AAPL represents 11.4% of the QQQ, and AMZN 9.5%...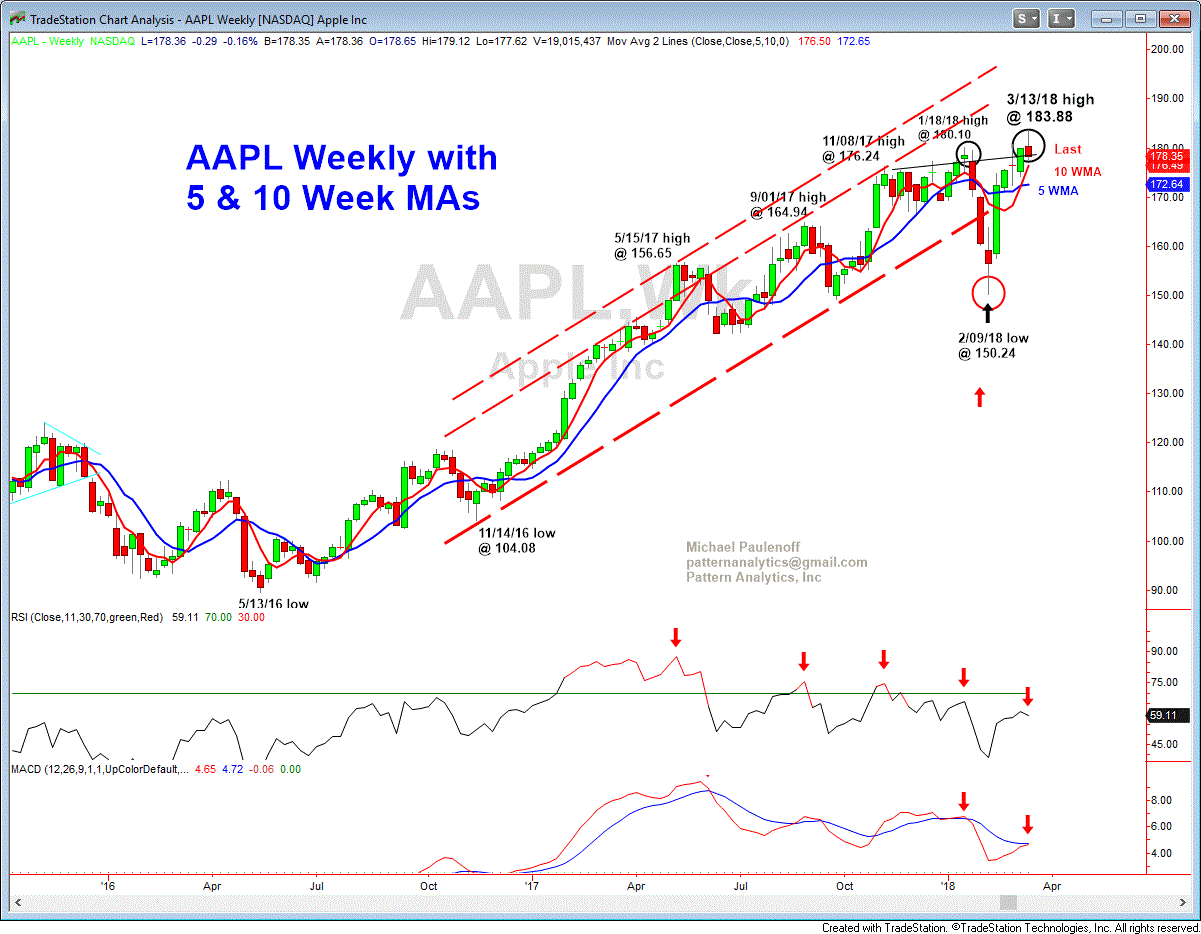 3 16 18 AAPL Weekly GIF