AAPL Pushing Up Against Resistance
AAPL is up 1.6% this morning, partly because of the larger tech rally, but mostly because pre-orders for its new iPhone X sold out within minutes of going on sale. Within 10 minutes of the launch, AAPL was telling customers that delivery would be delayed 3 weeks.
The iPhone X is due out Nov. 3rd. It just so happens that AAPL earnings are due out the prior day, after the close on Thursday Nov. 2nd, which should mute any otherwise disappointing results.
After all of the skepticism and criticism about the new iPhone 8 series, AAPL's stock price has been grinding higher for the past several sessions. As we speak, AAPL is pushing up against its Sep.-Oct. resistance line in the vicinity of 160, which if hurdled and sustained-- and triggers upside continuation above the 10/17 high at 160.87, will point AAPL towards a retest of its Sep, all-time high at 164.94-- in route to 170-172.
The less bullish scenario, if only a function of time, argues that AAPL will stall in and around 160, and thereafter pull back to 156-155 prior to next Thursday's earnings release, at which time a bullish reaction to the news will thrust AAPL out of a post-Sep. bullish coil pattern that also projects to 170-172. Last ahead of the open is 159.30/35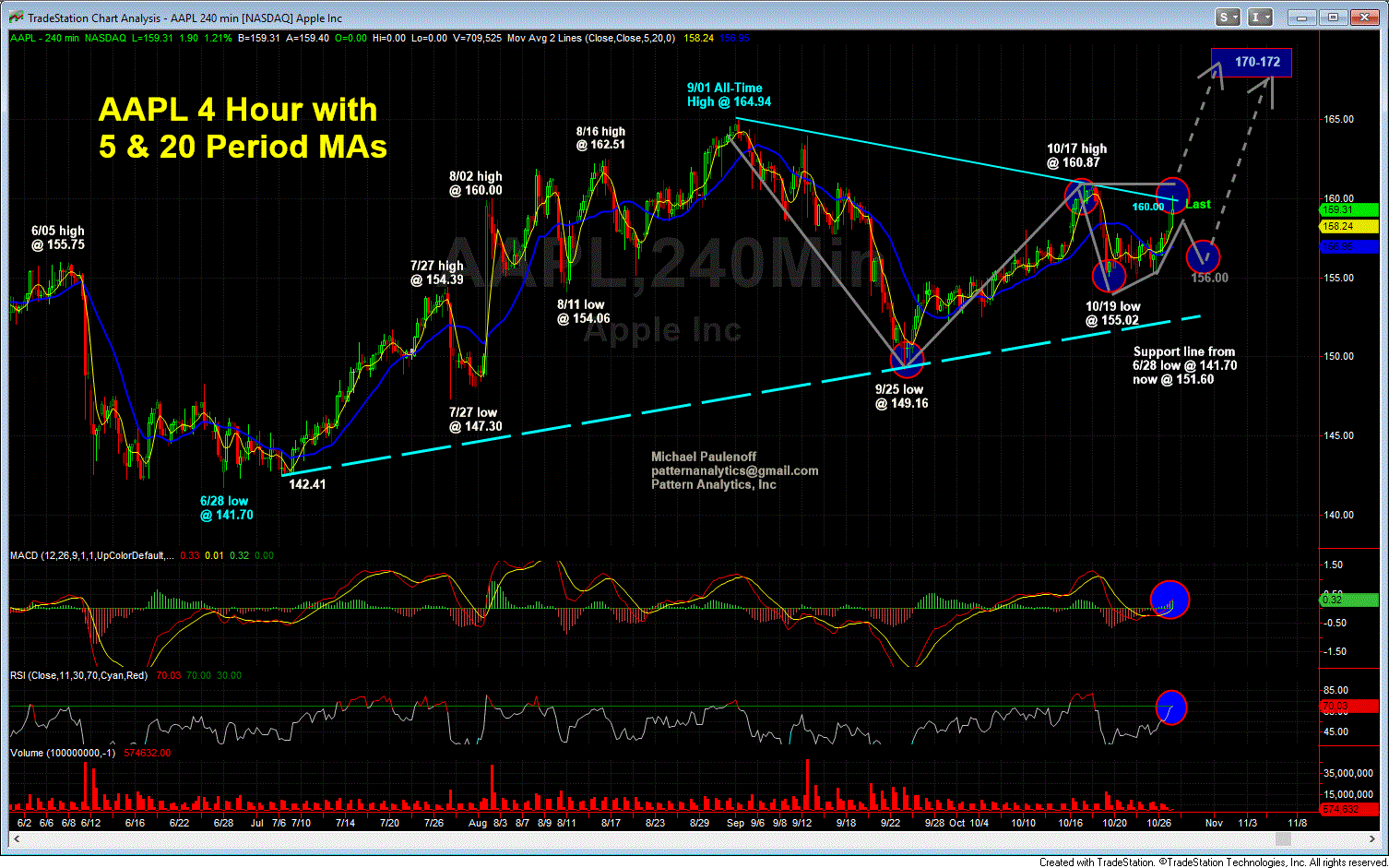 10 27 17 AAPL GIF