AMZN is Free to Retest its All-Time Highs
AMZN reports Thursday after the close. The upmove from yesterday through today so far, from 1845 to 1930 has thrust above every prior "shoulder peak" hit during the past 10 months (see my attached 4 hour chart), and as such, is pointed towards a run at its Sep-Oct 2018 high-zone at 2030 to as high as 2080.
A bullish algo-knee jerk reaction to Thursday's earnings report certainly could pop AMZN 6%-7% to test the all time high zone.
Conversely, if AMZN disappoints, or otherwise reacts negatively, a sustained breach of 1830 will argue that the post-12/24/18 advance from 1307.00 (intraday) is exhausted... Last is 1919.36/85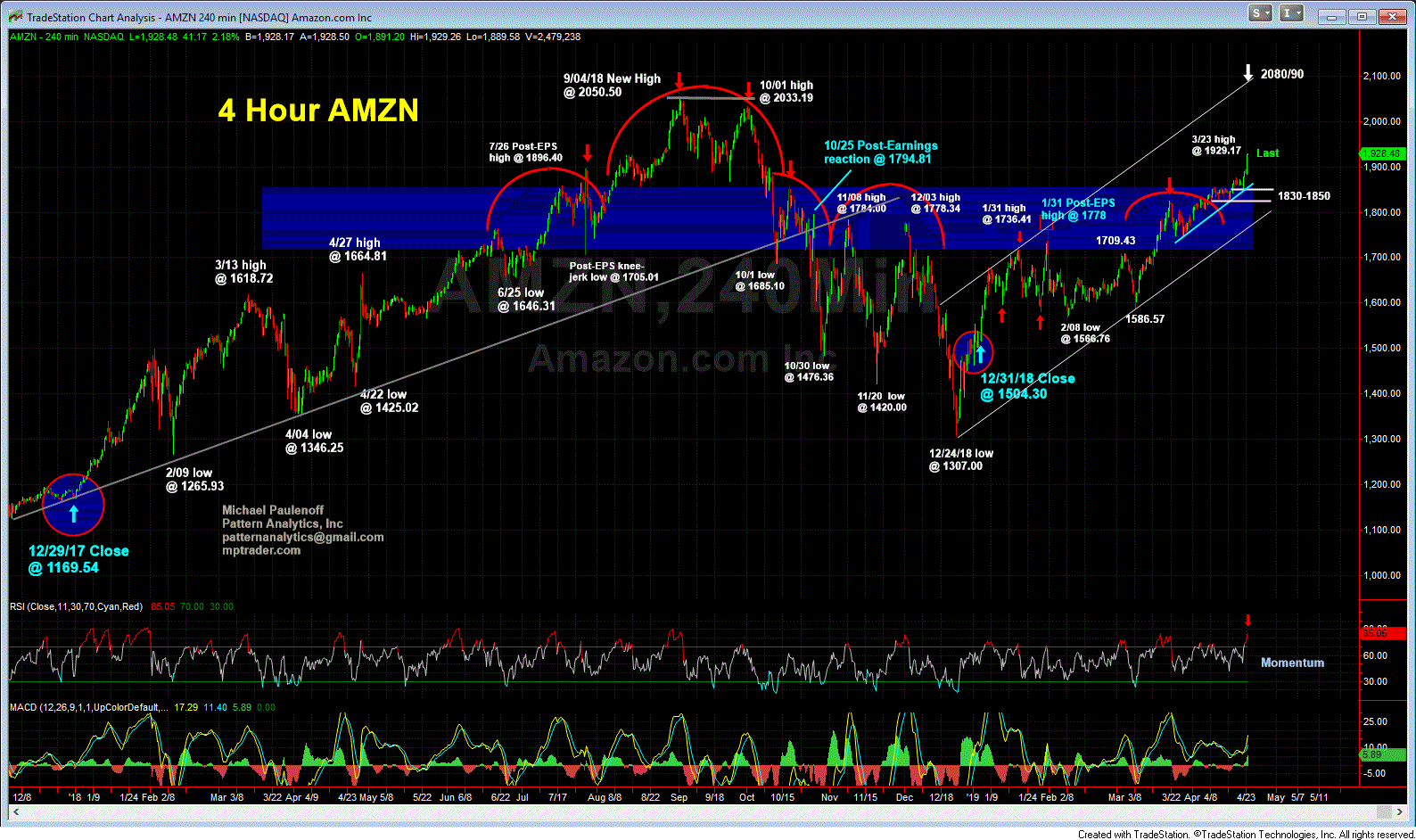 4 23 19 AMZN 1210 GIF