AMZN's Technical Set-Up Into Quarter-End
AMZN-- in late May, my work argued that all of the price action off of the 4/27 high at 1664.81 had taken the form of a bullish Coil Formation, that when complete, will trigger upside projections into the 1750/90 target zone.
As it turned out, AMZN followed the bullish breakout script, and climbed to a new all time high at 1763.95 on 6/21/18.
For the past week, off of the new high, AMZN has carved out a curious pullback pattern that hit a low at 1646.31 on Monday, which may have completed the correction however AMZN needs to climb and sustain above 1712 to confirm that the correction is complete.
Inability to climb above 1712 will leave AMZN vulnerable to another bout of corrective weakness that revisits 1646.31, and possibly towards a retest of the Coil apex at 1563.50... Last is 1694/0020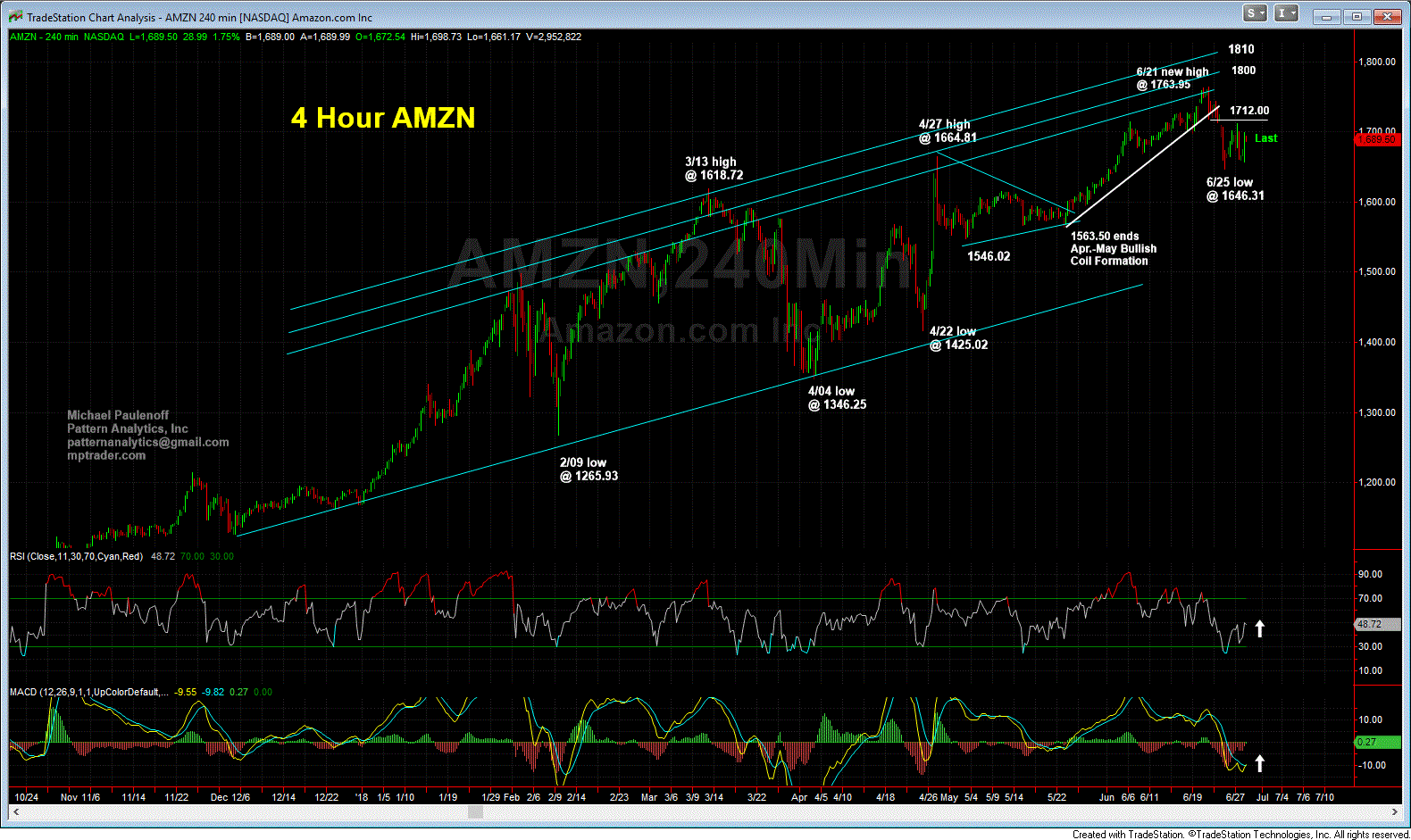 6 28 18 AMZN 110 PM GIF