APPL Responds Positively to Strong Estimates of Iphone X Sales
AAPL-- Wall St firm Rosenblatt is out with positive comments saying AAPL may have sold 8 million iPhone X phones so far, which apparently exceeds initial estimates.
Whatever the case, the comments certainly impacted the stock, which popped from170.50 to nearly 174 in 45 minutes.
The attached chart set up shows that AAPL has pivoted to the upside again, extending a series higher pivot pullback lows within its most recent uptrend period off of the Sep. low at 149.16. Given the very positive juxtaposition of my near term momentum gauges, AAPL now is poised for upside continuation towards a test of its all time high-zone at 175-177.10, which if (when?) hurdled, will point to 179.60-180.30 immediately thereafter.
Only a sudden downside reversal that breaks 169.50/60 will negatively impact the current "friendly" technical set up.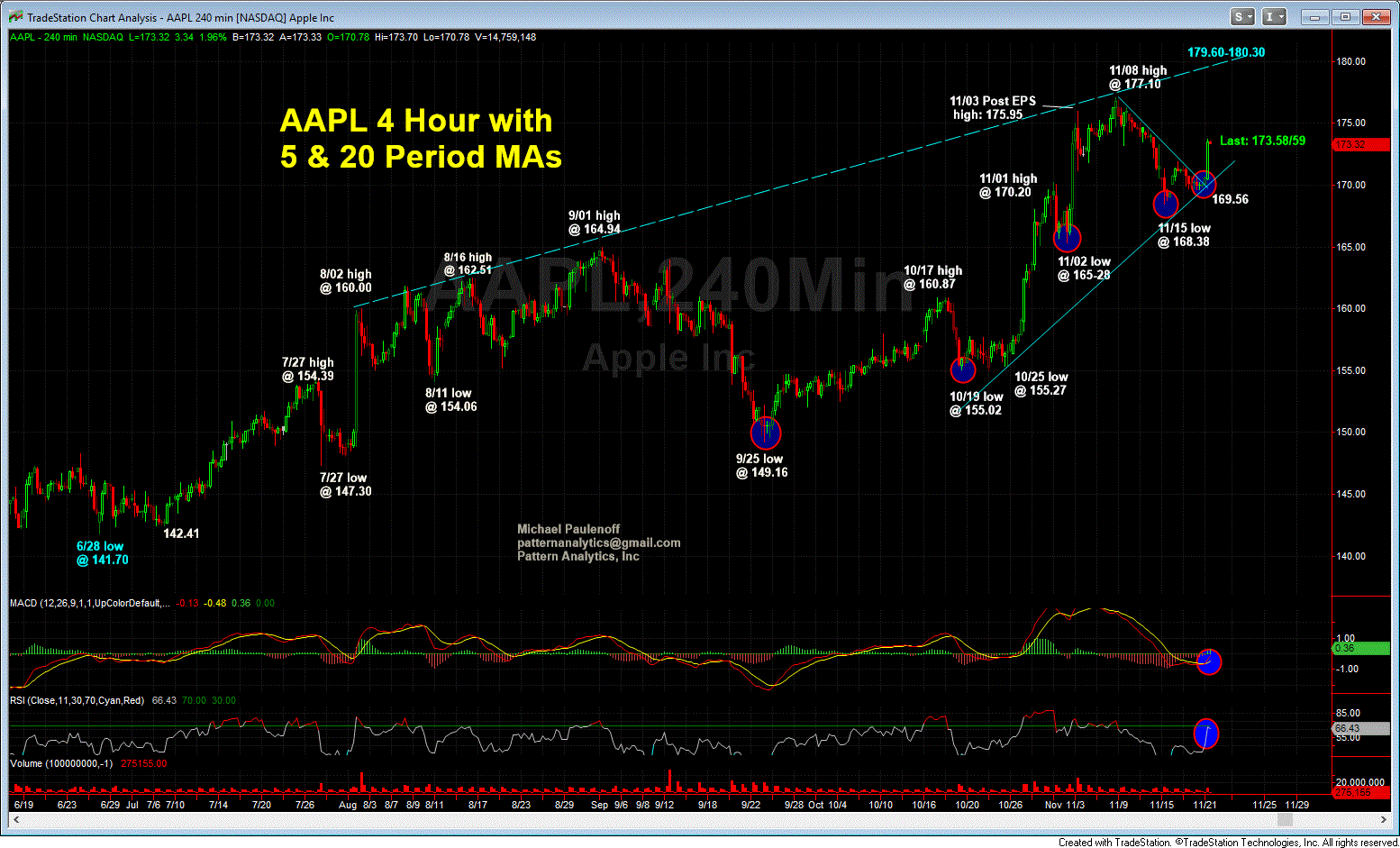 11 21 17 AAPL 1210 GIF