After All the Bullish Jawboning about Lower Rates and Progess on a Trade Deal Earlier Today, ES Remains Betwix and Between
The 50 point range in ES carved out since last Friday remains intact, with the price structure gyrating back and forth across the mid-point of range. A climb that sustains above 2838/40 will point to a directional upmove towards 2880/90 while a violation of 2790 will point to 2760/70...
My direction pattern bias remains to the downside, for continuation of the weakness that started one week ago with the initial downleg from the post FOMC high at 2866 to the Monday's low at 2789.50. Within that scenario, all of the action from Monday through today so far is an intervening near term recovery bounce ahead of a rollover towards a downside target zone of 2760/70. With all of the jawboning by the Fed Heads intimating lower rates (Clarida this morning), and all of the promising news about a China deal (Lighthizer, Mnuchin, and Kudlow starting late last evening), it is surprising that the algo have been unable to rip the cover off of the shorts, driving ES much closer to last weeks highs.
In the absence of such a catalyst, my sense is that the corrective forces off of last week's post-Fed high at 2866 remain in charge. Only a climb that sustains above 2838/40 will invalidate my current scenario... Last is 2814.00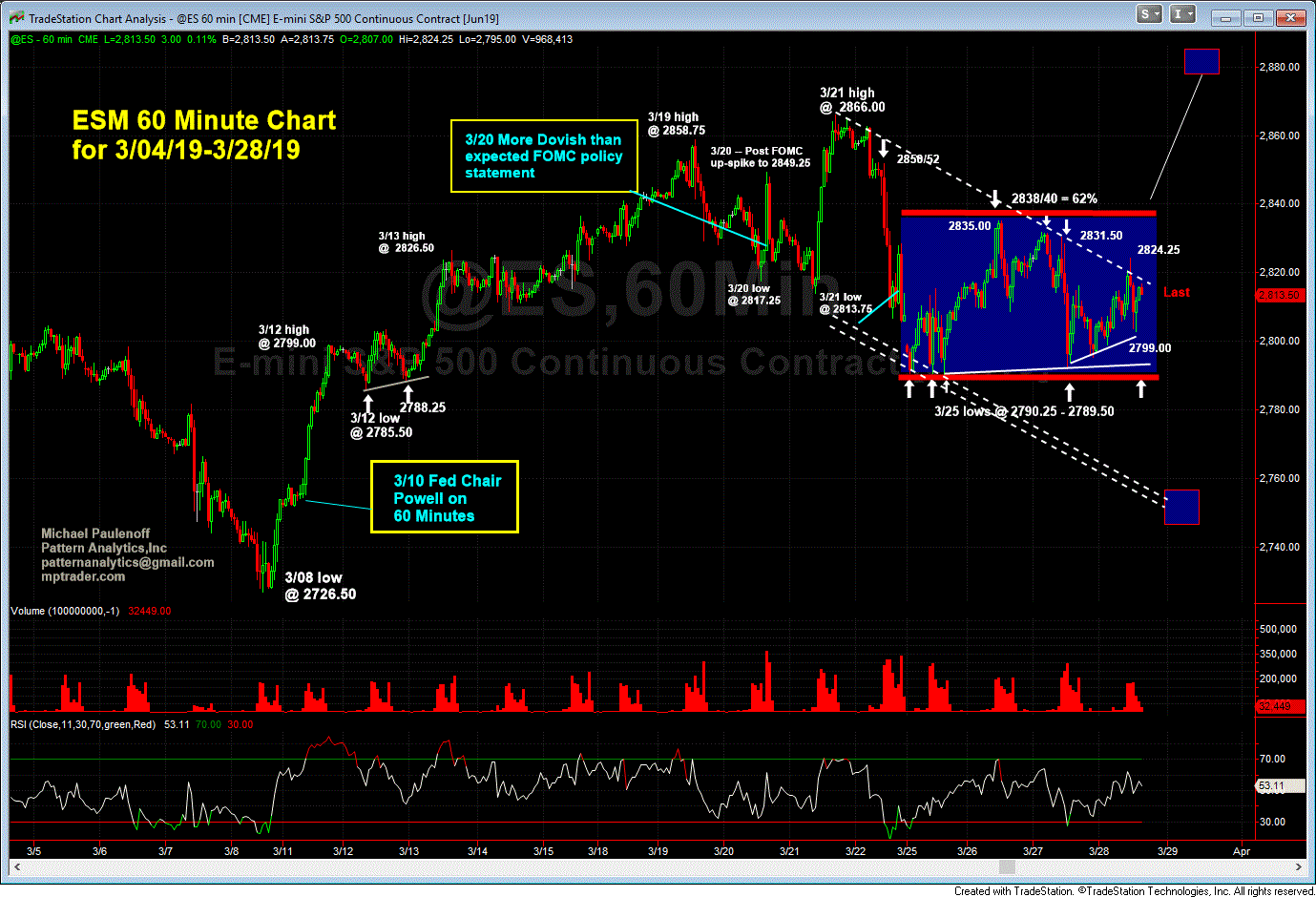 3 28 ES 240 GIF