After the Fed What's Next for 10 Year Yield?
Yest.'s high at 2.29% in 10 year YIELD ended the upmove off of the Dec.- Sep. corrective low at 2.04%, BUT... my intermediate term work argues strongly that the advance from 2.04% to 2.29% (9/08 to 9/20) exhibits bullish form, and thus, represents the start of a second powerful advance in YIELD from the July 2016 low at 1.32%.
In other words, after a near term rest-digest period (a pullback to 2.18%-2.14%, for instance), 10 year YIELD should pivot to the upside into a powerful new upleg that takes out heavy, consequential resistance lodged between 2.30% and 2.40%, triggering upside projections to 3.25%-3.50% thereafter.
Only another plunge in YIELD that violates 2.04% will greatly compromise my current technical outlook.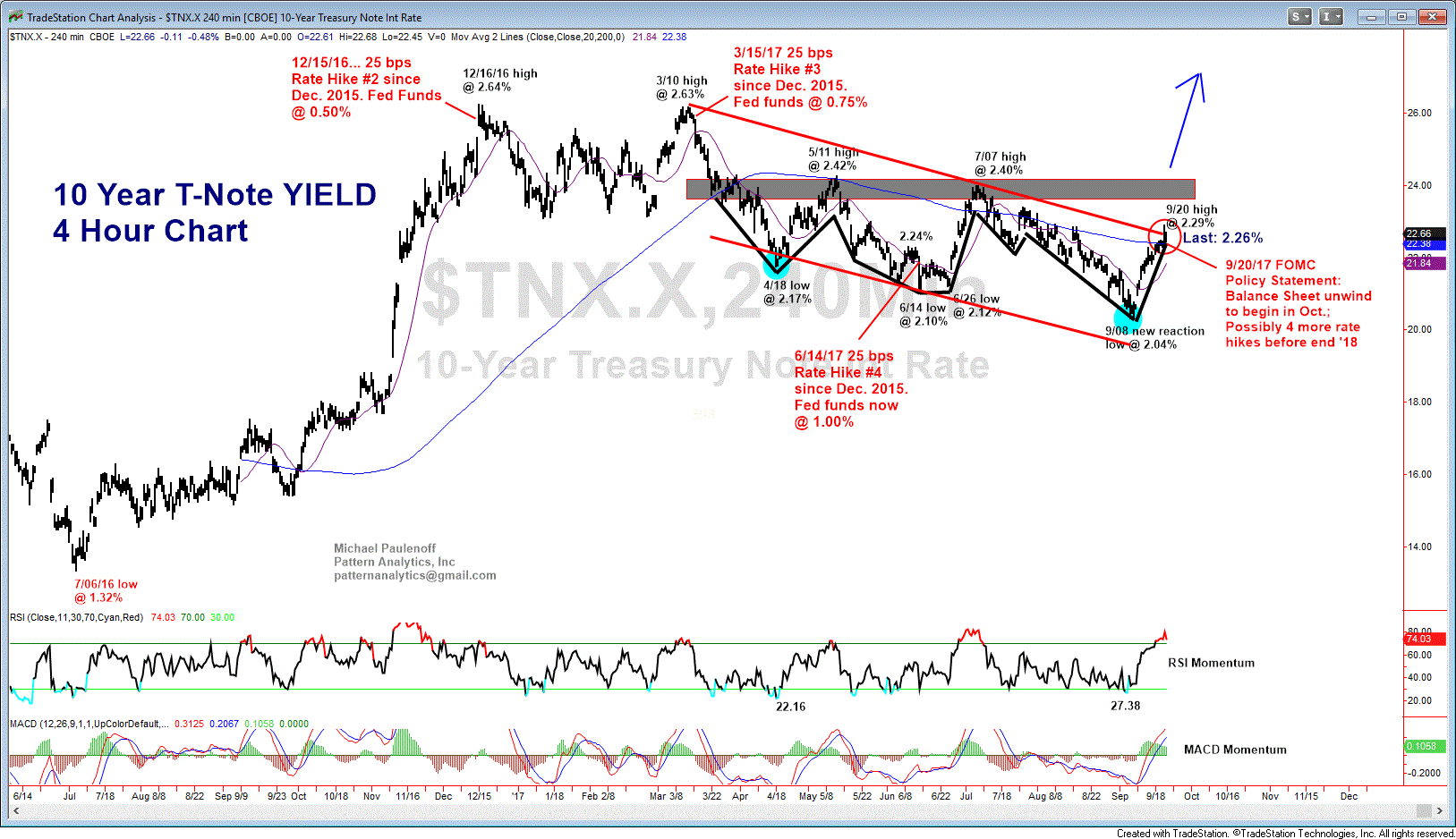 9 21 17 Daily YIELD GIF