Apple May Be Approaching Peak
APPL is trading at around 175 now, and was upgraded and/or had its target raised to 190-200 by Citi, DB, Piper, Loop, Canacord, UBS, Rosenblatt, RBC, and BMO so far in the aftermath of last eve's impressive earnings.
The Street's excitement notwithstanding, my near term technical and pattern work argue for an approaching peak in the 175-181 target zone (the high so far is 175.95), followed by a digestion-pullback period into the 168-164 target support zone prior to the resumption of strength. My sense is that the near term highs will be established by next Tuesday's close.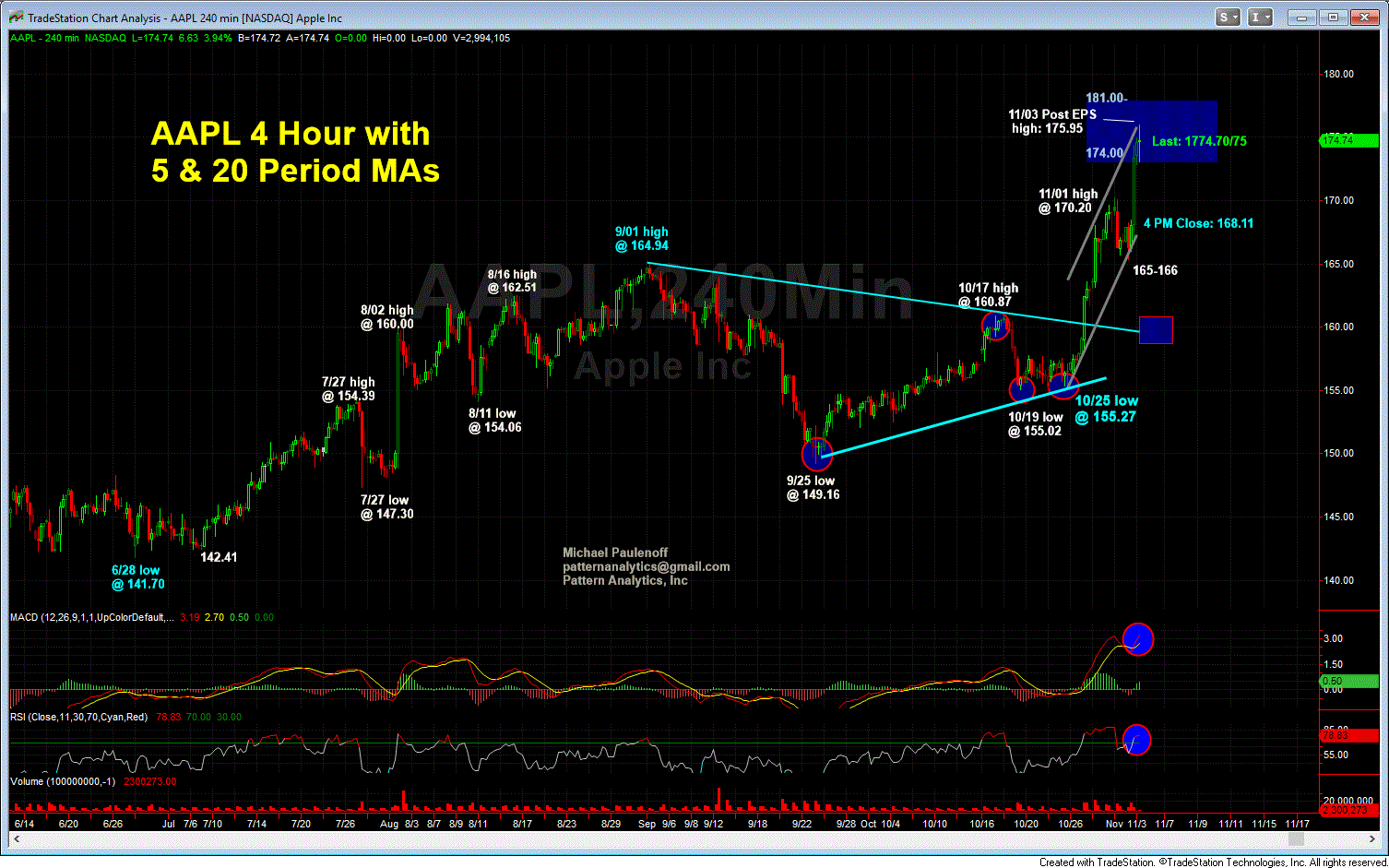 11 03 17 AAPL 4 hr 915 GIF