BAC Remains Below it 200 DMA for a Second Consecutive Session
BAC-- We have been closely following the price action in BAC since Wed.(9/12), when the stock pivoted to the downside after multiple attempts to push above its cresting 20 DMA (see blue arrow on the attached chart). The decline from the 20 DMA at 30.92 pressed BAC right to its up-sloping 200 DMA at 30.40 late on Wed. afternoon.
Yesterday, the 200 DMA gave way, and BAC sliced and closed beneath it... but most importantly, has been unable to recover above the 200 DMA for a second consecutive session, which bears even closer watching now... Last is 30.30/31...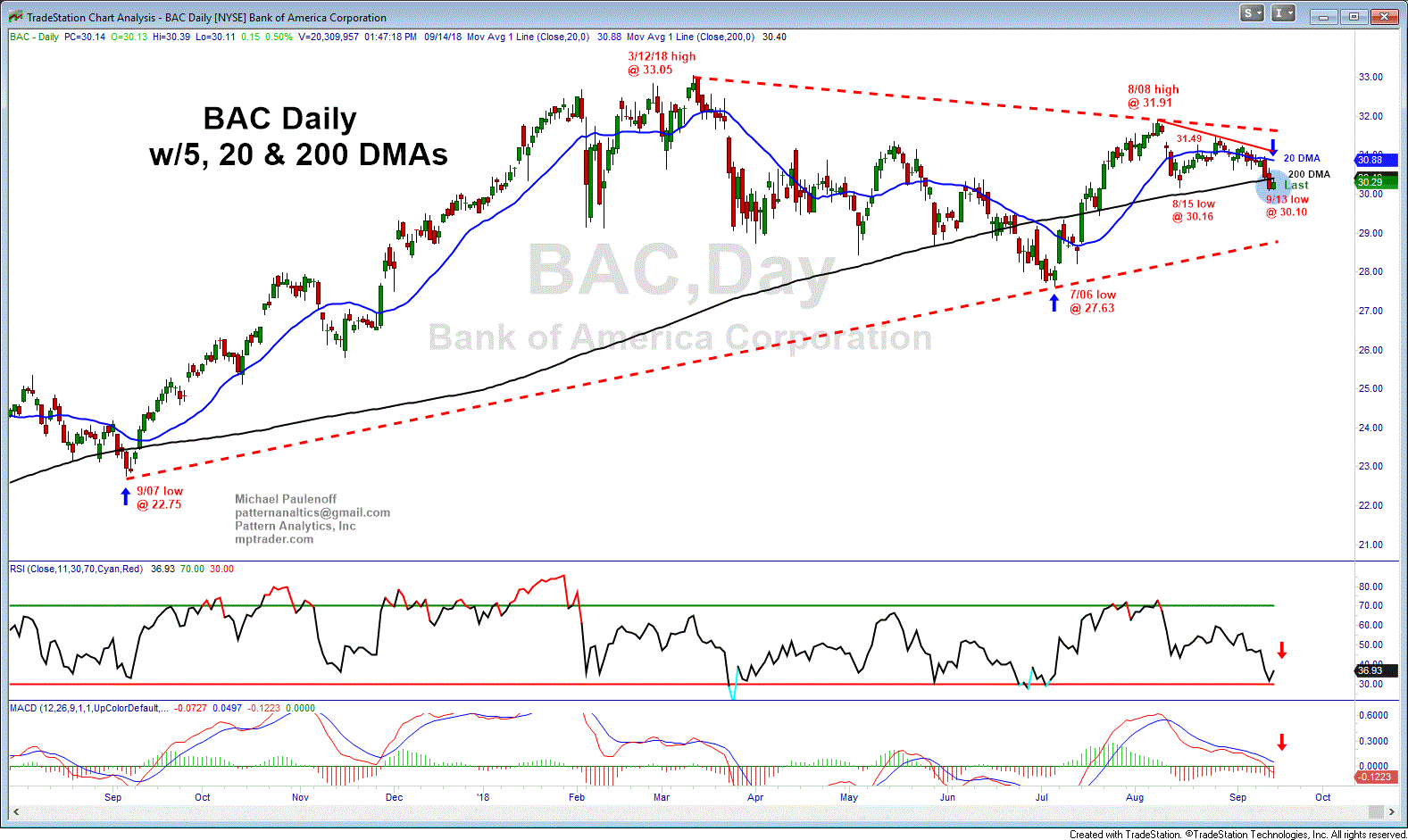 9 14 18 BAC Day GIF