Battle at Around 272 in SPY
With 40 minutes remaining in the session, let's notice on the big picture chart of SPY that the recovery rally high at 272.36 smacked into a sharply down-sloping 5 DMA, now at 271.98, which repelled the upmove so far. This is our first indication that the near term decline is having a negative impact on the price action.
If and when SPY climbs and CLOSES above the 5 DMA, the bulls can sigh in relief that a major technical headwind has been eliminated.
Right now, however, the battle around 272.00 goes on...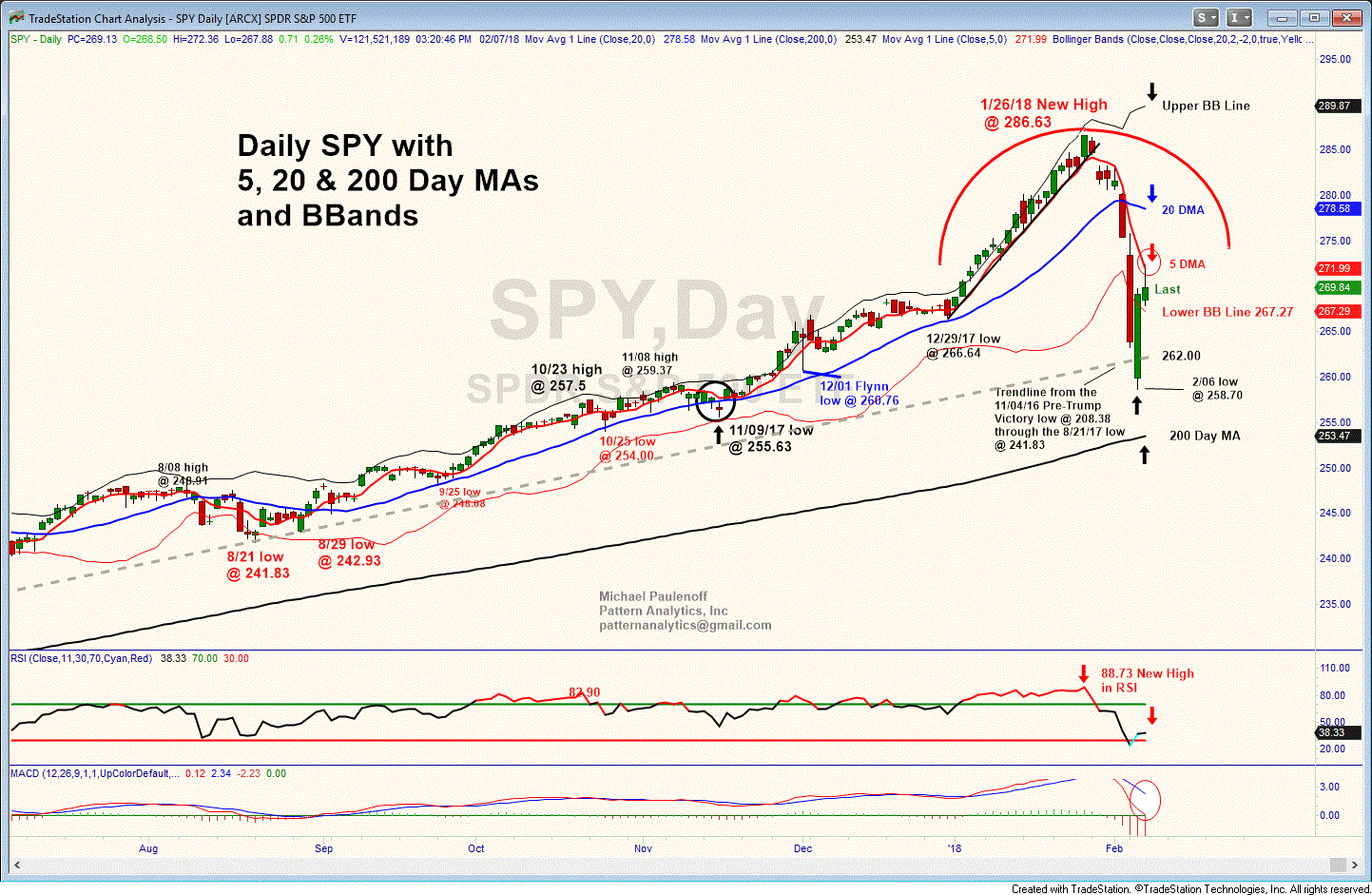 2 07 18 SPY Daily 320 GIF