Benefit of Doubt Goes to More Upside
SPY-- weakness in the pre-open hours held key support around its rising 20 DMA (275.06) and its May-June up trendline now in the vicinity of 275.00, from where price turned up, and closed right near the high of the session at 276.58.
In the past week, SPY peaked at its upper BBnd line near 279.50 at the time, and then rolled over into a decline that so far has been contained at the mid-point of the BBnd width-- the 20 DMA, which is classic technical behavior amid a bullish BBnd set up... i.e., a ricochet from the Upper BBnd Line to the rising 20 DMA, followed by an upside reversal that returns to challenge the Upper BBnd at higher levels.
As long as the 20 DMA remains intact as key support on a closing basis (275.07), we have to give the benefit of the doubt to more upside ahead.
Have a great evening everyone. MJP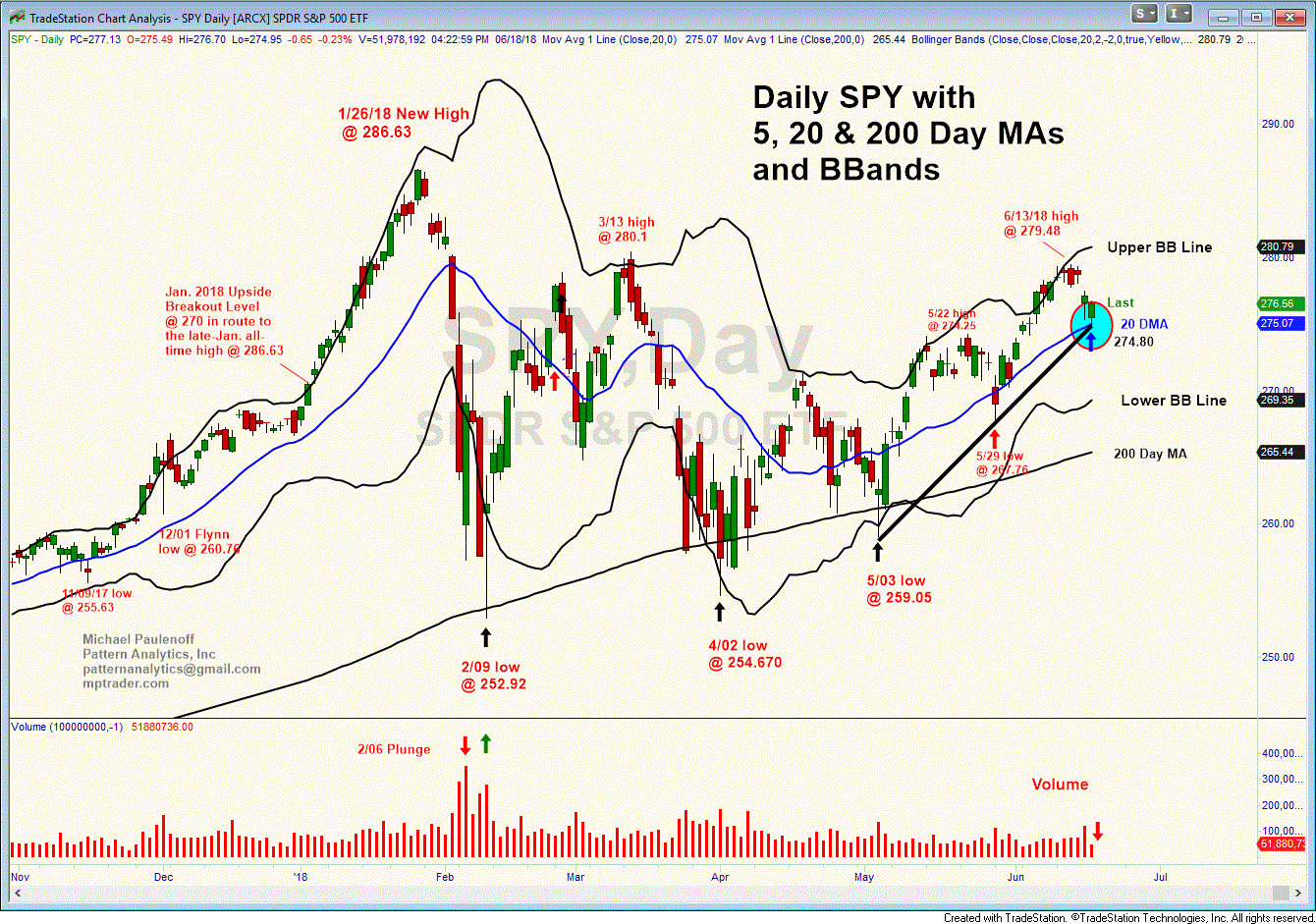 6 18 18 SPY SPY Day Close GIF