Bitcoin Fails at Resistance
Bitcoin Check-- The Bitcoin Tracking Index failed in each of the last three sessions to motor above 12,000-12,200 resistance, and appears to have given up trying to do s. Today's downside reversal from 12,060 to an intraday low of 10,233 points towards a retest of last Wed.'s low at 9,125-- and possibly lower into the still-unfilled gap area left behind at 8,300 to 9,000 on the morning of Nov. 27, 2018.
If such a scenario unfolds, and the BC Tracking Index fills the 11/27/17 gap, then new buying should emerge that will trigger initial signals that the Dec.- Jan. correction is complete, and that a new upleg is in its infancy.
Conversely, if the lower side of the gap is filled at 8,300, and BC is unable to attract new buying interest, then its bearish trajectory will point to 5,500- 6,000 thereafter.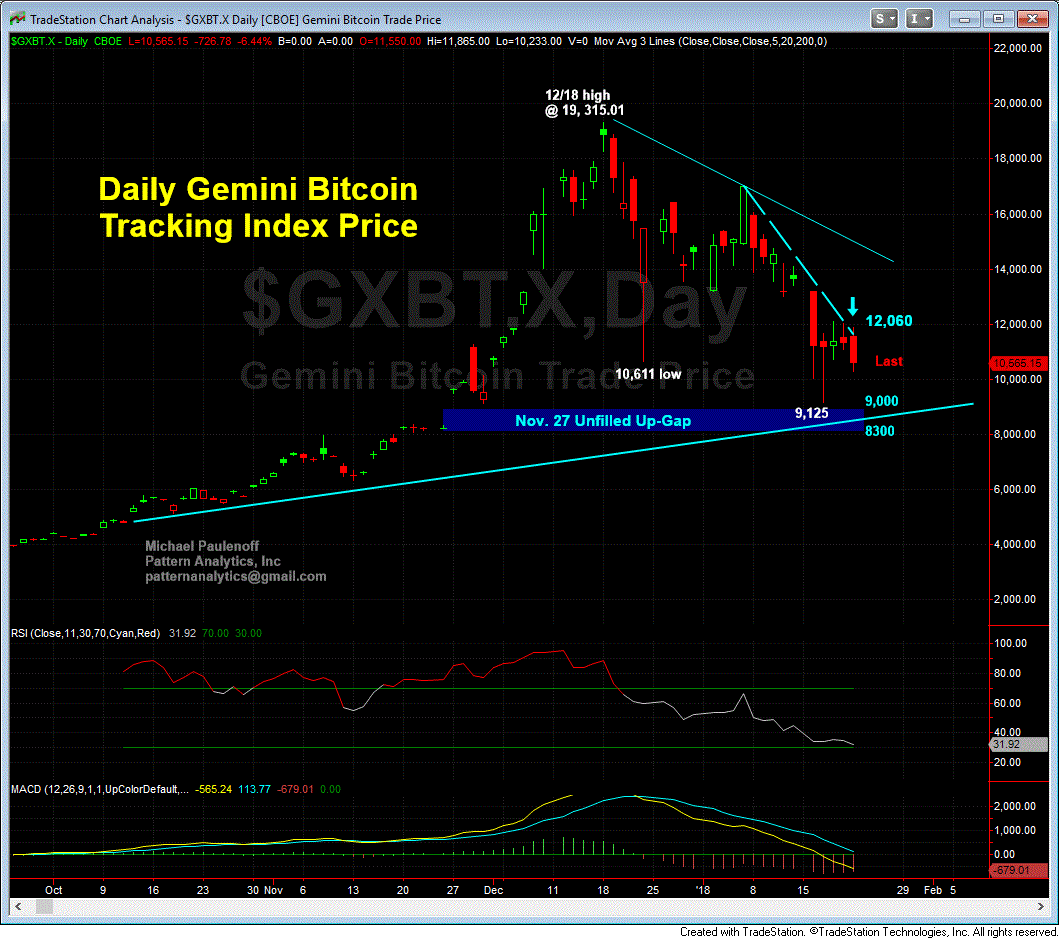 1 22 18 BC tracking Index GIF