Bitcoin Futures Following Our Preferred Bearish Path
Below is what we discussed yesterday about March Bitcoin Futures, trading at the time at 11,270...
March Bitcoin futures remain in the grasp of an 8 day sideways digestion period that on the face of it has bearish implications because the 8 day pattern has taken the form of a Coil that has formed in the lower third of the larger downmove from near 17,000 to 9,310.00. As long as the price structure is contained beneath 11,620-11,720 resistance, we should consider all of the action off of the 1/17 low argues for bearish continuation that retests 9310, and thereafter to 8,800-8,600.
Since that update, March Bitcoin has rolled over into a vertical decline, plunging to the downside from the Bearish Coil formation to today's low at 9,710 (so far). The price action is following our preferred bearish path based on the larger-developing correction off off of the Dec. 2017 high near 17,000 in March Futures, and at 19,315 in the Bitcoin Tracking Index.
If March Futures continue to follow our preferred path, prices will press beneath the 1/17 low at 1910 to my next optimal target zone of 8800 to 8600, which will represent the first target zone from where I will be looking for March Bitcoin to find new buying interest-- and potentially represent the conclusion of a major correction ahead of a new upleg (if you can belies that)... MJP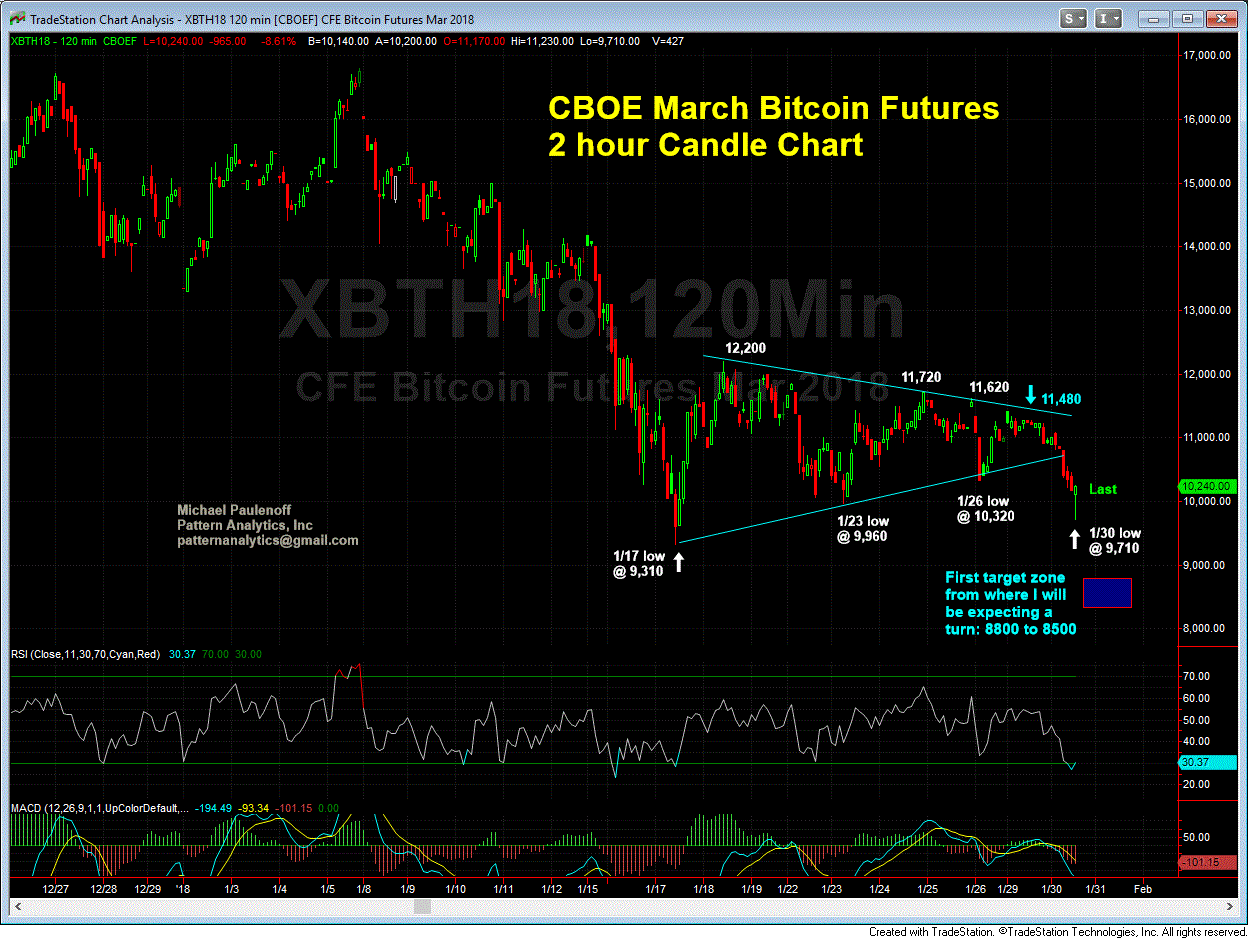 1 30 18 March BC fut 240P GIF