Buying ES Up Here is a Real Leap of Faith
Apart from the extreme difficultly I have understanding who would be putting capital to work on the long side "up here," with ES 18% off of its Dec. 25th low at 2316.75.. in just 29 trading days, my attached 4 hour chart shows momentum non-confirmation of all of the higher-high price action since the January 30th upside thrust (from 2655), which just happens to have been the day of the Powell FOMC reversal on interest rates.
Let's notice that the momentum high for the post-Dec. advance occurred at the 1/18/19 high of 2677.75, while new price highs on 1/31/19 at 2713.00 and today at 2737.00 registered lower momentum readings.
So far, the divergences haven't mattered one bit. That said, however, in the absence of yet another price thrust that propels momentum above its 1/18/19 high reading of 82.57, momentum is warning us that the bulls are losing buying power.
ES needs to break below 2725 to trigger an initial signal that it has entered a two-way market, and that the bulls indeed are tuckered out... Last is 2731..50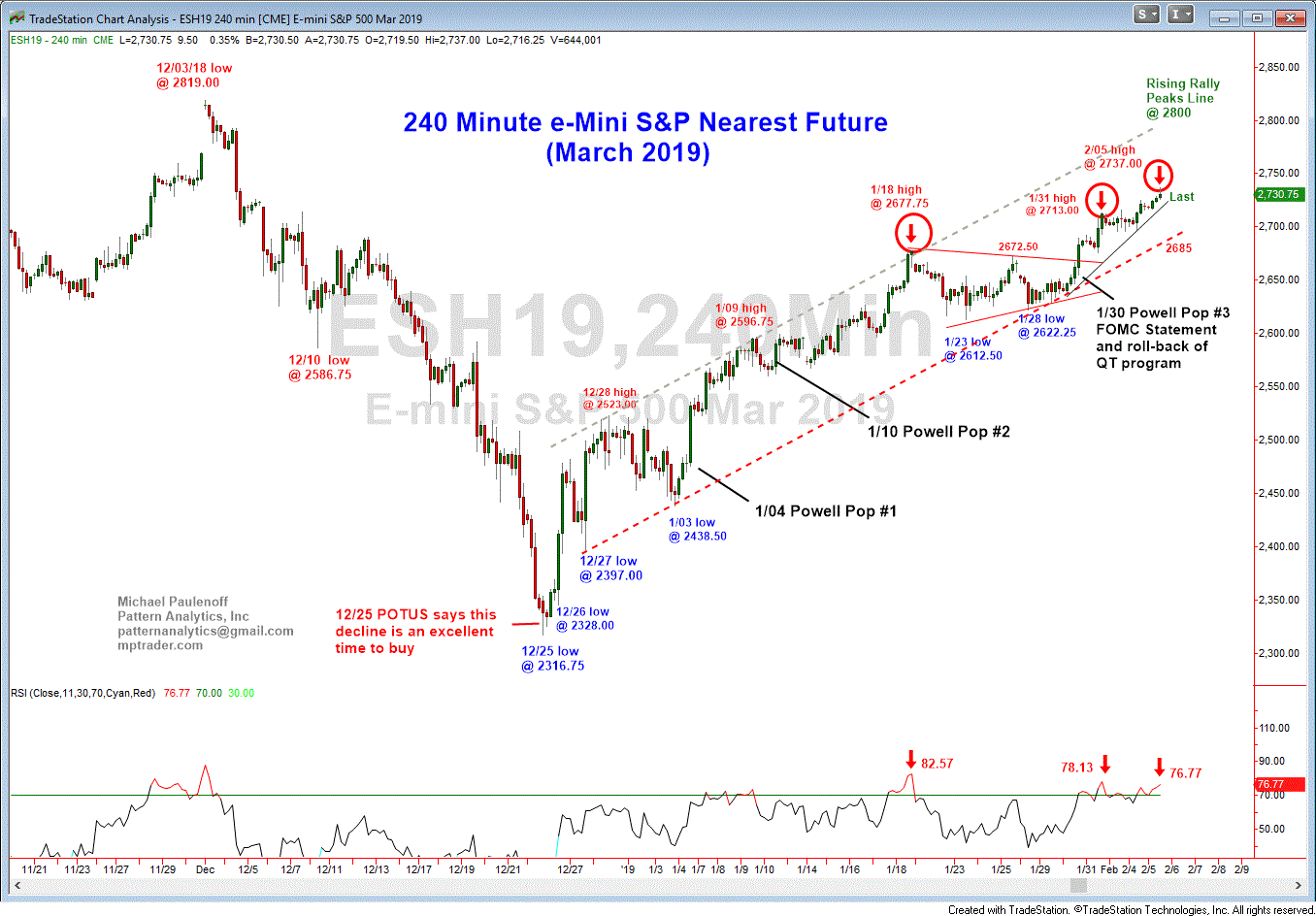 2 05 ES 4 hr 1150 GIF