CRON Positioned for Upside Continuation
CRON-- The Model Portfolio is 100% long (from Jan. and Feb. entries) at an average price of 7.005. Similar to the pattern set up in NEPT (see our 10:17 chart discussion), CRON also exhibits a large coil-digestion period off of its Jan. high at 11.90. Based on my work, the coil is complete, meaning that the multi-month sideways pattern has fully digested the gains from Aug. 2017 to Jan. 2018 (1.00 to 11.90), which if accurate suggests strongly that CRON is positioned for upside continuation, especially if a bullish catalyst emerges in the days directly ahead. Last in CRON is 6.82/84...
In that the Canadian Senate is currently debating the already passed House bill, and is expected to pass the legislation in the upcoming days/weeks, perhaps the catalyst is approaching quickly?
Here is a link to a recent article about the Senate vote...
https://www.npr.org/2018/06/19/621422290/canadas-house-votes-to-legalize-marijuana-sending-bill-to-senate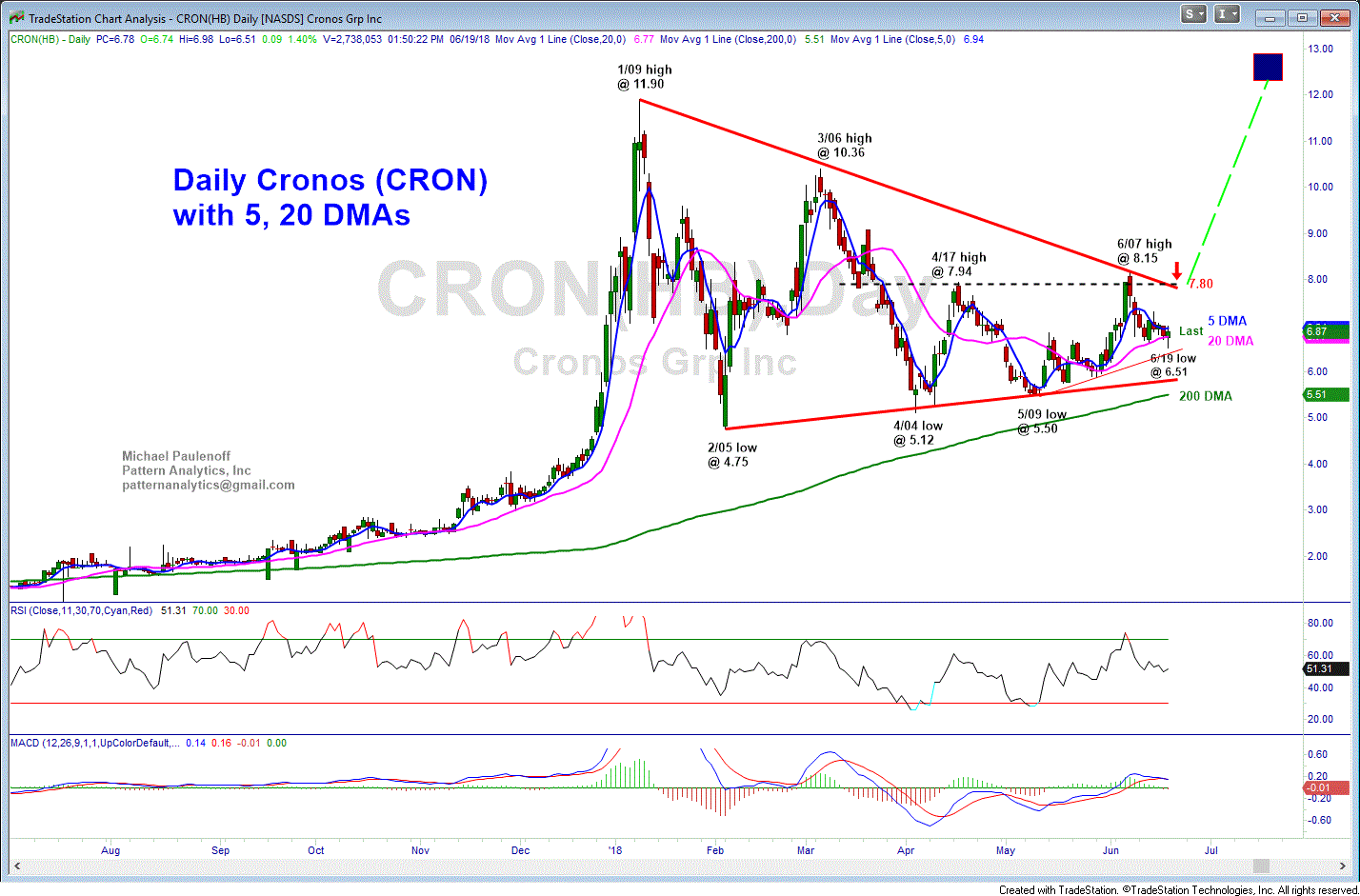 6 19 18 CRON Day 150 GIF