Combustible Nat Gas Explodes After Inventory Report
This AM's lower than expected BUILD in Nat Gas inventories (28 bcf vs. expected 37 bcf) has goosed the price structure 2.7%, and in so doing, has rocketed price through and above the 7/31 unfilled downgap area at 2.89-2.92, towards a challenge of the next significant resistance zone at 2.97-3.00, which if hurdled and sustained, will trigger potential for a run at multi-month resistance at 3.10-3.11.
Today's positive reaction to the Inventory Report occurred amid an underlying constructive near term technical set up (discussed yesterday), with Nat Gas popping above key nearest resistance at 2.834-2.846, which imbued the market with a potentially explosive response to a bullish inventory report. So far, Nat Gas is following the bullish price trajectory from yest.'s upside initiation.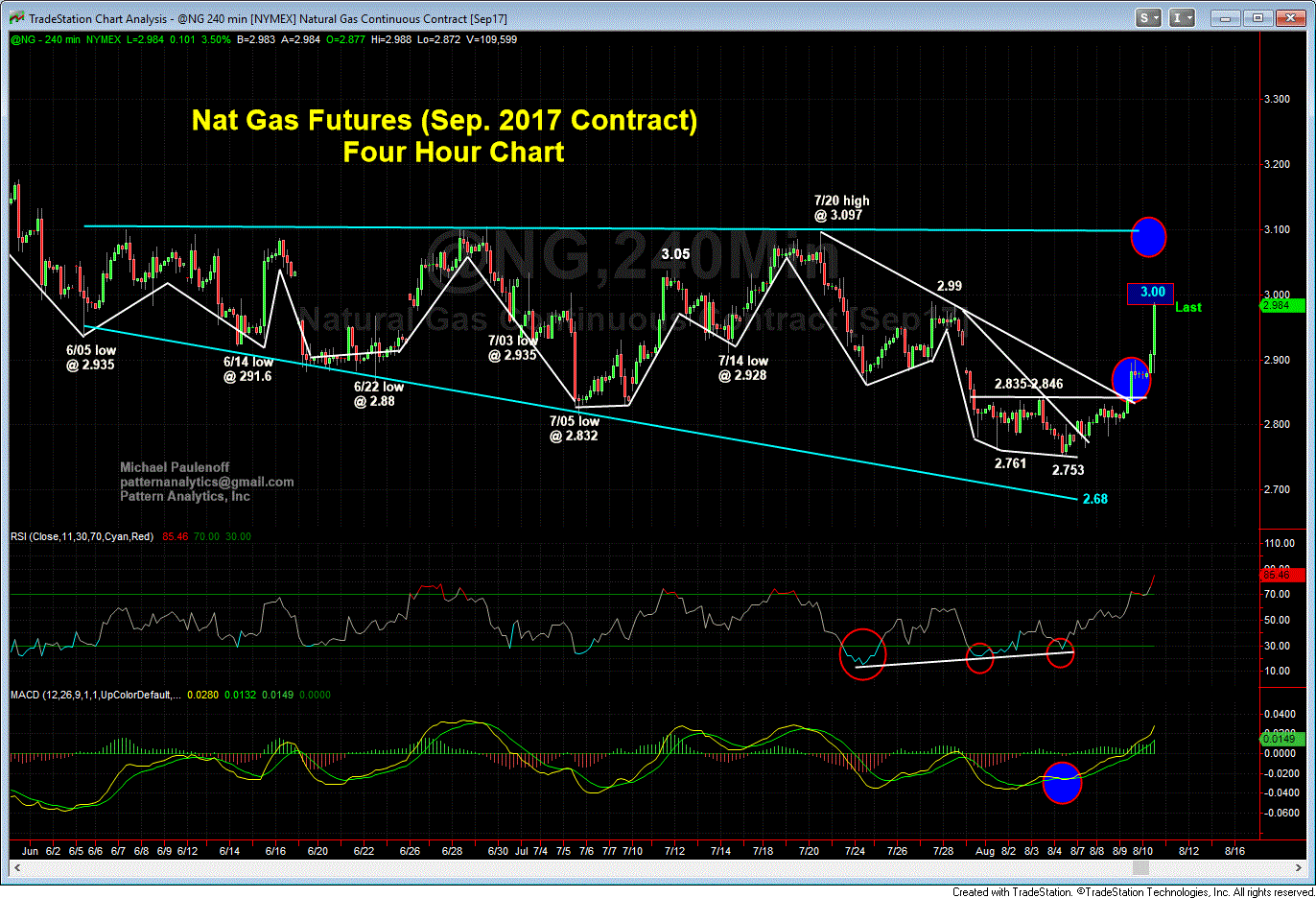 8 10 17 Nat Gas 11 GIF