Crude Oil Price Pressure Continues
NYMEX Crude Oil-- Wow! The price pressure continues. If Crude breaks and sustains beneath its June low at $61.64 (see attached near term chart), we can kiss goodbye my recovery rally scenario calling for a bounce into the $65 to $68 resistance zone prior to a resumption of the dominant intermediate term downtrend off of the July 2007 high at $145.07 (see attached Weekly Chart).
And the API Weekly Inventory figures come out tonight at 4:30 PM ET, which could put another nail in the bearish coffin for Oil... Oops! in the time it took me to write the last few lines, Oil has broken it June low... Last is $61.59/60
From a larger, macro perspective, is the month-long plunge in NYMEX Oil prices from $76.85 to $61.54 (-20%) a sign of deteriorating growth fundamentals, Saudi efforts to press Oil lower (as a quid pro quo for US support after the Khashoggi incident), and is it dis-inflationary?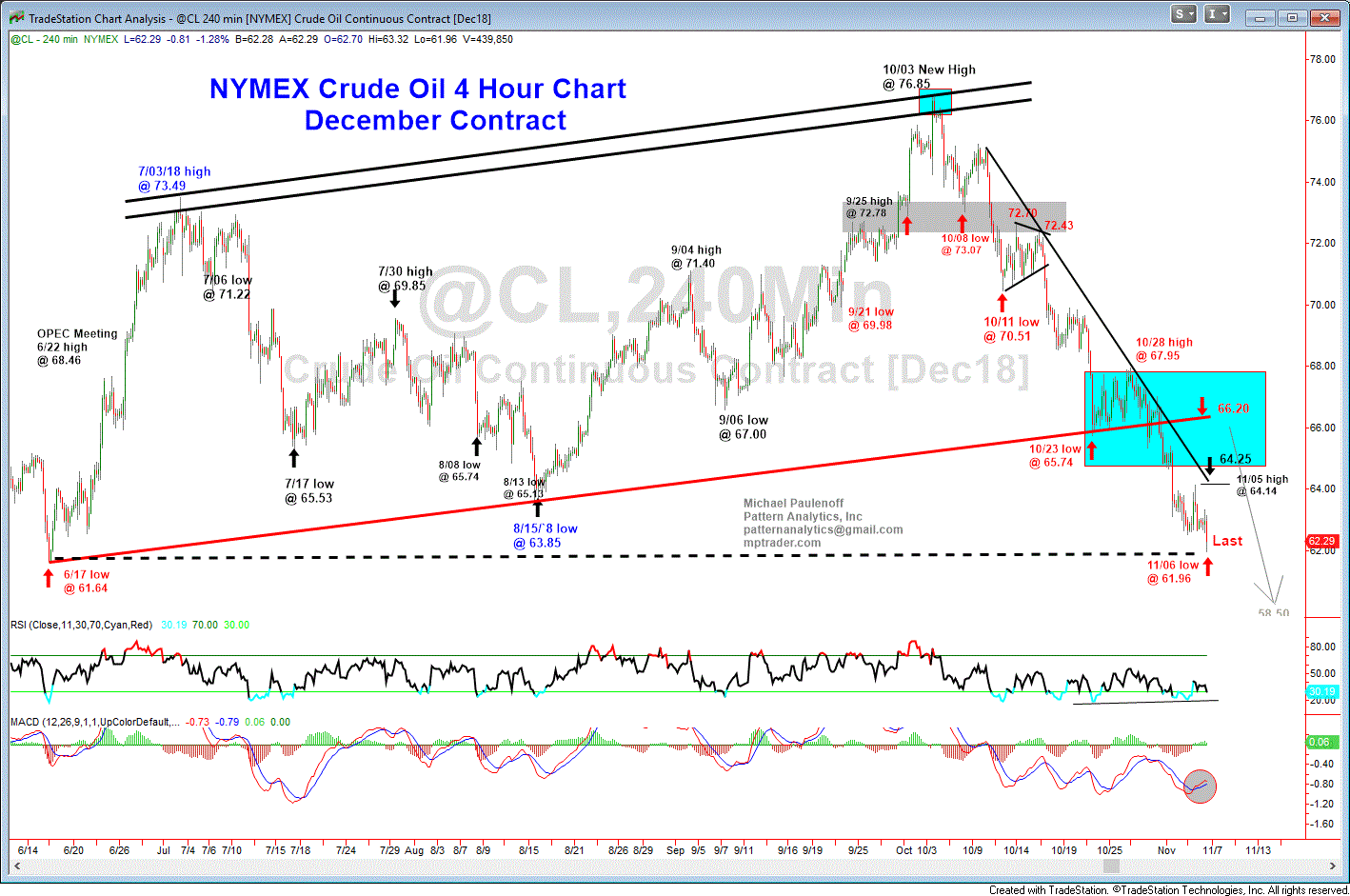 11 06 18 NYMEX Oil 1120 GIF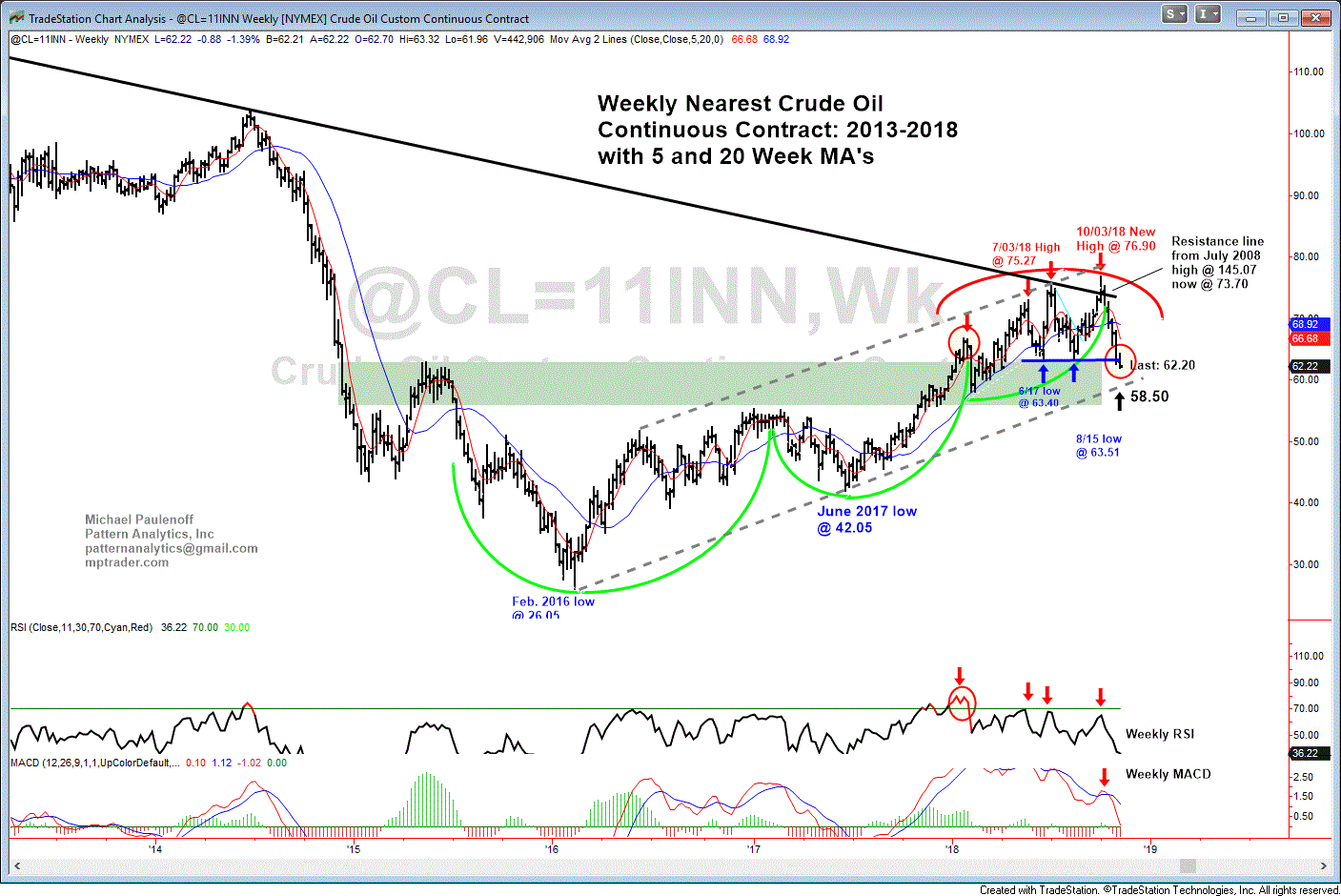 11 06 18 Weekly Oil 1120 GIF