Deja Vu? Are the Jammers Ready to Come Out of the Bullpen for a Late Run at 2900?
ES-- heading into the final hour of trading, ES is pressing into key nearest term support at 2875 down to 2862.
But, will the jammers show up again-- to rip the indices to the upside into the final 10 minutes of trading ahead of the obligatory recycled algo triggering optimistic night session headlines about a trade deal? Answer: it is way too painful to continue to bet against it, so let's expect ES to jam the shorts yet again, and to try to rip it to new highs in route to 2900.
The anomaly certainly will be the opposite-- weakness that persists into the bell that closes ES beneath 2875... Last is 2875.50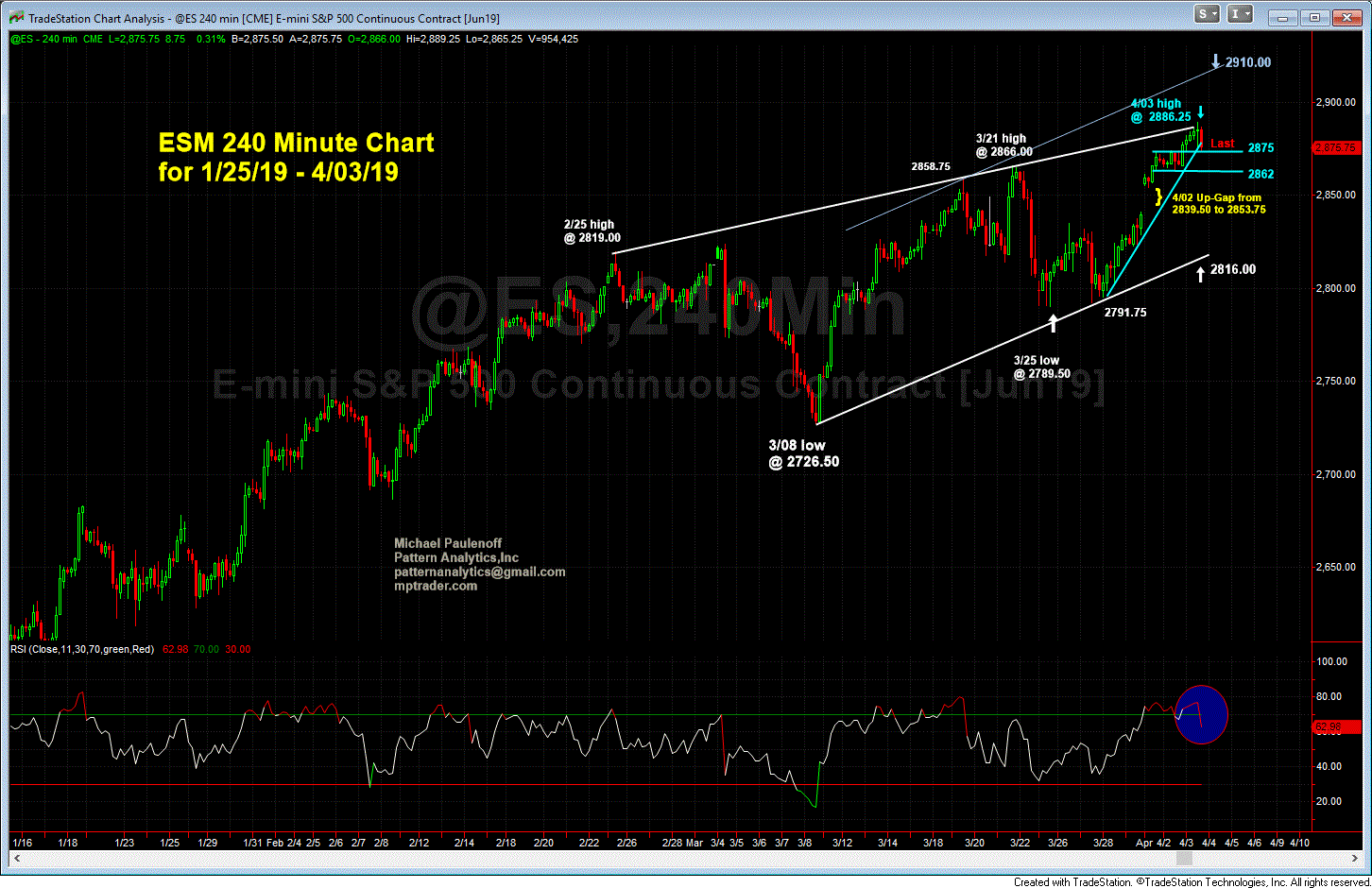 4 03 ES 4 hr 3 PM GIF