Does The QQQ Have Higher Recovery Potential?
QQQ-- From the perspective of the big cap technology index ETF, it too exhibits near and intermediate-term setups that argue strongly that all of the action off of the 6/16 corrective low at 269.42 to the 7/22 recovery high at 308.55 represents a counter-trend rally within a larger-- and incomplete-- Bear Phase.
That said, however, the $64,000 question is whether or not the 14.5% recovery rally "all she wrote" on the upside ahead of a resumption of the dominant downtrend, or alternatively, does the QQQ have higher recovery potential?
At the moment, as long as any forthcoming weakness (from reactions to earnings and to the Fed) is contained in or above a worst-case pullback (from 308.55) into the 285.00-288.25 support zone, my bias is to expect another loop up that hurdles 308.55 and heads for 320-326 thereafter.
Only a sustained breach of 385.00 will argue for downside continuation that retests the June low-zone from 273 down to 269... Last is 298.31...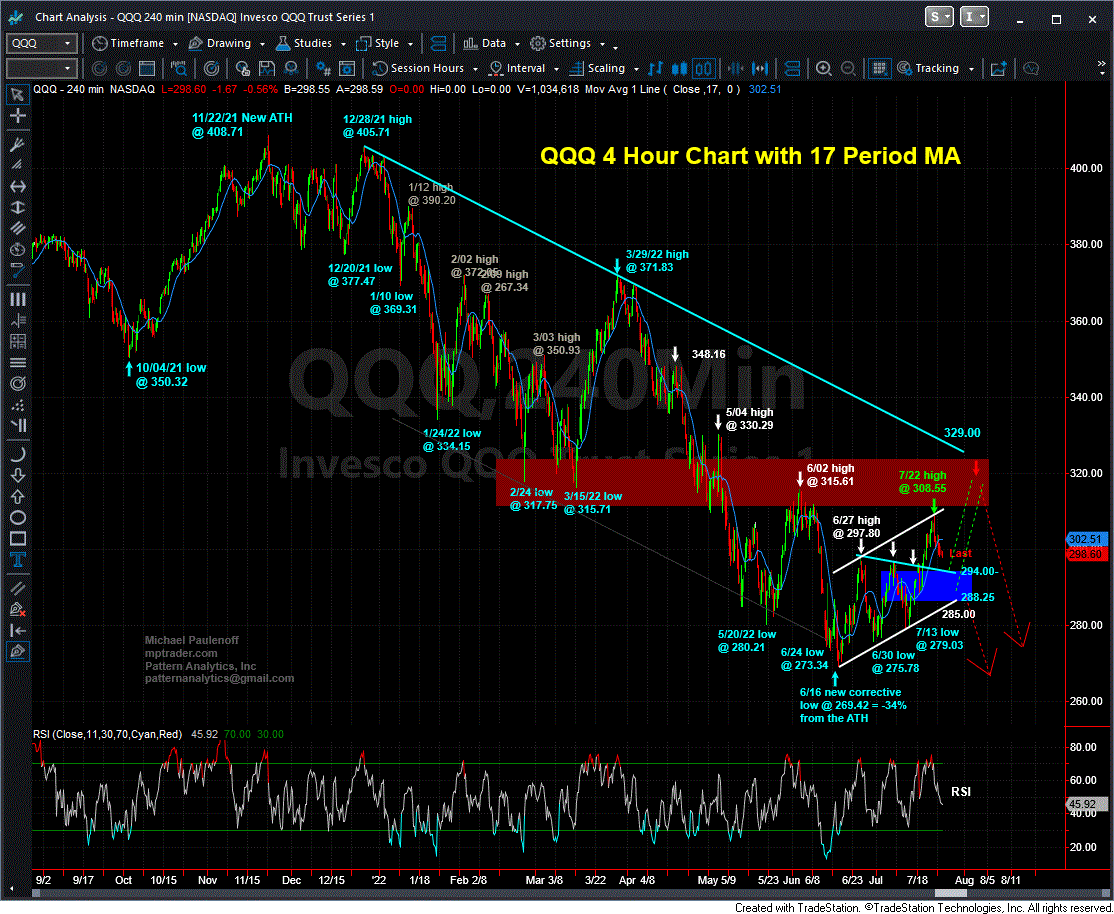 7 26 QQQ 4 Hr 9 GIF