Downside Scenarios to Watch
Tonight I leave you with two BIG picture charts. The first shows ES for this year. If the distance of the current decline off of the 9/21/18 high is related to the distance traveled during the February 2018 decline, then the optimal target zone is 2595 to 2600, or about another 50 S&P points (2%). However, if ES presses below 2500-2595, sustains and/or accelerates to the downside thereafter, then the relationship of the current decline morphs into something considerably more bearish than the Feb. 2018 downleg, and as such, will point to 2515 and possibly 2460 prior to completion. If ES weakens in tonights session, we need to watch for support and buying interest at 2600. Conversely, a sustained climb above 2700 will be an initial indication that this afternoon's down-spike to 2652.25 was more significant than it appeared at the end of today's session.
The second chart attached shows my Weekly QQQ chart as of the close, and clearly highlights this week's decline that has violated the major up trendline that originated in early 2016, and which cut across the price axis at 170.10. Inability of QQQ to claw its way back above the extended trendline before Friday's (weekly) close will argue for additional weakness that projects next to 155, and thereafter to 145 amid a longer term negative cyclical overlay. Such a scenario will imply a minimum of 6% on the downside from here (165), but possibly 11% before the next sustainable rally effort.
Finally,
As of today's close: The Breadth Figures: NYSE...
Advancing Issues: 682.. Declining Issues: 2341
New Highs: 25... New Lows: 284
Closing TRIN: 1.91... TRIN Intraday High: 2.42... which is getting to levels that hint at panic and capitulation
Have a great evening everyone... MJP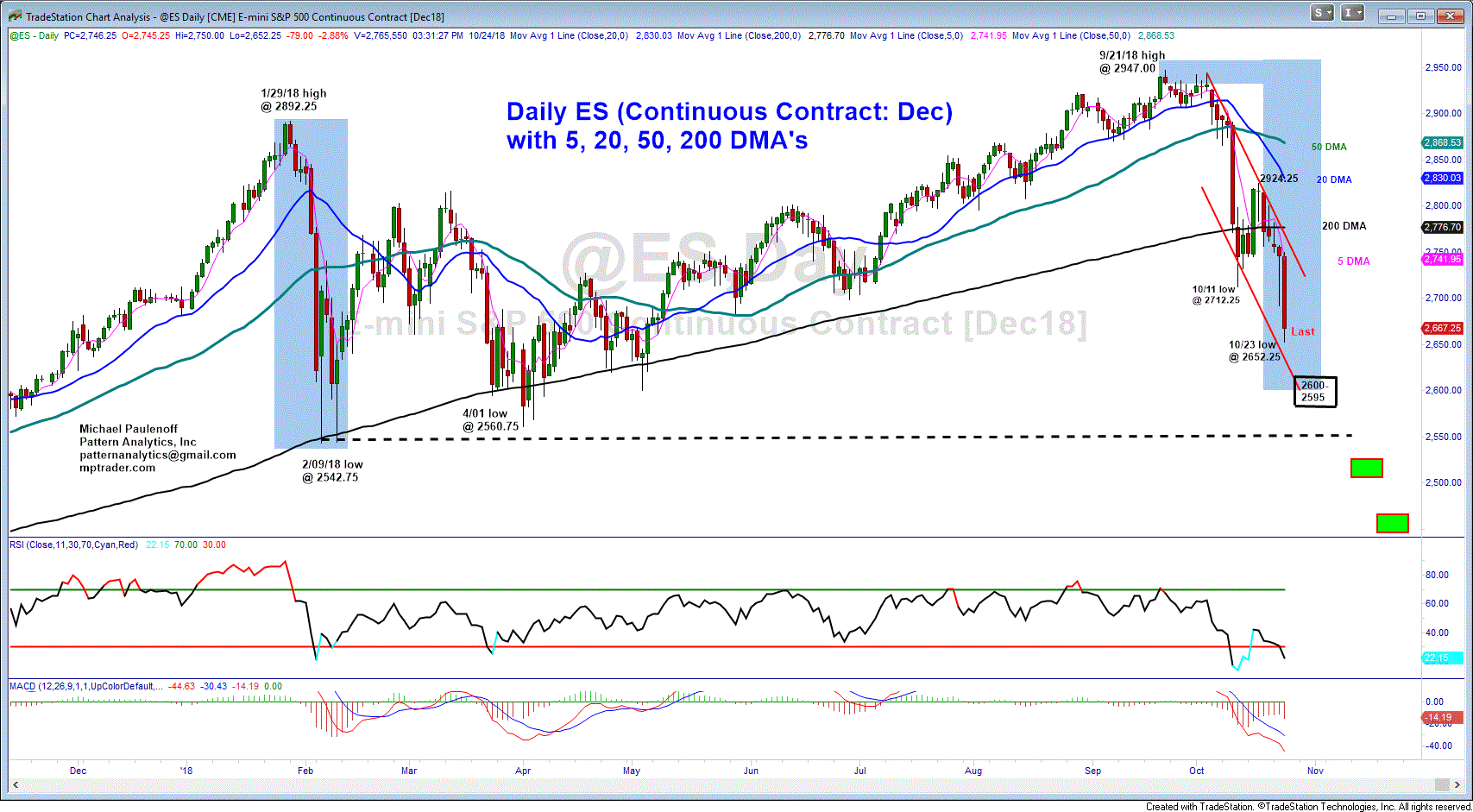 10 24 18 ES Day Close GIF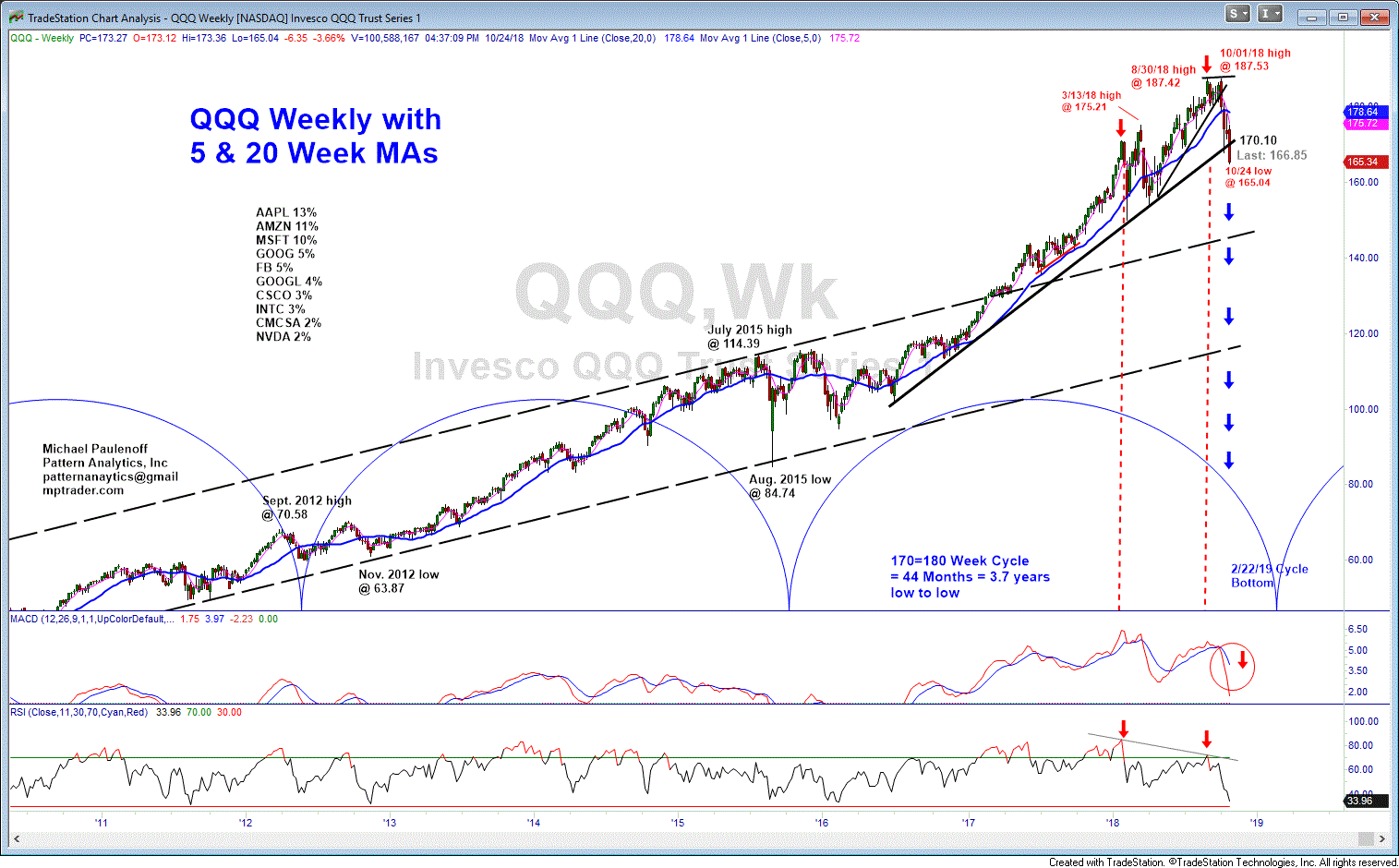 10 24 18 QQQ Week Close GIF