ES- Is there ANY Technical Reason to Expect Profit-taking?
ES-- heading into the final two hours of trading for the week, and until next Tuesday morning, is there ANY technical reason for ES to take a breather, close into a bout of weakness, or open lower on Sunday eve's electronic pre-MLK holiday session?
As a matter of fact, let's notice on my attached hourly chart of ES, if we connect all of the rally highs starting with the initial thrust off of the 12/25/18 low (see dark blue dotted line), we see a "rally peaks resistance line" that cuts across the price axis this afternoon right in the vicinity of today's high at 2676.50.
In the algo-seeking headline catalyst trading environment in which we currently find ourselves, all it mightl take is another supposed scoop by one of the financial media outlets or wires to rip ES higher. That said, however, the technical set up indicates elevated risk here (especially in the absence of another positive headline about trade or the a resolution to the shutdown), and as long as ES is trading beneath the "Rising Peaks Line," a higher level of caution is advised. Last is 2668.00 off of a new recovery high at 2676.50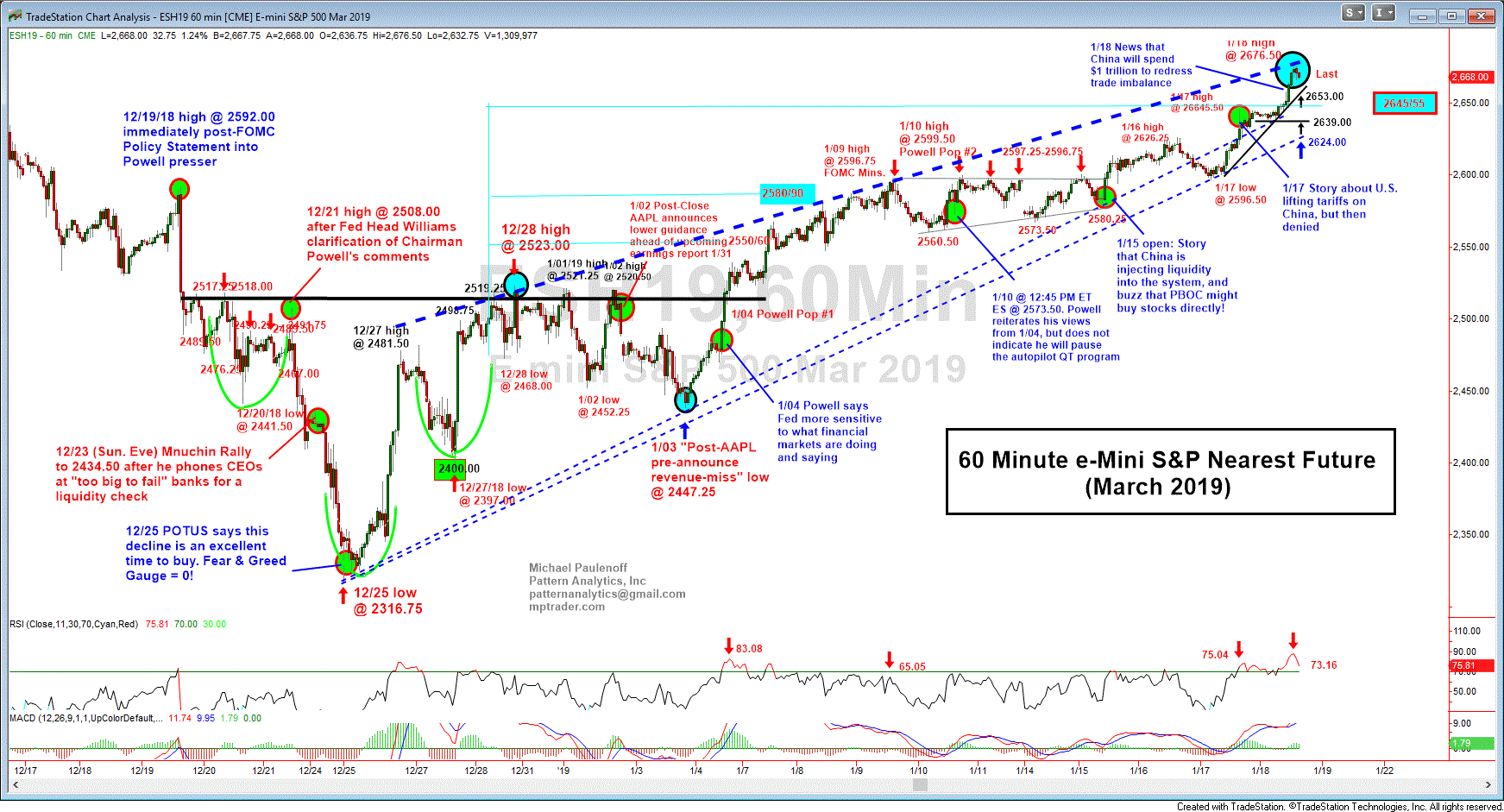 1 18 ES 220 GIF