ES Pushes Towards the Upper Portion of its 10 Day Sideways Range
ES-- heading into the final 45 minutes of trading has bumped against its Thurs-Fri-Mon-Tues nearest resistance line at 2870, but as of yet has not taken that out. Within a larger view, today's strength in ES merely lifted the index from its lower support line and support zone at 2830 (yesterday) to test its nearest term resistance line (2870). Unless ES pushes up through 2870 and runs into and through the 2884-2894 resistance zone, it is likely to remain rangebound between 2870 and 2840.
After the close we re-enter the realm of overnight headline and algo reaction-risk in either direction. If ES closes right near the high of the day at 2870, an overnight tweet or bullish story could trigger an algo up-spike that propels price directly into and possibly above 2884/94. What could trigger such a reaction? Fake or real news about rescheduled China talks is all it will take to jam the short.
Conversely, if ES sells off during the final 45 minutes, and closes closer to or beneath 2860, it will enter the overnight session more vulnerable to negative news that presses it down through the Weekly Pivot at 2852.
Such is what we have to deal with in the overnight markets these days-- gaming the news and algos. Last is 2866.00/25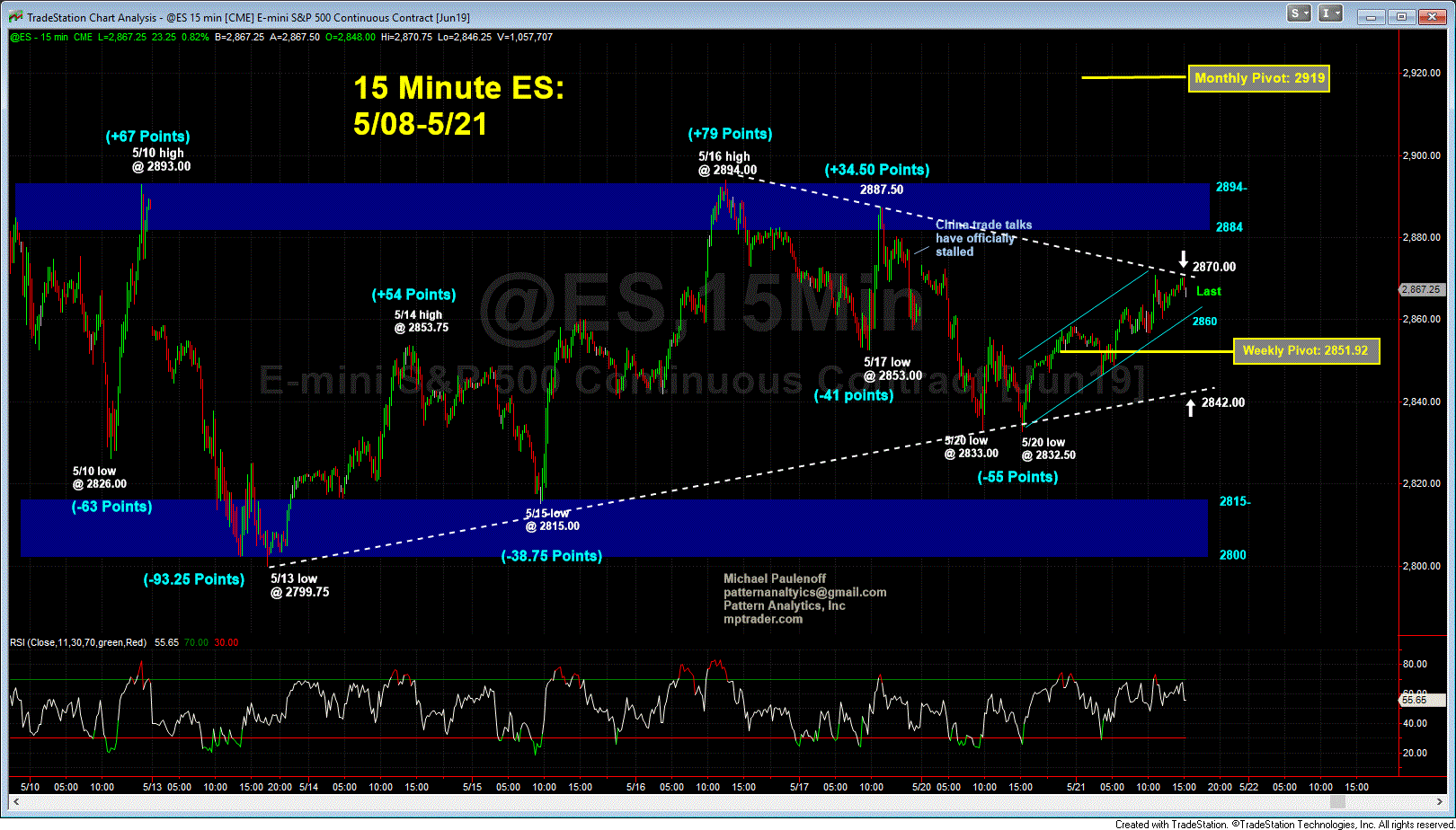 5 21 19 ES 315 GIF