ES Resilient - Market Analysis for Jan 10th, 2018
Heading into the afternoon session, ES is barely down, just -3.25 points, and 12.50 points off of the first hour low. Definitely impressive resilience and a strong recovery amid otherwise potentially destabilizing interest rate news.
From a near term technical perspective, let's notice that today's low at 2736.50 (SPY 273.00) was the exact same minor pullback low established on Monday (1/08) prior to the run to a new all-time high at 2760.00 on Tues. The Mon. - Wed. action leaves behind a Double Pullback Low at 2736.50, which now becomes (presumably) VERY IMPORTANT near term support, which if violated, will leave behind a Crown Formation atop the near-vertical advance that started on the first session of the new year.
That said, however, as long as the 2736.50 "Line in the Sand" remains viable support, we cannot rule out a renewed bullish scenario, indicating that a new upleg already is in progress off of this AM's pivot low at 2736.50 that points towards a retest of the all time high.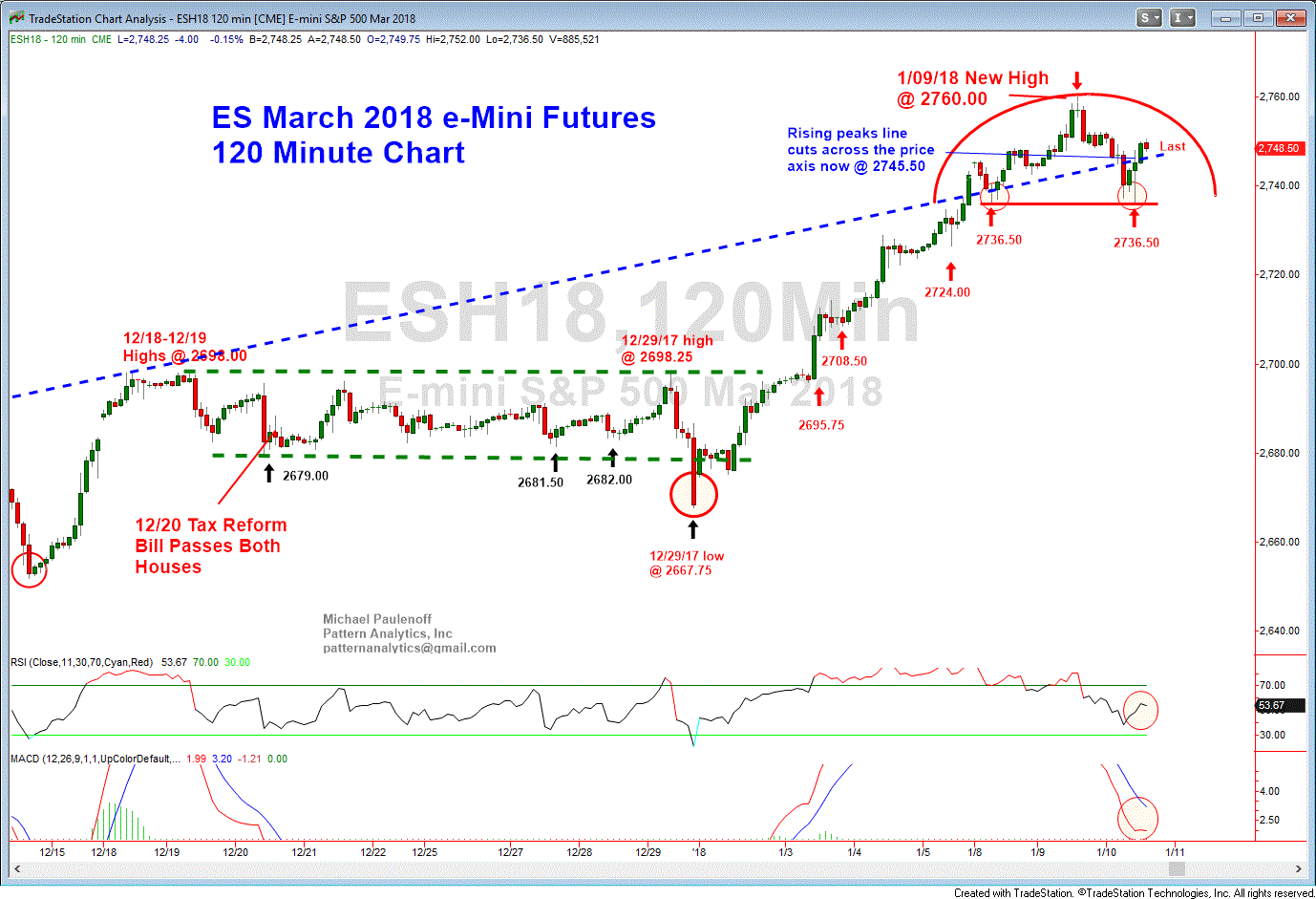 1 10 18 ES 125P GIF