ES (SPX) Pivoted to The Downside Today From An Important Fibonacci Time and Price Intersection
Why would anyone in their right mind take profits, hedge longs, or actually go short today? I mean, hours prior to the Fed Chairman's testimony before the Senate Banking Committee? Every time any Fed Member has opened his or her mouth since January 4th, the headlines have triggered algorithmic program BUYING, time after time after time, from under 2400 to today's AM high at 2814.00!
From its 11:15 AM ET new post-December rally high at 2814.00, ES rolled over into a stubborn, but persistent stair-step decline to 2794.50, closing at 2795.50, 18.5 points off of the intraday high, and 1 point off of the low.
It is fair to say that today's trading profile and last hour action leave much to be desired by the bulls, some of whom may have decided that in the absence of some new surprisingly bullish catalyst either from Fed Chair Powell, or from the US-China trade talks, maybe additional upside atop a 23%, 9 week upmove is limited, even for THIS market?
Judging from the set-ups exhibited by both my 30 Minute and 4 Hour Charts (attached), let's just say that we should not be surprised that my Fibonacci Time and Price Intersection work posted Sunday evening, which indicated that the next potential reversal zone starts on 2/25/19 from a target zone of 2803.50 to 2832, certainly remains valid after today's distribution behavior off of the 2814 ES high and from the Cash SPX high at 2813.49.
If the market decides to "sell" what Powell has to offer tomorrow morning, mostly because it fails to further his January dovish rhetoric, all eyes on the next near term consequential support level at 2780...
Have a great evening everyone... MJP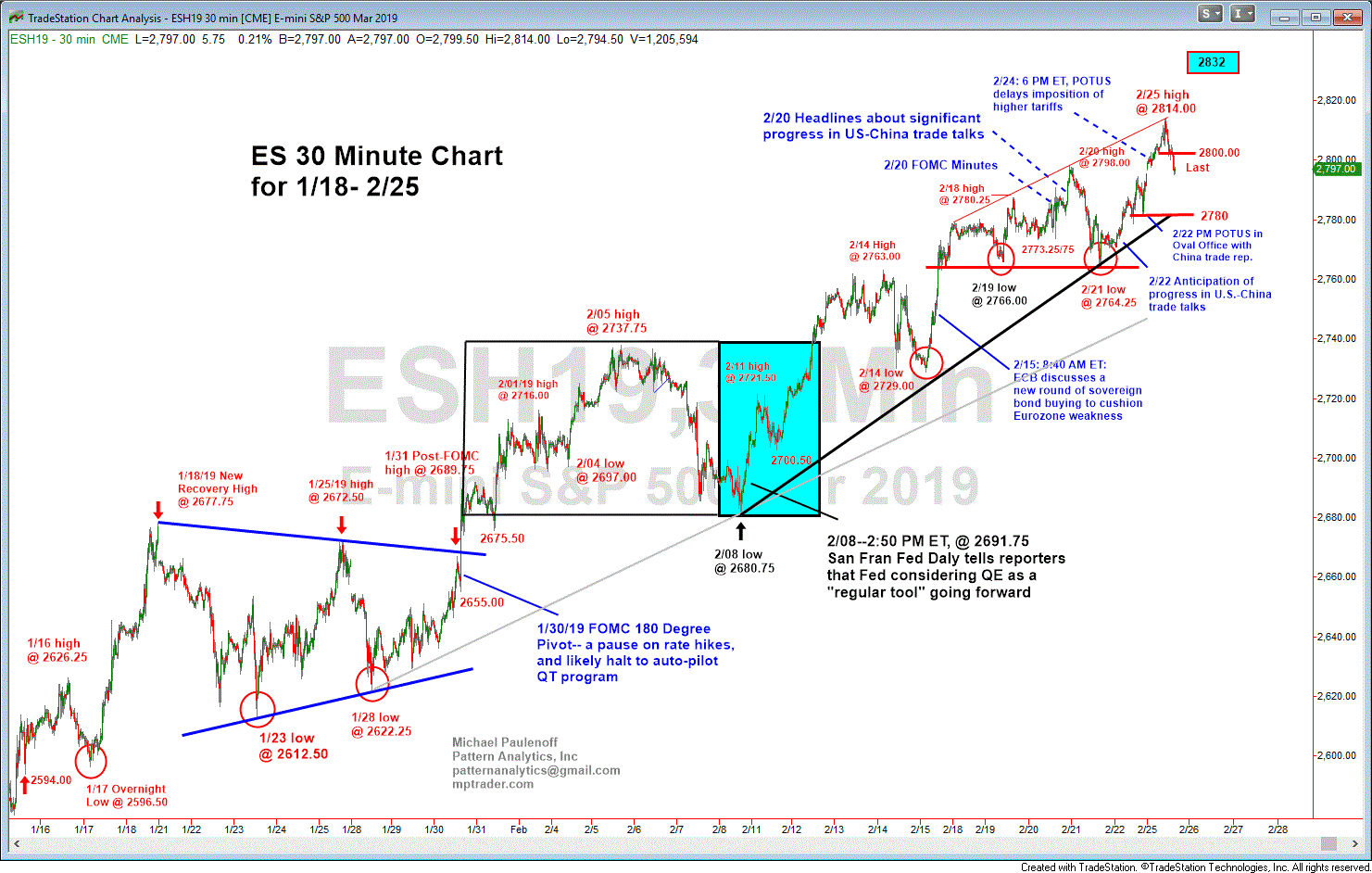 2 25 ES Close GIF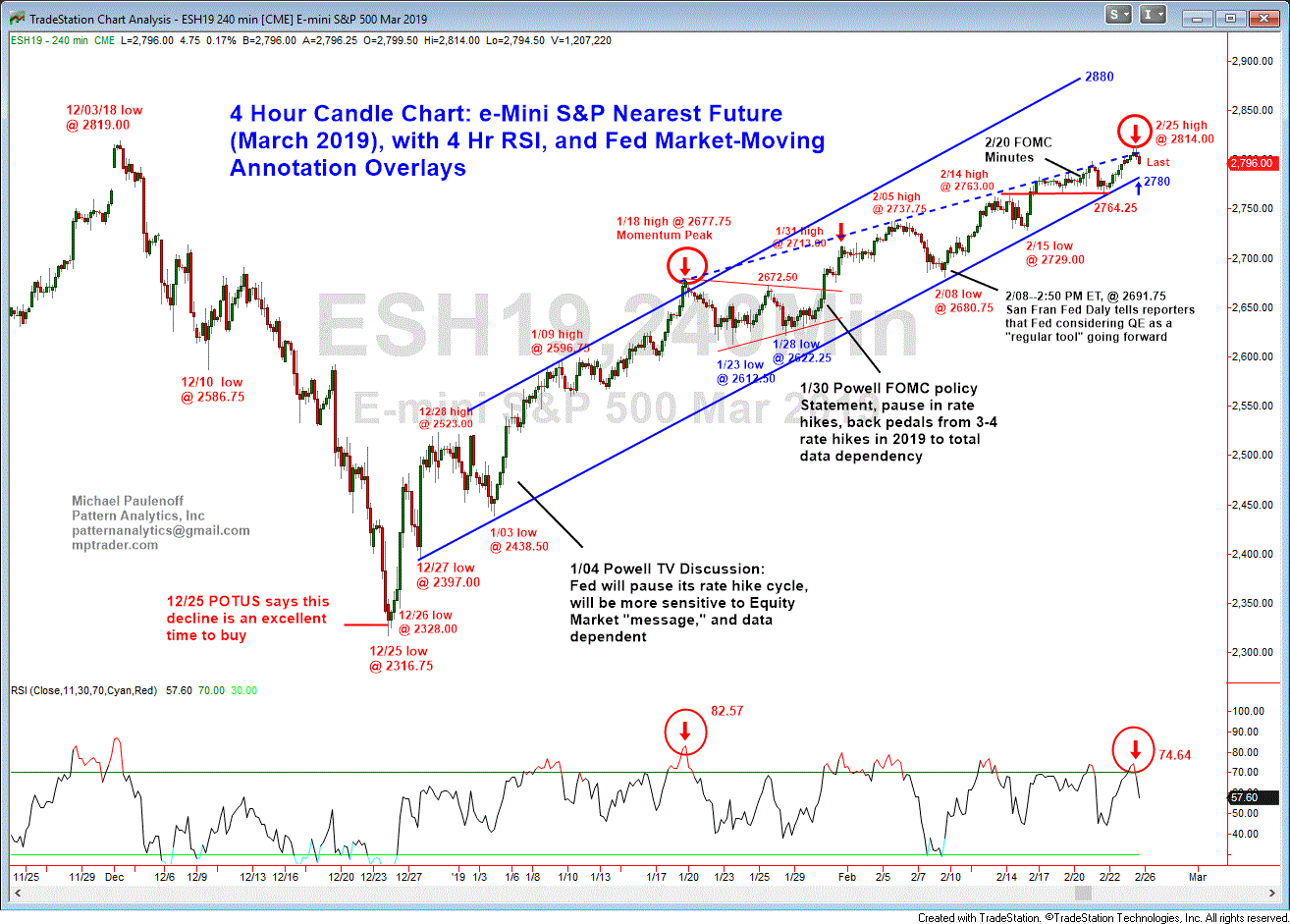 2 25 ES 4 Hr Close GIF