ES Strength a "Pause That Refreshes" the Downtrend or a Resmption of the Dec.-Jan. Advance?
ES from my BIG picture perspective shows the highs of the prior two trading sessions at 2673.50 and 2677,75, juxtaposed against yesterday's low at 2616.50, which represented an unsustained puncture of the down-sloping 50 DMA (2622.07). So far, today's action represents an "Inside Day" following yesterday's bearish (Red) Candle.
The vast majority of the time, an Inside Day following a significant directional candle represents a pause prior to a resumption of the direction of the prior day's candle.
Notwithstanding yesterday's Kudlow shenanigans, I am nonetheless suspicious of the sustainability of today's recovery strength, and will continue to be suspicious unless and until ES trades above 2658.00...
In addition, the fact that the 50 DMA remains in a down slope also argues for a bout of weakness that retests its level, now in the vicinity of 2622.00.
Last is 2646.00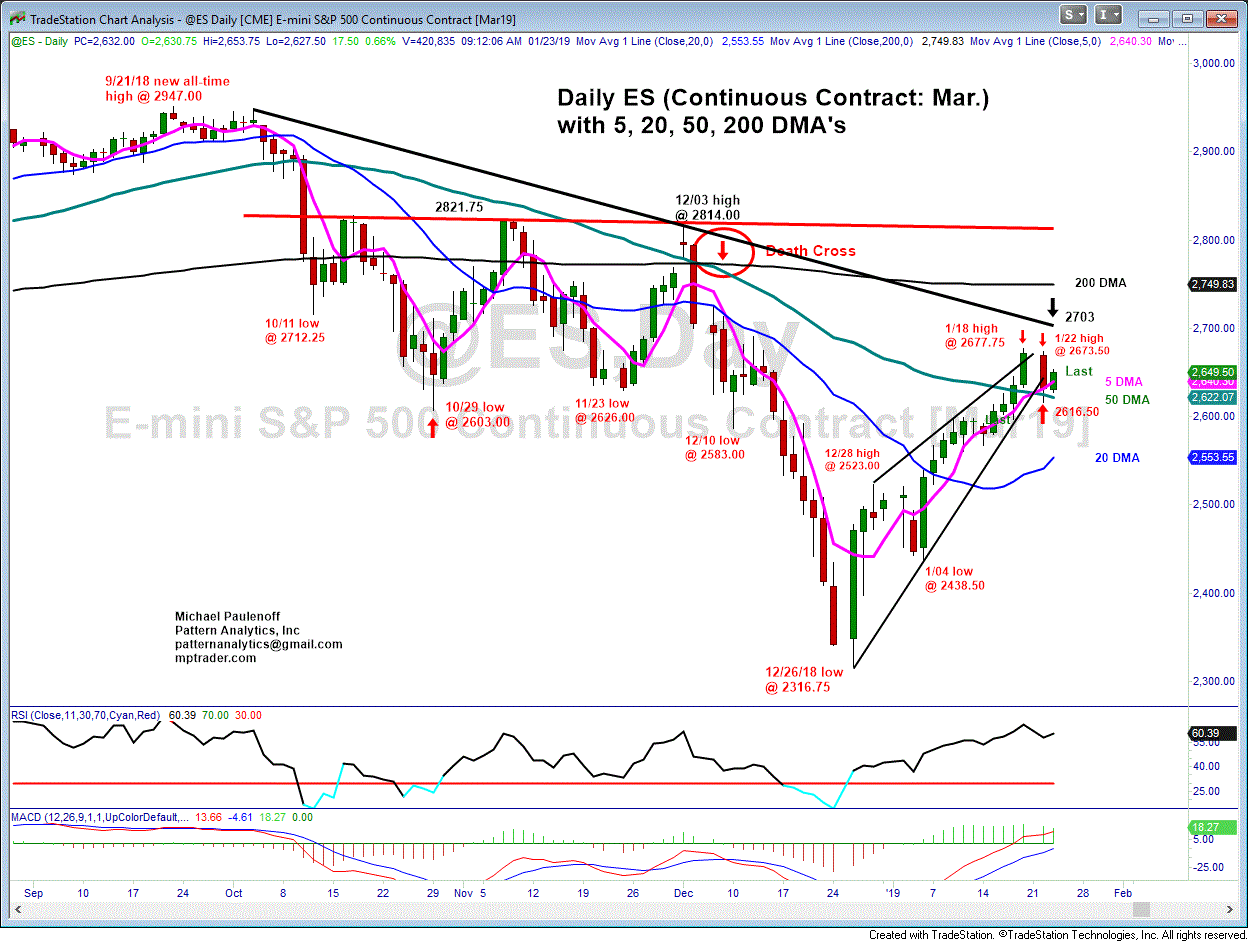 1 23 ES Day 1115 GIF