ES Trades Very Technically, With a Little "Help" from Mario
Well, in my earlier comments about the pattern set up in ES, I identified the 3019.00 pullback low from yesterday as a key micro support price, which if violated, will increase the likelihood of a press that revisits yesterday's upside breakout zone at 3006 to 3010.
Little did I suspect that ECB Draghi's decision to keep rates unchanged, and to give the impresion that he will be waiting until September to seriously consider dropping rates further into negative territory, would trigger a 14 minute vertical nosedive from 3026 to 3004.25! Central Bankers giveth, and on occasion, even taketh awy...
My attached 15 Minute Chart shows the plunge to the "neckline" of the 7 session correction-turned-base-like pattern, which contained the selling pressure, and also has attracted buying interest that has propelled ES back up to 3015 so far.
Going forward through today's session, the 3004.25 low should be consider extremely important to the preservation of the near term *post-7/19 portion of) the dominant uptrend. A sustained break of 3004.25 will point ES towards a test of CRITICAL SUPPORT at 2995.00, which must contain any resumption of weakness to avert triggering significant near term sell signals... Last is 3014.50...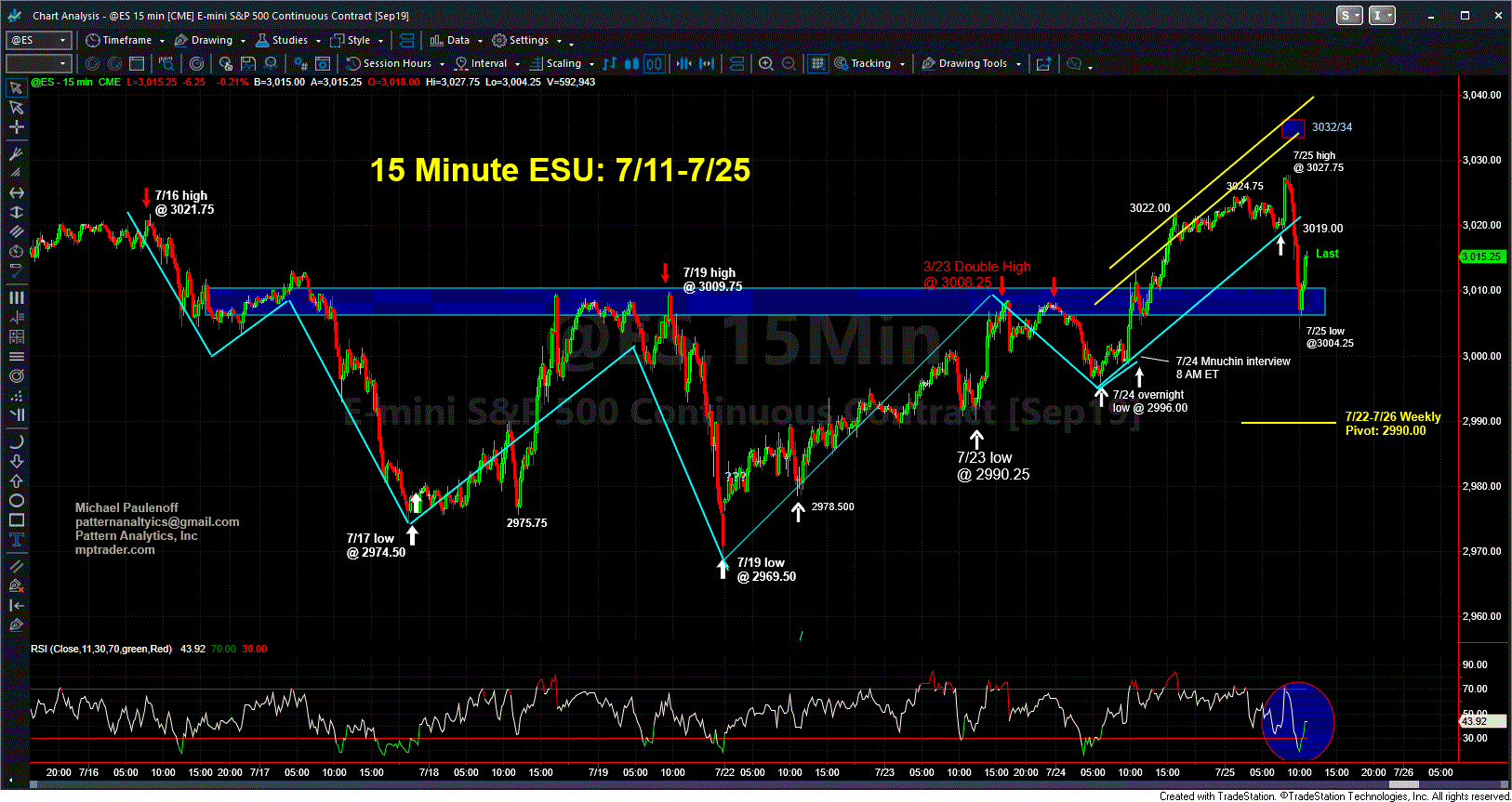 7 25 ES 1050 GIF