ES Weakness has Morphed the Near Pattern into a Less Constructive Set-Up
ES-- heading into the PM session, let's notice on my attached hourly chart that today's weakness has destroyed the integrity of the near term bullish Coil formation off of the 1/18/19 recovery high at 2677.75, which has morphed all of the action since the recovery high into a less bullish corrective pattern that could be interpreted as a Double Top-- 1/18 at 2677.75 and 1/25 at 2672.50.
That said, to confirm the Double Top, ES needs to press beneath 2612.50 to 2607.00, which if sustained, will project to the 2540 area thereafter. Last is 2630.00...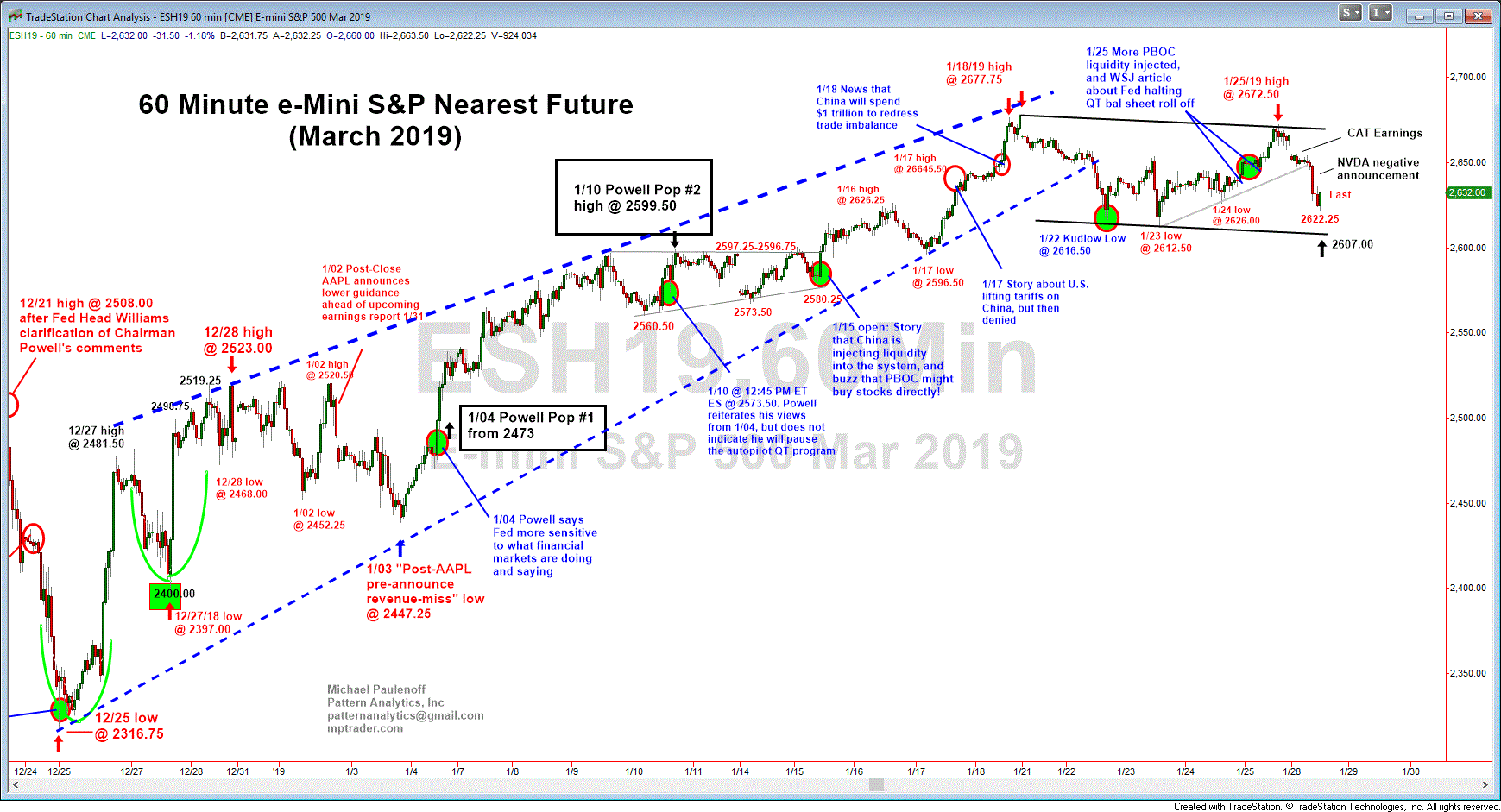 1 28 ES 1250 GIF