ES (e-Mini SPH) Is Testing Yest.'s Pre-Powell Q&A Low
ES-- is trading down around 9 points at 2585.50, which (for the record) is less that 2 points above where it was trading yesterday at 12:45 PM ET when Fed Chair Jay Powell sat down for his second Q&A session in the past week, and for his second chance to reiterate the Fed's newfound "patience" before hiking rates again.
From a nearest term technical perspective (see my attached ES chart), all of the action since Powell started talking yesterday appears to be carving out a near term topping pattern between 2585 and 2600. For our purposes this AM, as long as ES is trading beneath 2590/91, it will remain vulnerable to probing lower, towards next lower intraday support at 2570/74, which if violated, will point to 2460-- the coordinate of the prior pullback low registered yesterday morning.
Only a climb that sustains above 2590/91 will neutralize the current nearest term vulnerability for a press to 2570/74... Last is 2585.75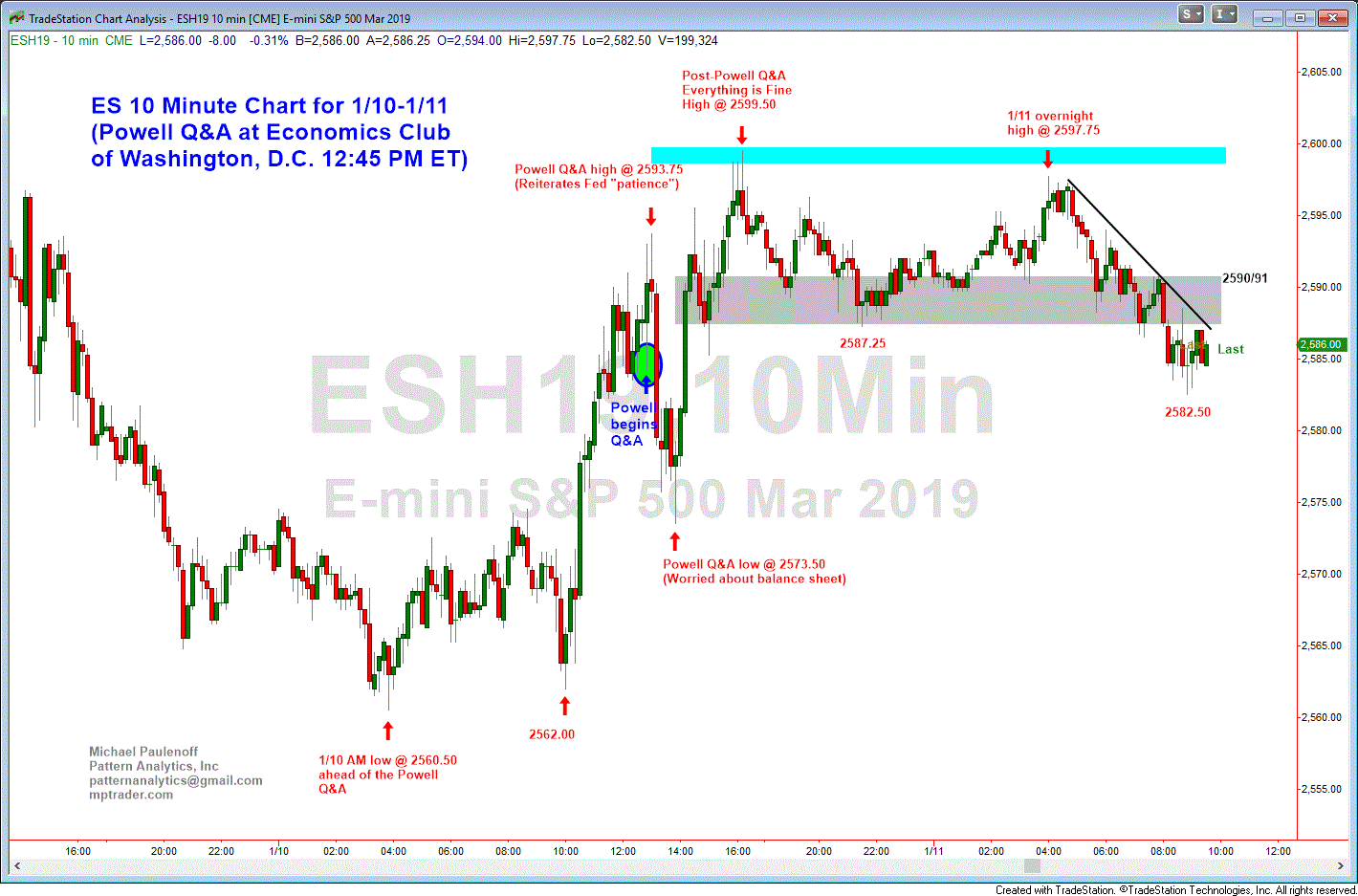 1 11 ES 925 GIF