ES (e-Mini SPU) Certainly Does Not Act Like it is Exhausted on the Upside (Yet)
ES (e-Mini Sep. S&P)-- Once again, we are faced with a lack of follow-through on the downside, and the prospect of another run to new post-Feb. recovery highs. After yesterday's downside pivot reversal from 2831.25 to 2811.00, ES managed to hold the 2811.00 area all through the overnight and AM trading, and has since turned up into a climb to 2828.00 so far, just within a stone's throw of yest.'s high (2831.25), which if taken out, will point to 2834.25, representing the next coordinate along the July Rising Peaks Line.
At this juncture, only a failure to take out 2831.25 followed by a swoon that breaks 2811.00 will trigger signals that the July advance is at or nearly exhausted... Last is 2827.00.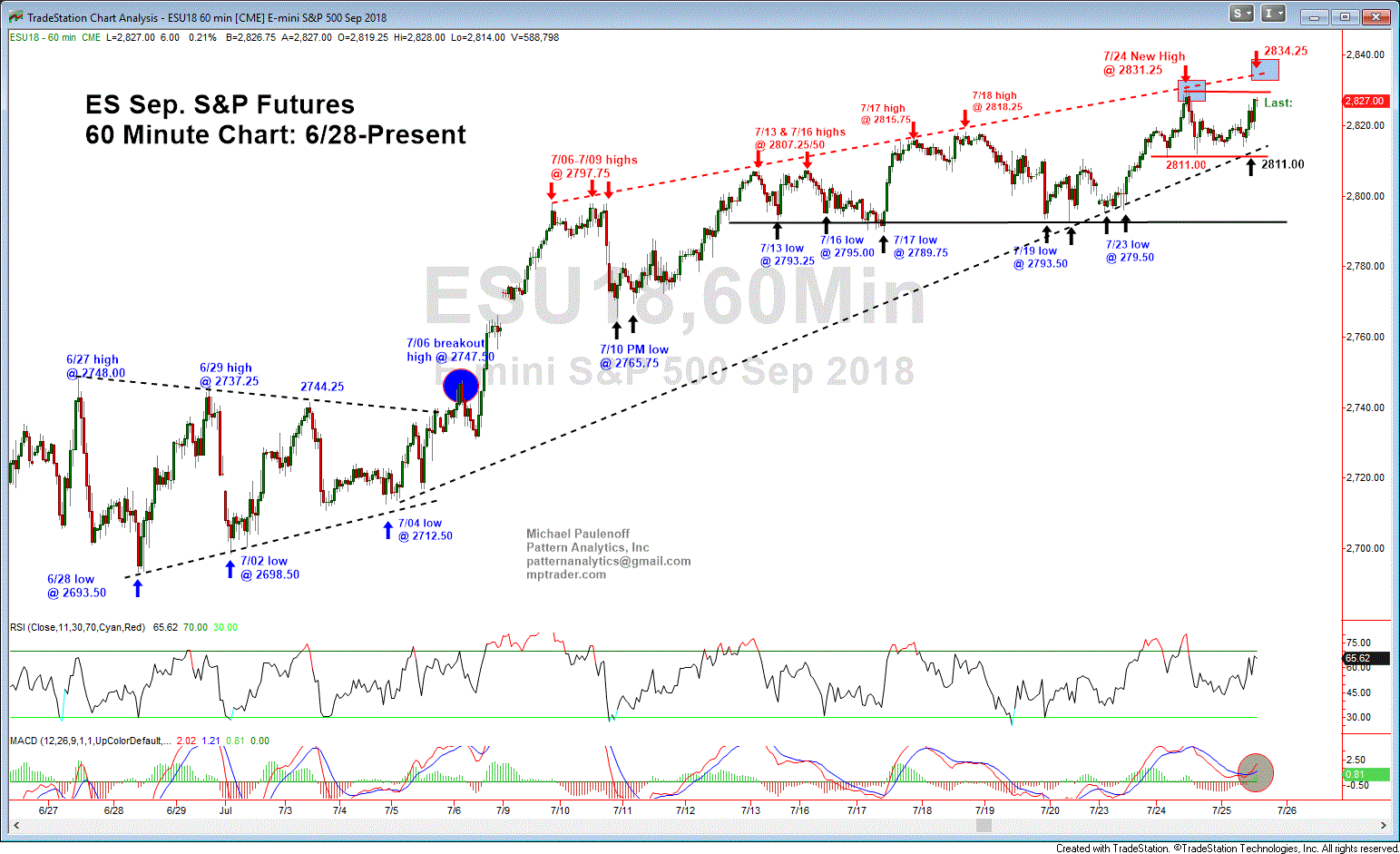 7 25 18 ES 1230 GIF