ES (e-Mini SPU) Pattern is Warning Bulls to Be Very Careful
ES (e-Mini Sep. S&P) -- The fact is, that ES climbed right to my "Ascending Tops line," which cut across the price axis earlier today in the vicinity of 2830/32, and then suddenly pivoted to the downside into a press to 2810.50. The behavior off of the Ascending Tops Line is a warning to us that ES might have hit a very important inflection point, and that a significant July rally high has been established.
To confirm such a high is in place, ES needs to break support from 2811 to 2807, at which point my work will go into a full-on near term sell signal that will point directly to another test of a two week support zone that was carved out between 2795 and 2790, which if violated, will lock in all of the action since mid-July as a powerful top formation that will project into the 2750/40 area for starters... Last is 2813.25.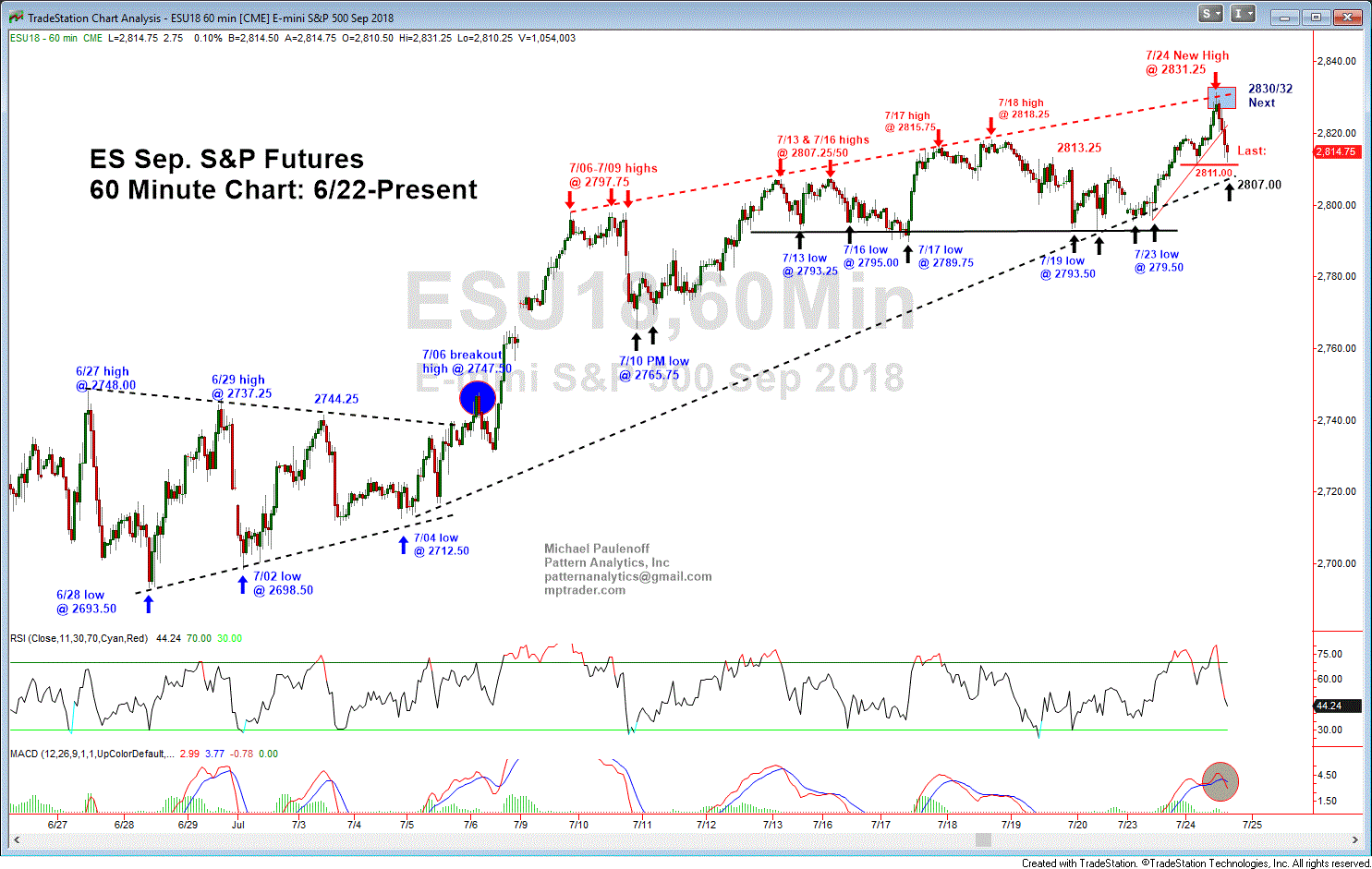 7 24 18 ES 220 GIF