ES is Threatening to Break Key Near Term Support at 2900
ES continues to hold 2900. My attached hourly chart shows that from 4/09 into 4/12. the 2900 level thwarted all rally attempts-- until it gave way, which unleashed upside follow-through that extended into today's first hour high at 2923.50.
Let's notice that after the 4/12 thrust above 2900 resistance, every bout of weakness thereafter held 2900 as the new support plateau-- including today, so far.
If 2900 support gives way, however, the reaction should be just the opposite of what happened on 4/12. ES should follow-through to the downside towards 2877-2870, while any bout of strength along the way should fail at or near 2900.
If such a scenario unfolds, then we will know that the Zombie BTD mantra has been broken (or is taking a breather) ... Last is 2901.50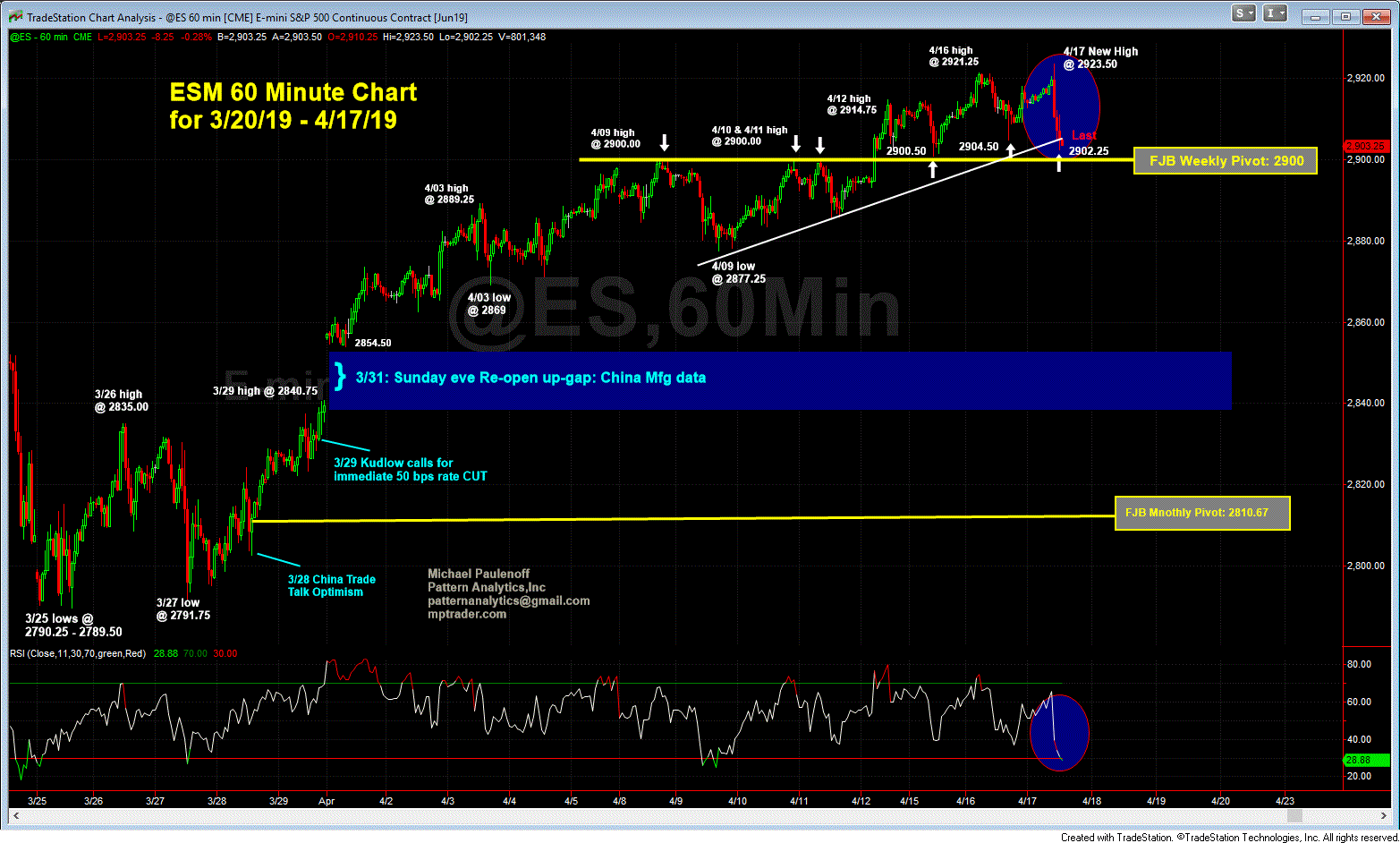 4 17 19 ES Noon GIF