End Of QQQ Recovery Rally
QQQ reversed right from key resistance from 312.80 to 316.15 discussed here yesterday, ending the recovery rally from the 9/06 pivot low at 290.87.
Now What?
There are many plausible pattern scenarios we could derive for the Q's since the June corrective low at 269.42. The most bearish scenario argues that the 8/16 recovery rally high at 334.42 ended a counter-trend upmove, and thereafter, QQQ is unwinding in a VERY NEGATIVE spiral that initiated a new downleg today. For this scenario to gain powerful downside traction, QQQ needs to press to and below the June-September support line that cuts across the price axis in the vicinity of 293.15.
In the absence of a break of 293.15, QQQ could be in some sort of holding pattern capped on the high side by 328 to 334 juxtaposed on the low side with support from 293 to 298... until the next major directional catalyst emerges-- like next week's FOMC Meeting, for instance.
Granted, the dominant trend off of the 11/22/21 ATH is DOWN, so my "holding pattern" outlook is really a less immediate bearish scenario ahead of a break of the last week's low at 290.87 that unleashes a press towards a retest of the June low-zone at 275 to 269.50... Last is 301.03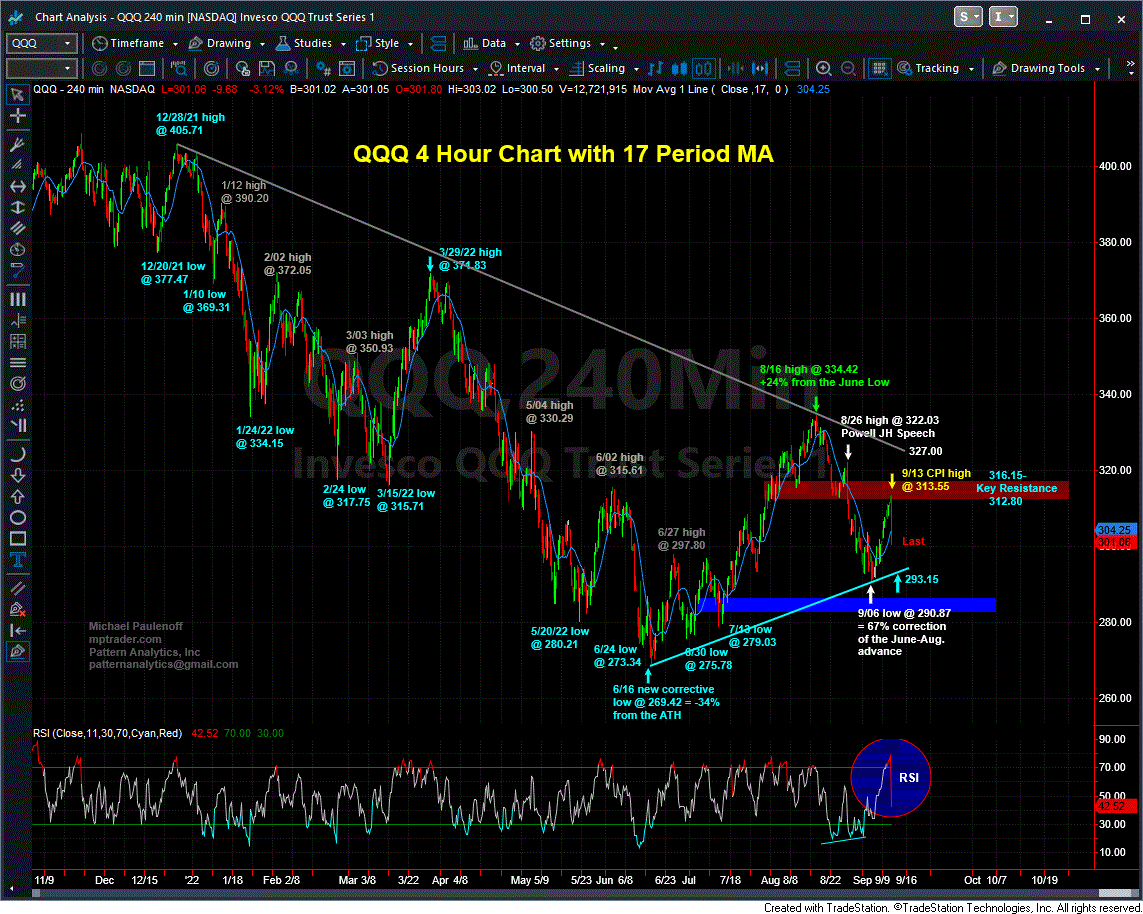 9 13 QQQ 940 GIF