Everything and the Kitchen Sink Deployed to Keep ES Bouyant into Quarter End
ES heading into the final hour of trading on this Friday to end March and Q1, we see ES up 16-17 points amid near-zero two-way price action. All the bullish forces are aligned today to keep the equity indices buoyant to help and to ensure a big gain into quarter-end... jawboning about a promising trade deal with China... Administration officials pressuring the Fed to lower interest rates 50 bps... a 21% premium on the open of the LYFT IPO... algo headline-seeking buy programs... et al.
Raise your hand if you are really glad you are not Jay Powell...
As for ES, although it took out the prior high for the week at 2835.00 this morning, finally emerging to the upside from its 40 point week-long range, the upside follow-through to 2840 certainly seems to be a big disappointment technically. Add to the sluggish follow-through all of the positive news, end of quarter shenanigans, and Kudlow's intervention, and we might just come the conclusion that ES is struggling up here.
That said, barring a decline that breaks 2825-2822 nearest term support, we should not expect selling to erupt before today's end-month, end-quarter close... Last is 2835.00/25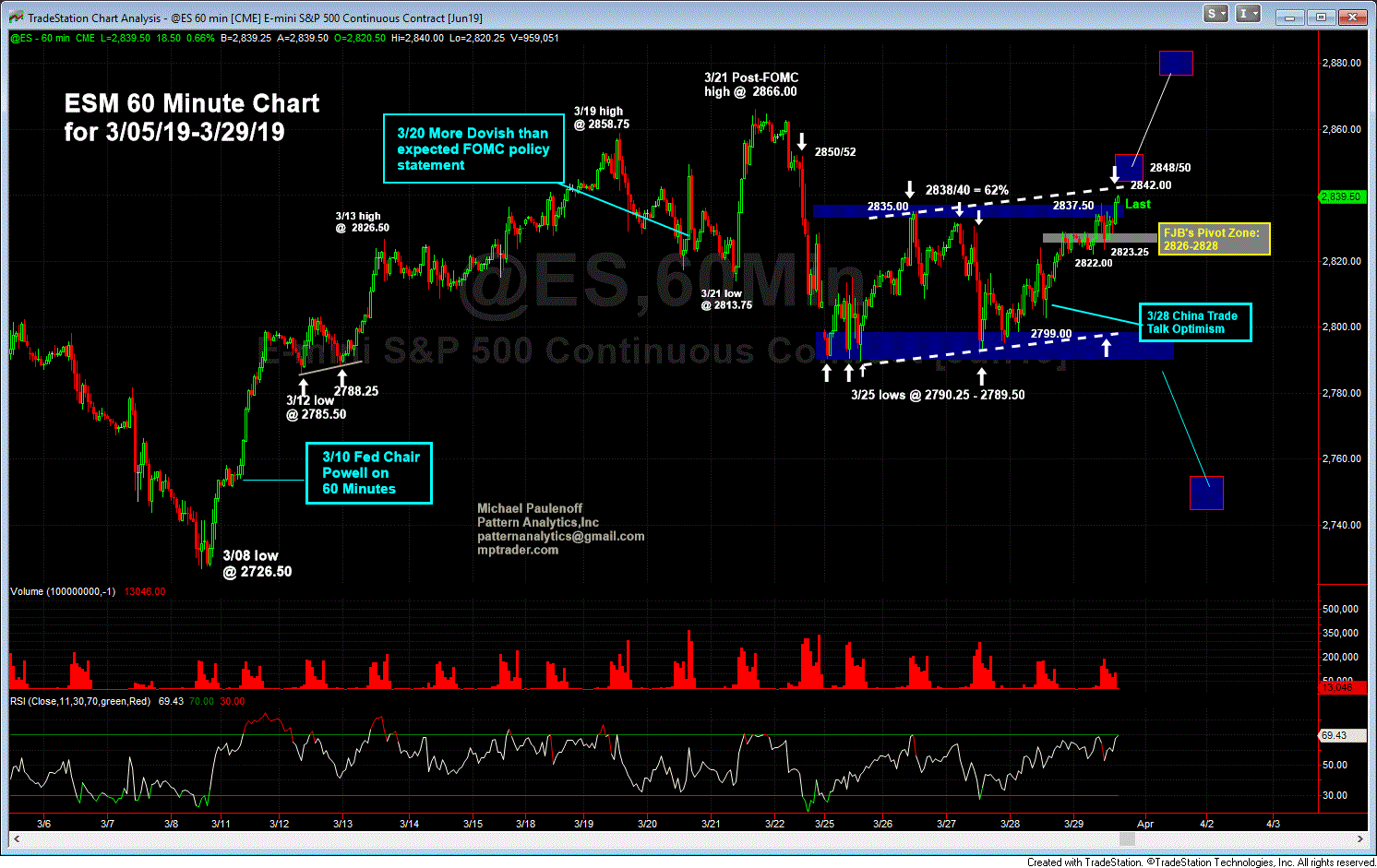 3 29 ES 3 GIF