Expecting Higher Highs in SPY's "Borrowed Bullish Time"
Time to review my Point & Figure chart analysis of the SPY, which shows the well-demarcated bullish channel that has been carved out from the mid-May low at 234.75 to above the upper boundary line (253.75) to a new all-time high print at 255.75.
Based on traditional channel analysis, all of the action above the upper channel boundary line (253.75 to 255.75) could be considered "borrowed bullish time" prior to a downside reversal that presses SPY back into the confines of the original channel, and thereafter, a downward traverse of the channel towards 345.00.
That said, however, we cannot ignore a nearer term bullish channel that originated at the 8/29 low at 242.50, and which still projects higher prices into the 256.50 to 259.00 target zone prior to its projected completion.
Should SPY climb up and over the nearer term upper channel boundary (above the blue line at 256.50) into the 259.00 area, then the price structure will be about 1% above the original upper boundary line (white line), which much more often than not represents the greatest magnitude of upper channel "overshoot" prior to a serious "channel reversal."
Bottom line from a Point & Figure perspective: barring a decline that prints 253.50, which will trigger a near term sell-signal, we should set our sights on higher all-time highs into the 256.60 to 259.00 target zone, from where I will be expecting a significant downside reversal in SPY.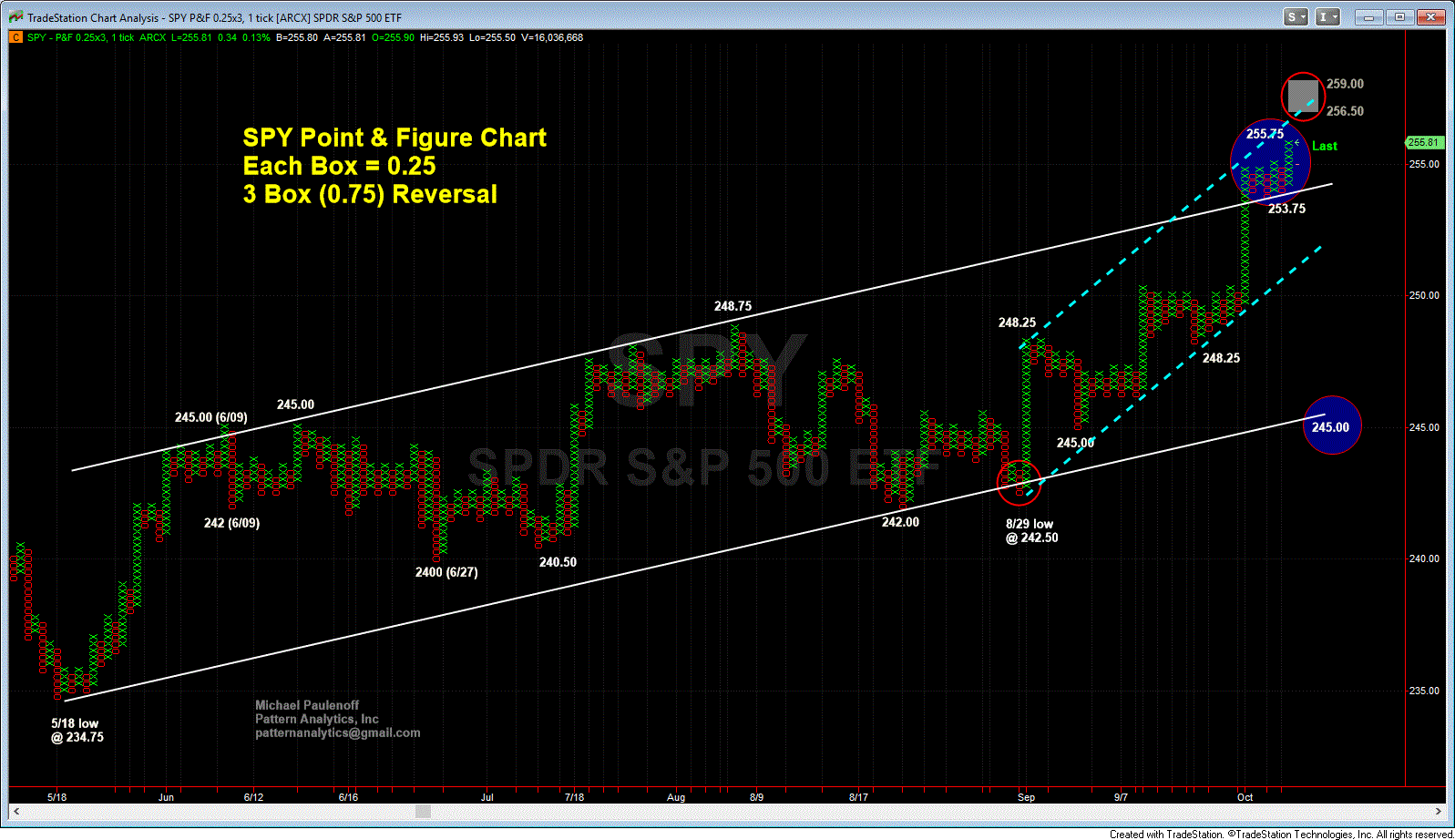 10 18 17 SPY PF GIF