Eye On 10 Year YIELD (Daily) and TLT (4 Hour Chart of 20+ Year Treasury Bond ETF)
Wednesday, June 29, 2022-- Mptrader pre-market update: Today is the second-to-last trading day of June, Q1, and H1'2022...
Heads Up!
Federal Reserve Chairman Jerome Powell, Bank of England Gov. Andrew Bailey and European Central Bank President Christine Lagarde participate in an ECB Forum on Central Banking at 9 a.m. ET. This forum will be live and televised...
Attached below are my charts of 10 year YIELD (Daily) and TLT (4 Hour Chart of 20+ Year Treasury Bond ETF). My near term pattern and momentum setup in YIELD argues strongly that a major upleg from the July 2021 pivot low at 1.13% ended at the June 14, 2022 high of 3.48%, and that YIELD has been and still is in the grasp of an incomplete correction that has further to travel on the downside, beneath 3.00% into the 2.70% to 2.75% optimal target zone prior to my expectation of a resumption of bull market strength in YIELD.
Based on my perceptions of the YIELD setup then, whatever Powell has to tell investors later this AM should prove to be uneventful and inconsequential for YIELD, which will trigger a "sigh of relief" rally in the bond market, pressing YIELD lower in accordance with my near term pattern and momentum setup.
Should such a scenario unfold, then TLT will climb towards another confrontation with key resistance along its 4 month down trendline, now in the vicinity of 113.75 (see my attached chart), and if taken out and sustained, will point to a challenge of June resistance at 115.17 to 116.01, which if hurdled, projects the TLTs to 118-120 thereafter.
Only a sustained breach of key nearest support at 110.60 will compromise the improving setup in TLT... Last in pre-market is 112.40...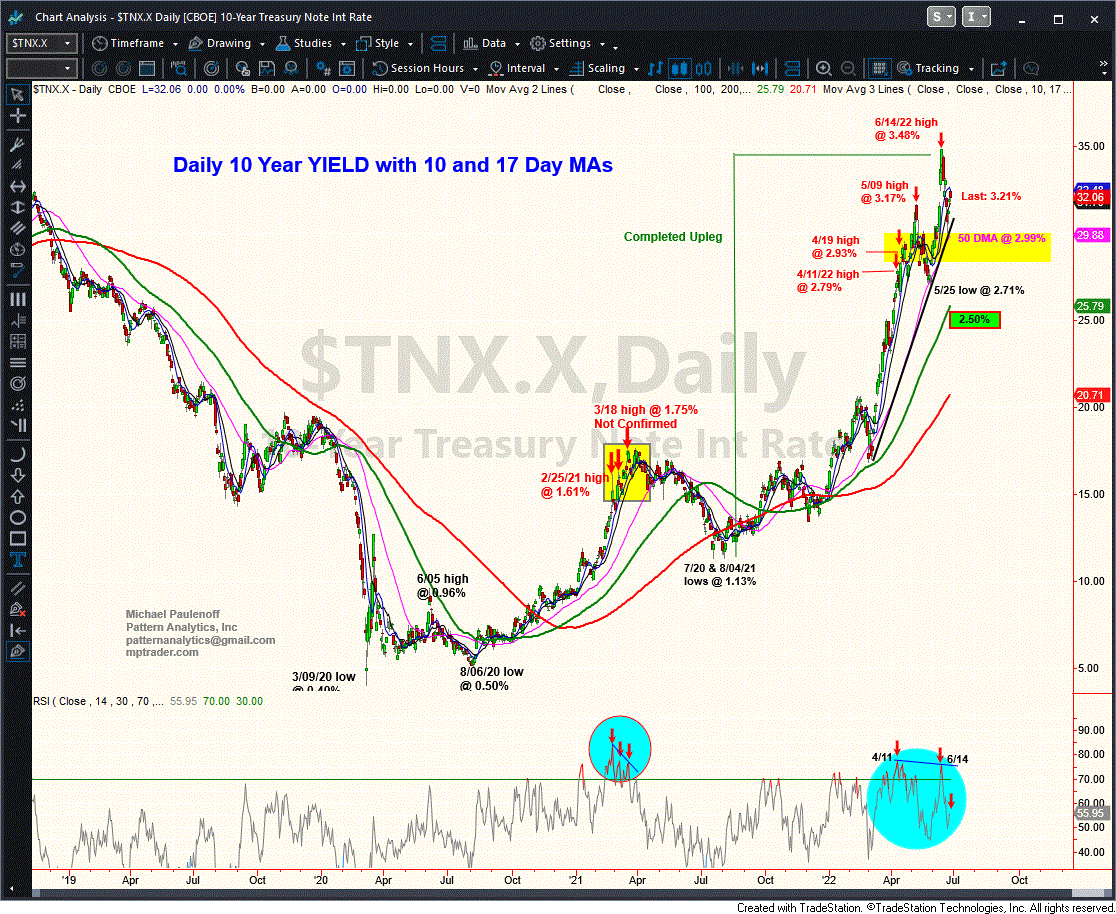 6 29 YIELD Daily 720 AM GIF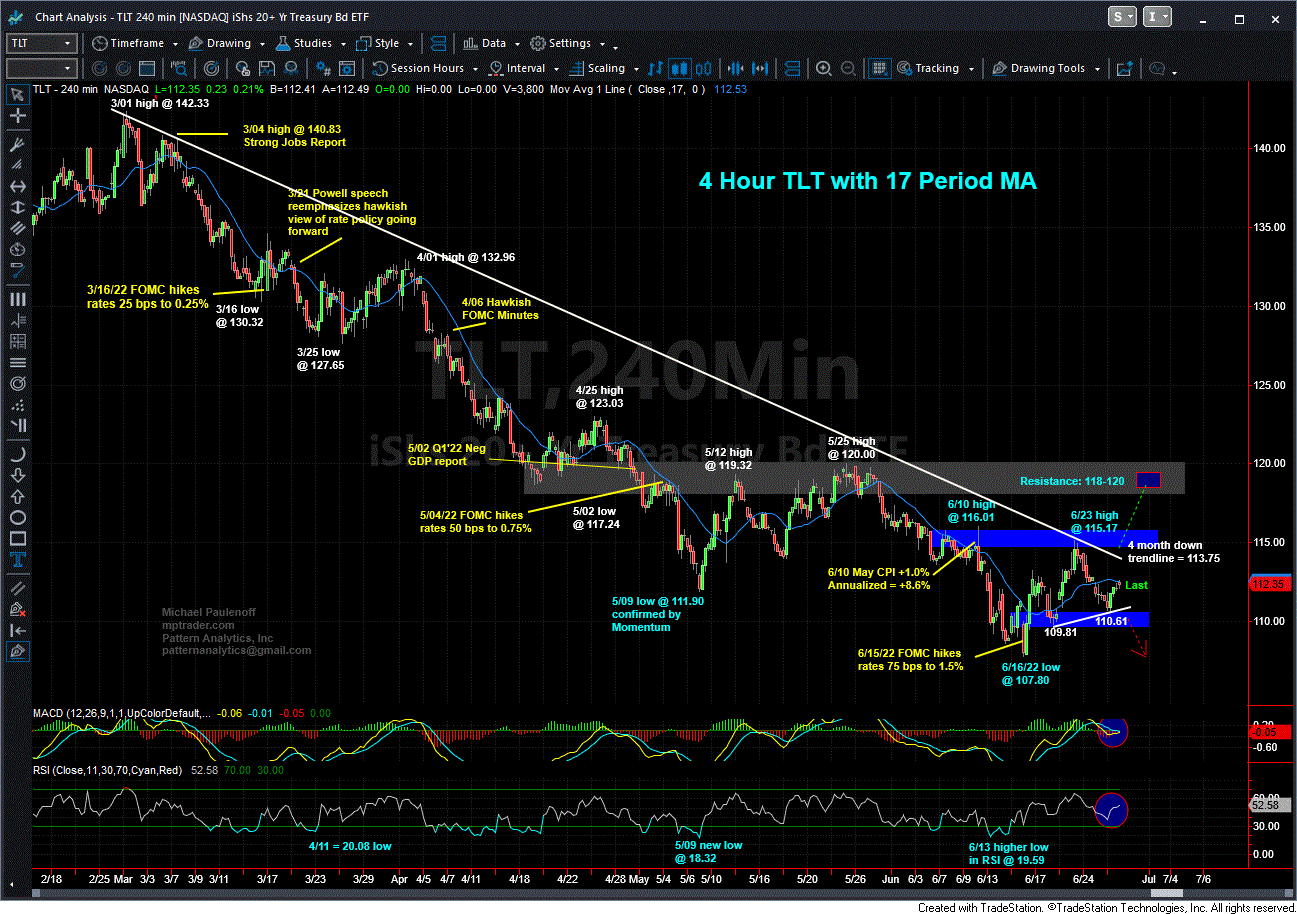 6 29 TLT 720 AM GIF