Eye On Market Reaction To Tomorrow's Jobs Report
Thursday, October 6, 2022-- Mptrader Pre-Market Update: The market's reaction to tomorrow morning's Jobs Report (September) holds the key to the next significant directional move in the equity indices (ES) and bonds for that matter. The Street expects a slight reduction in additions to Payrolls as well as wage pressures compared to August's figures (before likely revisions to the August numbers) as shown in the table below. 
Technically, my near-term pattern work argues that the powerful upmove from Monday's 2022 corrective low at 3571.75 to yesterday's high at 3820 exhibits bullish form, and as such, tells me that after a brief correction, ES will resume its upmove and head for a likely target zone of 3910 to 3940. Thus far, the Monday-Wednesday advance traveled 248.25 points and 7% from low to high compared to three prior INITIAL lift-off upside thrusts off of oversold lows during 2022 that climbed 7.7%, 10.3%, and 8%. 
Although the current initial upmove has climbed slightly less than the prior 2022 oversold recovery rally lift-offs, every prior lift-off period occurred over a 6 trading session timeframe. Today begins trading day number 4 from Monday's vertical thrust. In that, the current lift-off emerged from a more acutely oversold condition than any of the prior 2022 setups, I will not be surprised to see ES climb into the 3840 to 3860 target zone (see my attached 30 Minute Chart) prior to a relatively deep pullback that will represent another buying opportunity in route to my next higher target zone of 3910 to 3940. 
Only a sudden sharp decline that breaks yesterday's pullback low at 3734.00 will argue that the "deeper" correction in fact is in progress sooner than later from an initial thrust high of "only 7%." 
With the foregoing in mind, and if I overlay tomorrow's Jobs Report on my preferred scenario (3840-3860 next), then my sense is that the reaction to the report will be positive enough to pop ES to new INITIAL recovery rally highs of 7.7% to 8% on day 5 from Monday's low... Last is 3792.00, about 2 points lower but nearly 30 points higher than the overnight low of 3963.75
                                                                                                         Actual      Previous    Consensus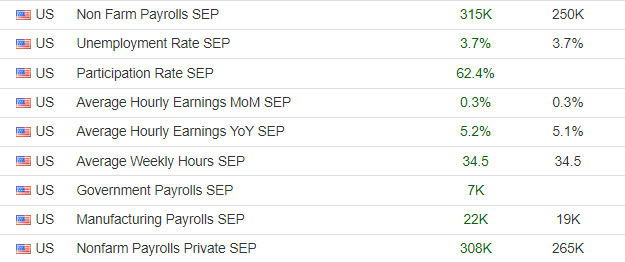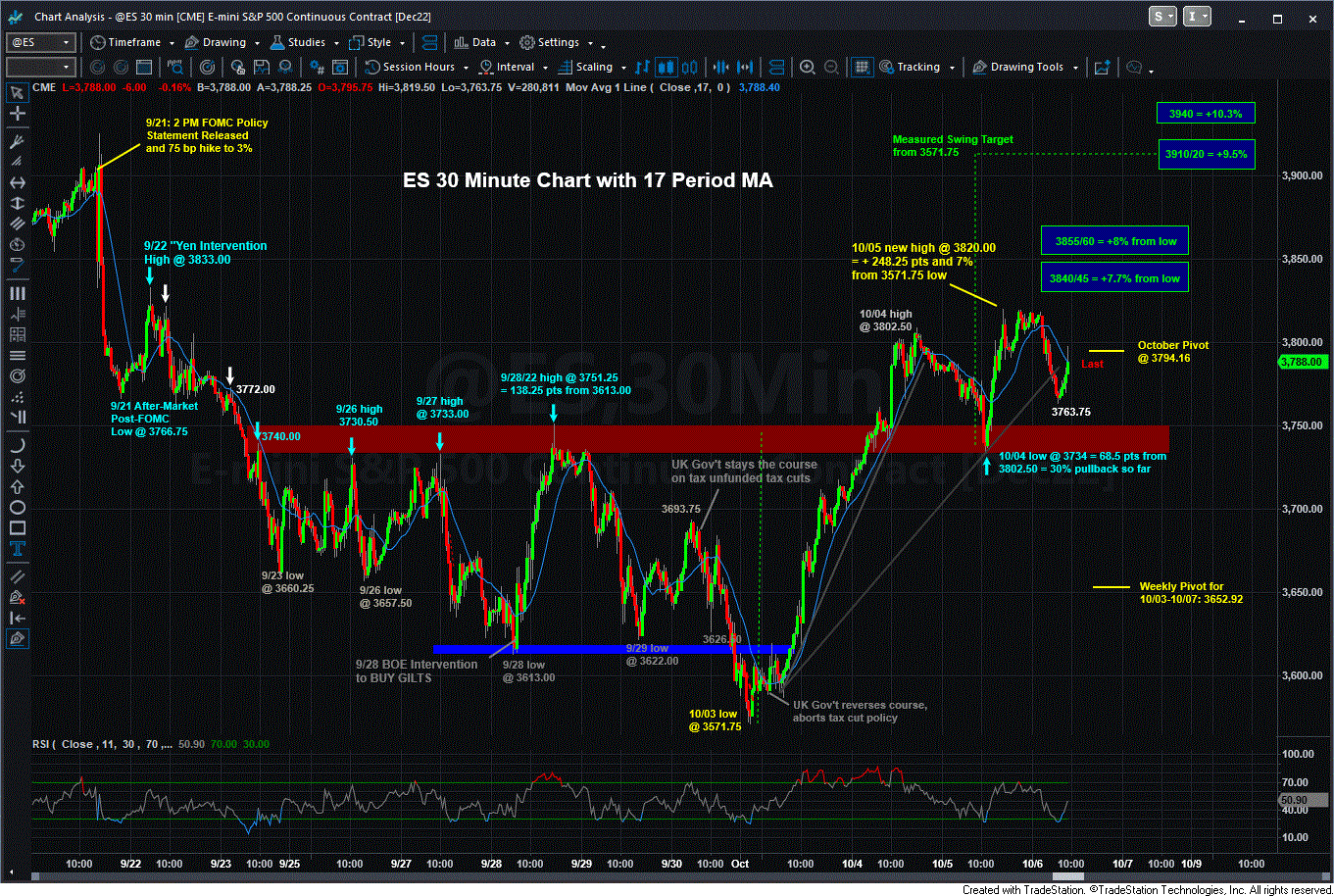 10 06 ES 850 GIF