Eye on AGN - Market Analysis for Jun 14th, 2018
AGN-- last Friday right after the close, we discussed AGN's potentially powerful base-accumulation pattern, hoping for a pullback sooner rather than later.
No such scenario has developed. AGN has continued climb off of last Friday's close at 170.23 to today's high at 174.29. Let's notice that the upmove is bumping up against the down-sloping 200 DMA, now at 174.84, which so far has contained the strength.
My preferred scenario currently argues for AGN to peak and pull back from around the 175.00 area-- in the absence of a bullish catalyst-- into the 164-160 target support (buy) window, where I will be looking to enter a new long position (about a 6% to 8% correction). Last is 173.33/39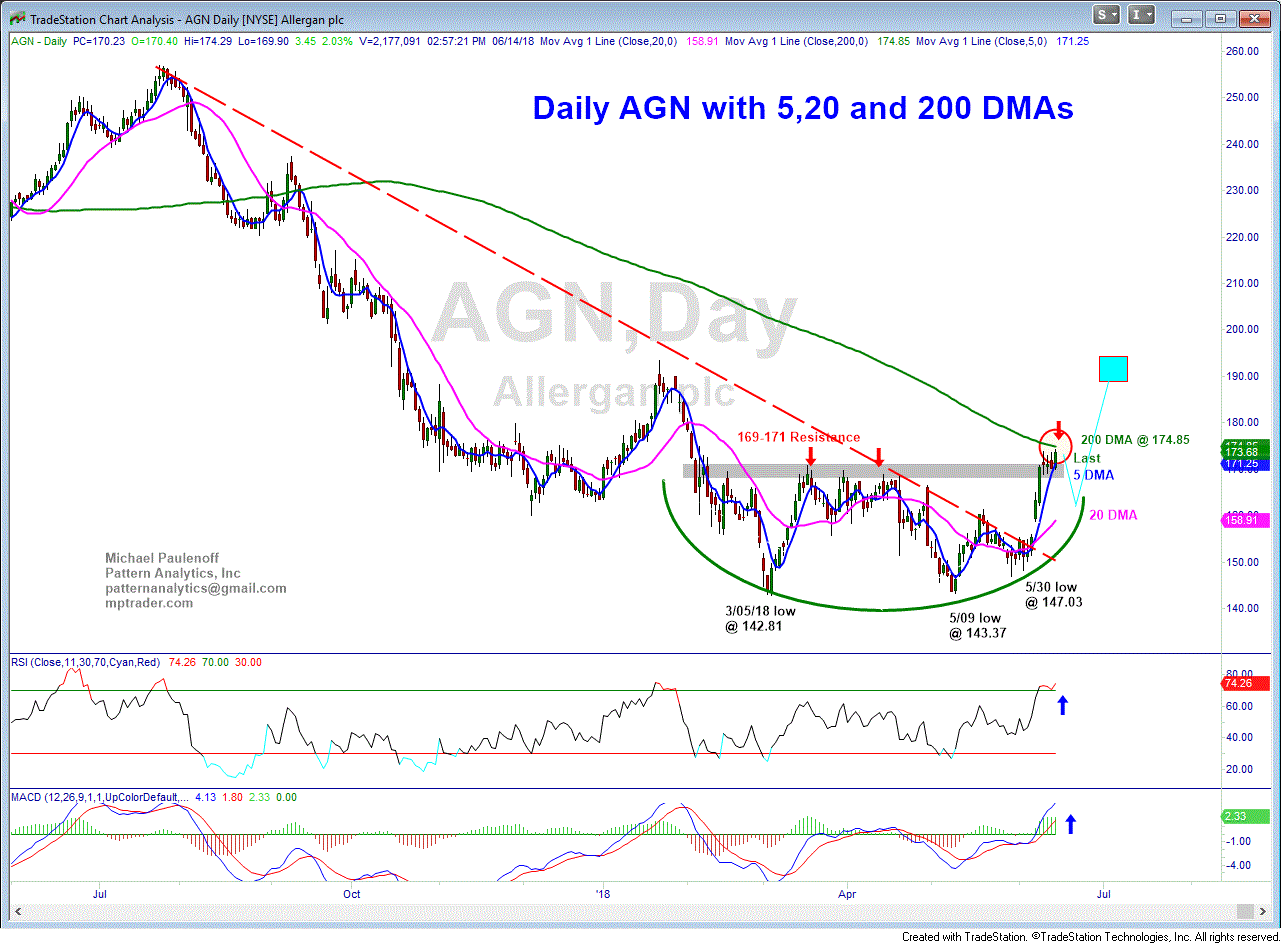 6 14 18 AGN Day GIF