What Now? A plausible scenario based on my ES pattern work...
Since the end-of-session liquidation (margin call selling) in the final few minutes of trading, when ES hit a low at 2577.00, ES has recovered to the 2598-2600 area, which might provide a sigh of relief, but from a technical perspective is in middle of nowhere within a still dominant bear phase.
Unless and until ES claws its way above key resistance lodged between 2613 and 2627, the bears will remain in directional market control. If we view all of the action off of Tues. eve's low at 2529.00, we see a rolling recovery or corrective pattern that also exhibits characteristics of Head and Shoulders (see first chart attached below). If we view the pattern as such, then ES broke down through the neckline of the pattern at 2645, triggering a projected downside target in the vicinity of 2563.50.
The breakdown from this recovery distribution pattern already has pressed to a low of 2577.00, but inability of ES to climb above 2613.50 for starters keeps alive the near term bear scenario for another loop down that breaks 2577 in route to 2563.50.
If 2577.00 to 2563.50 contains the next rollover, and ES pivots to the upside thereafter, it will provide us with important information about the larger pattern that is developing off of the 2/06 low-- namely that the entire period and range between the low at 2529 and 2726.75 is itself an INCOMPLETE sideways, bearish digestion period that still has additional vicious range-bound swings directly ahead prior to the emergence of another DOWNLEG that will project to the 2480-2500 target zone to complete the first portion of a still-larger-developing major correction of the equity indices (see second chart attached below).
The above delineated scenario will remains valid as long as THE ES LOW at 2529 remains intact on any forthcoming weakness. If 2529 is violated and sustained in the hours immediately ahead, in the absence of any meaningful bounce, then increasingly my work will indicate that another plunge is unfolding that will move directly and very quickly to 2480-2500 without any pause at all.
Let's see what tomorrow brings... Have a great evening everyone. MJP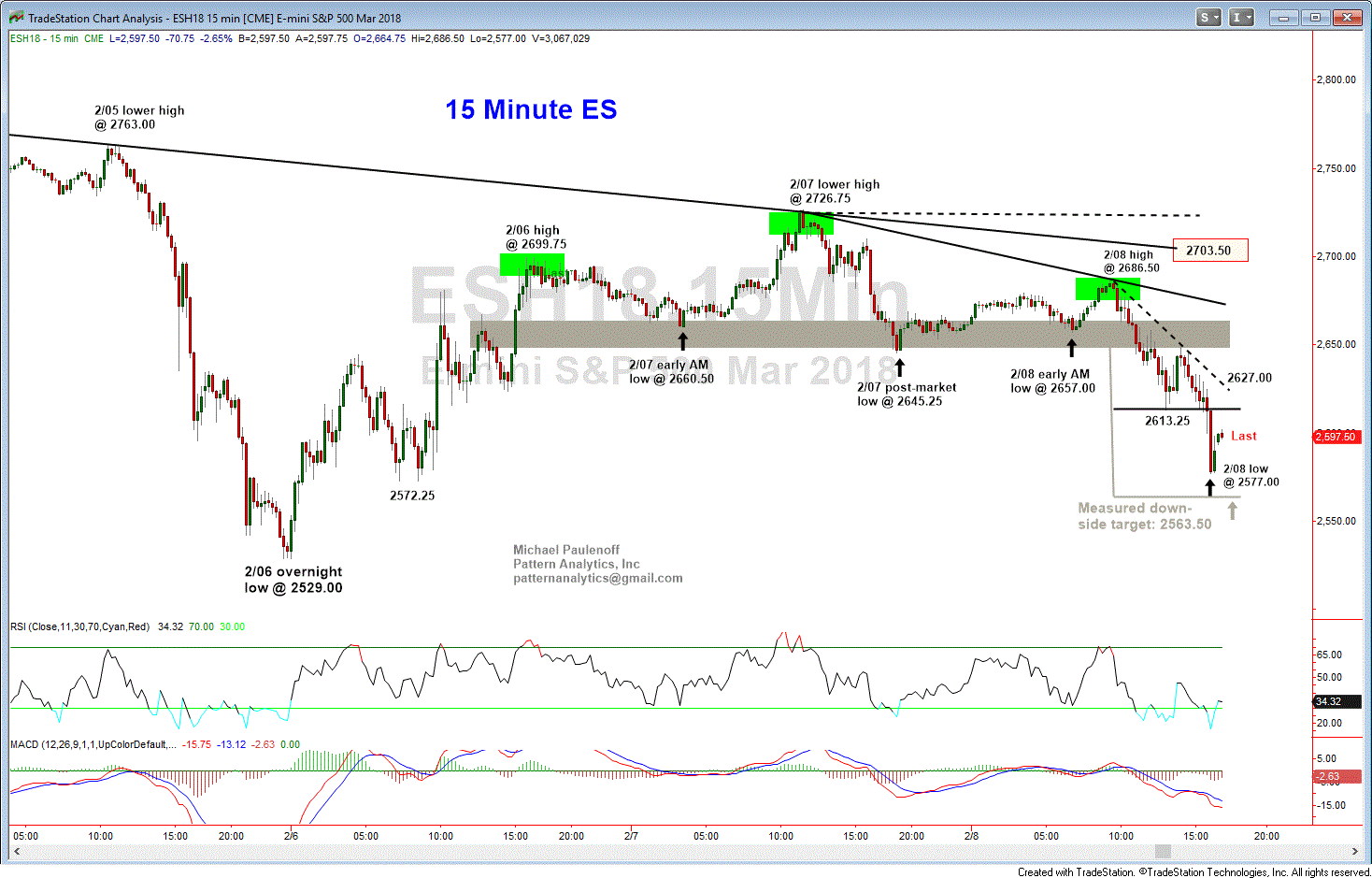 2 08 18 ES 5 PM ET GIF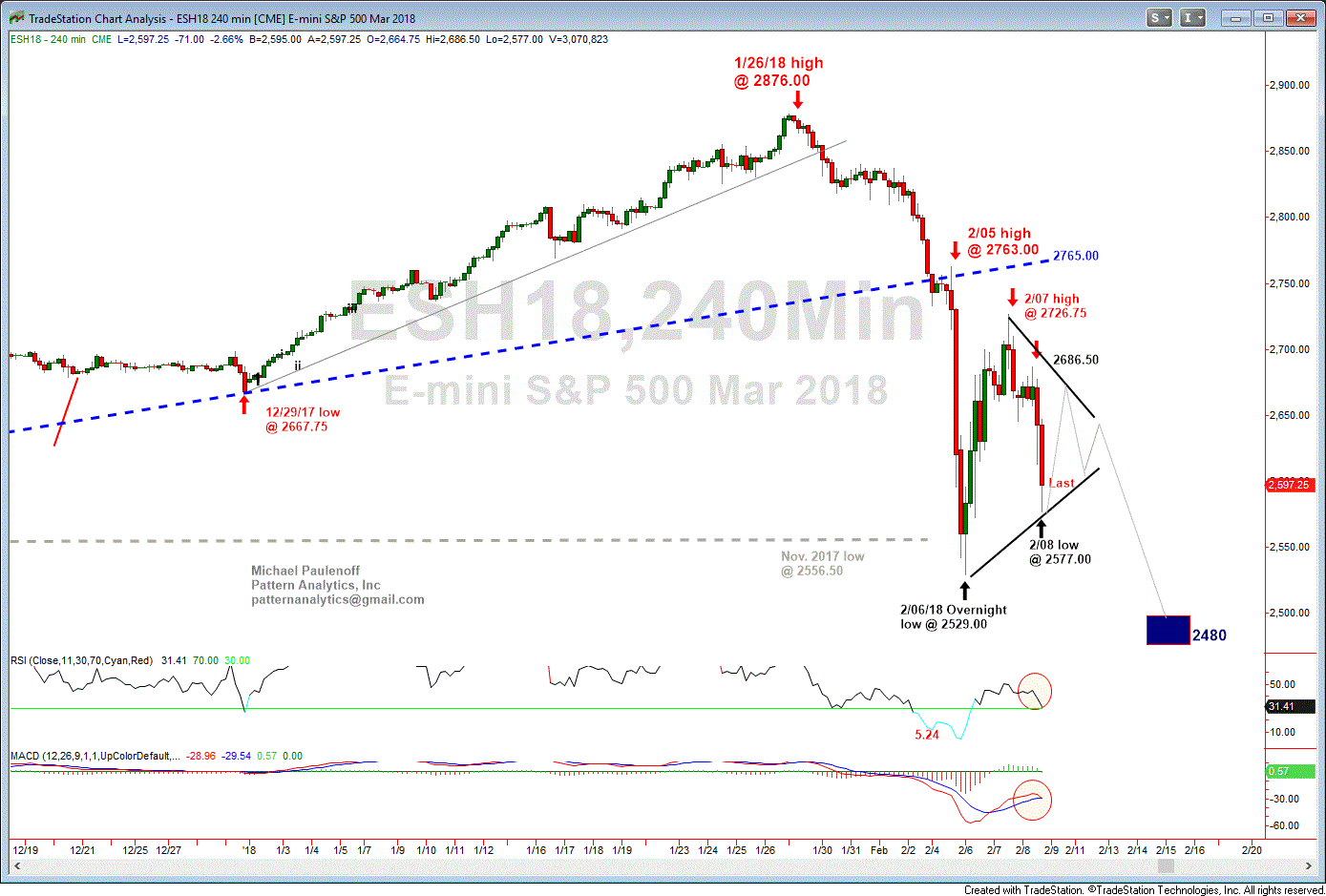 2 08 18 ES 535 GIF