Eye on IWM - Market Analysis for Jun 7th, 2018
IWM-- climbed to yet another marginal new all-time high at 167.23 this AM, but has since pivoted to the downside to the 166.00 area. Although the intraday reversal has not inflicted any technical damage to the May-June uptrend off of the 5/01 low at 151.71, we need to watch yesterday's low at 165.58.
A close beneath 165.58 will mean that today's session represent a Key Downside Reversal Day, and furthermore, will occur on the day of a new, but unconfirmed new price high.
It is a potential set up that should unnerve the short term bulls, and warn them that the May-June upleg is complete, and that a rest-corrective period is in progress. Last in IWM is 166.07/08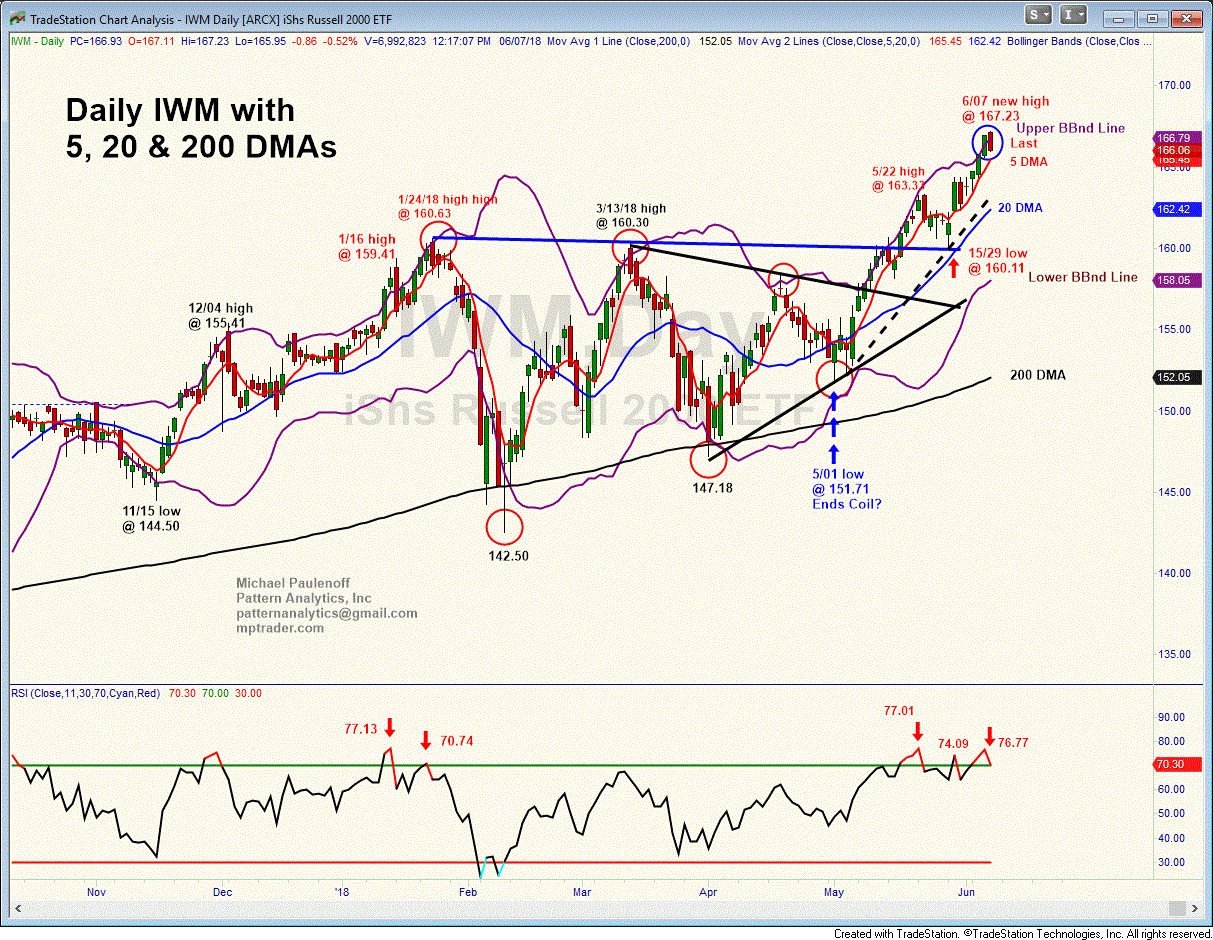 6 07 18 IWM Day 1115 GIF