In months past, we discussed a small Silver miner, AG (First Majestic Silver Corp), which slowly, but steadily has been stair-stepping to the upside since its Feb. low at 4.93.
Here we are on May 2nd, and it took nearly three months for the stair-step climb to surge above ALL of my important "trading and trending" MA's. A close above 6.67 today will be considered technically very positive for the stock, which we see on the attached daily chart is putting upward pressure on its dominant down trendline, which cuts across the price axis in the vicinity of 6.91. If the trendline is taken out, AG should thrust above its April high at 6.99, in route to a challenge of last Dec.'s rally high at 7.84. At that point, AG will have completed a 10 month base formation that will position it to climb considerably higher. Last is 6.82/83
Earnings are due out on May 9th after the close.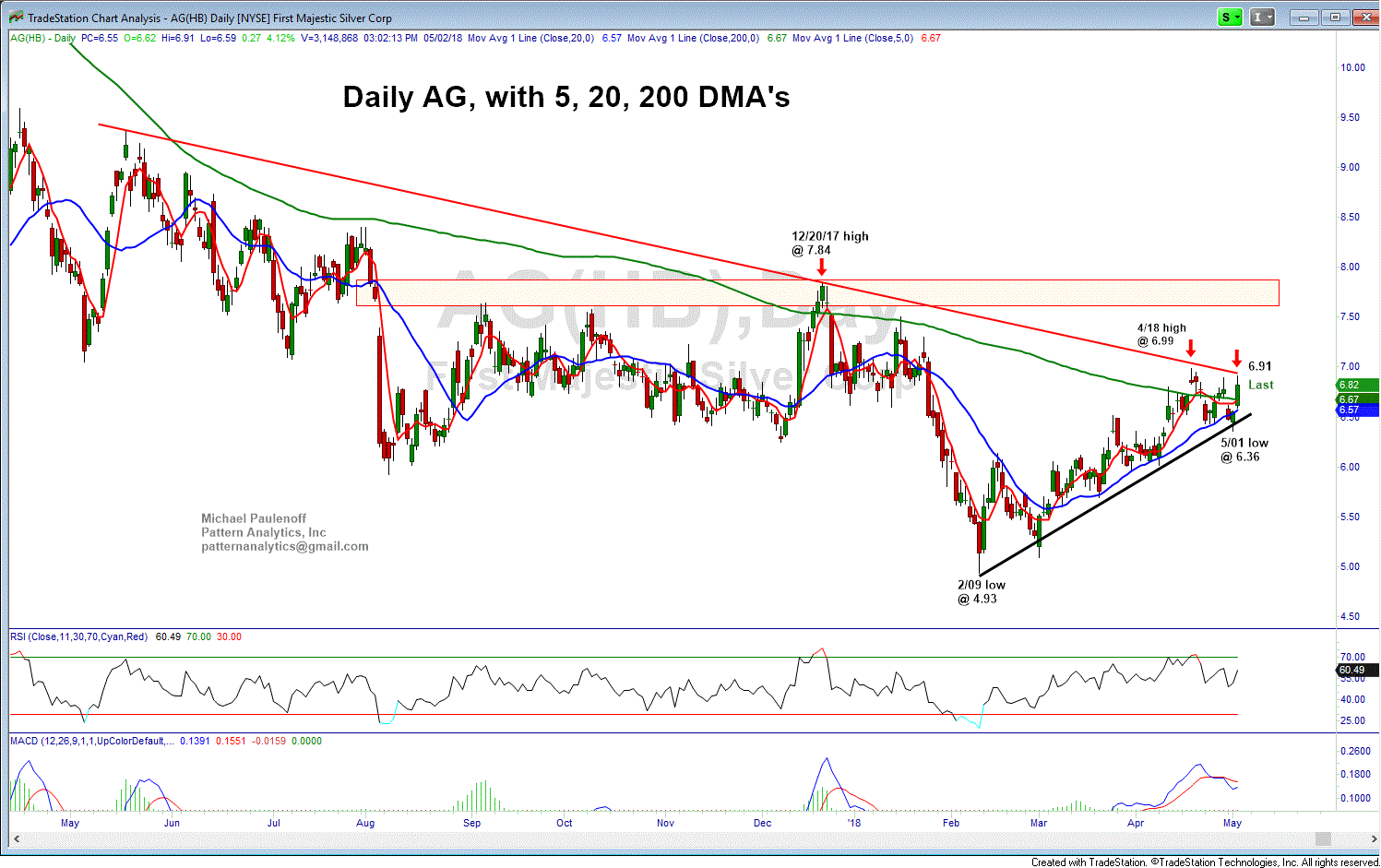 5 02 18 AG Day GIF