FCX Digesting Ahead of Next Rally
FCX-- which we see from my BIG picture Weekly Chart has carved out a large three year bottom-accumulation pattern, with the price structure sitting and digesting its upmove right in the vicinity of its upside breakout (resistance) zone just above 17.00, preparing to launch into a new upleg-- as long as any forthcoming weakness is contained above key support lodged from 17.75 to 17.45.
Barring a break of key support, FCX likely will extend its 2 month digestion period for another 2-4 weeks prior to thrusting out of the rest period into upside continuation towards targets of 21.30/80 and 25.00, which presupposes that the world will avoid entering a trade war.
Weakness that breaks 17.45/75 support will inflict serious damage to the technical set up, and very well could be in anticipation of, or in reaction to global trade problems.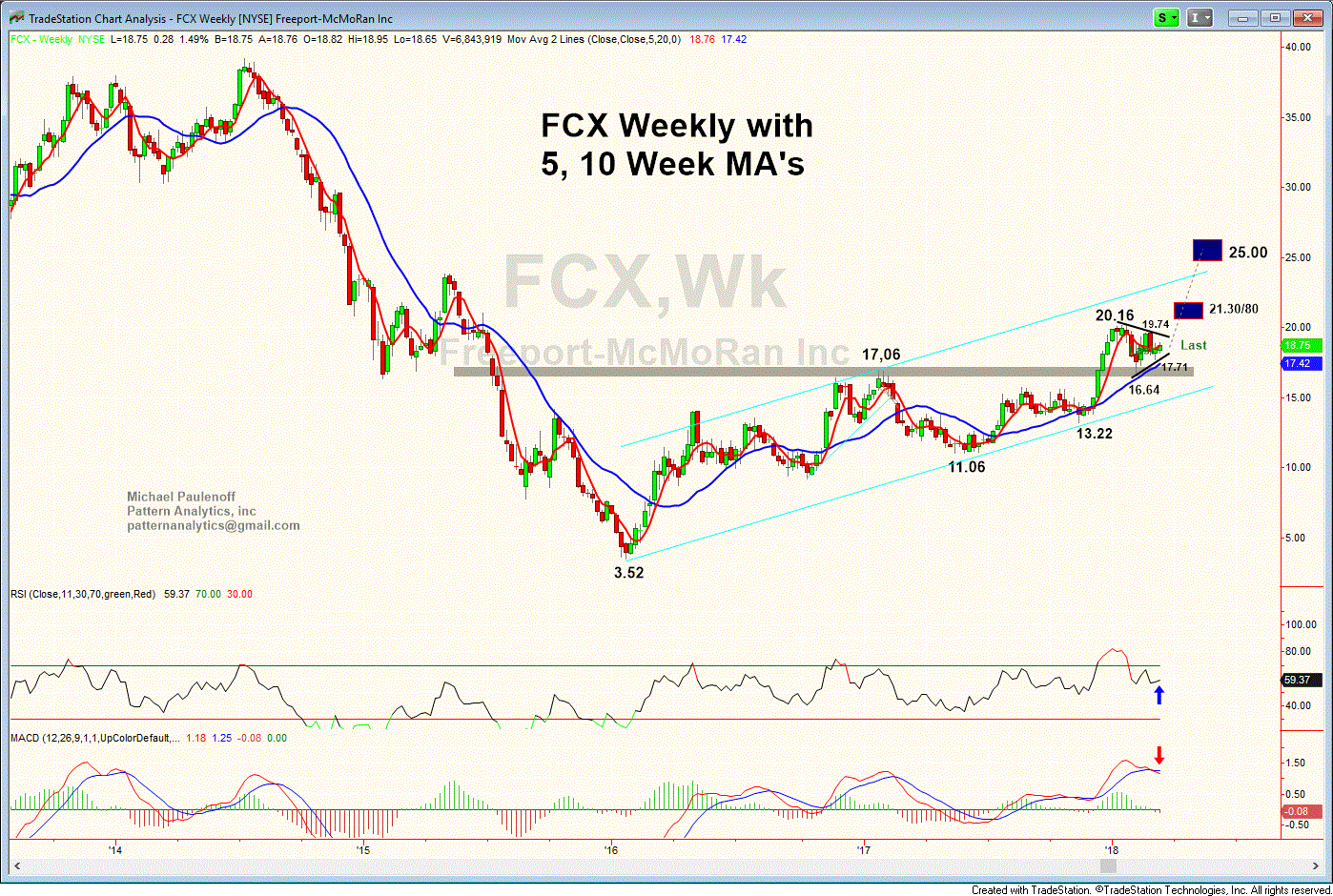 3 14 18 Weekly FCX GIF