FDX: Technical Set-Up Says Stay Long Despite Earnings Miss
FDX-- Notwithstanding its earnings miss reported Monday evening, which pummeled the stock from 259 to 239, my bigger picture view indicates that all of the action this year-- from the Jan. all-time-high at 274.66 through the June corrective low at 222.44 up into the Sep., pre-EPS high at 259.25-- is part of a high level digestion period in the aftermath of the powerful, relentless bull trend from the Jan. 2016 low at 119.71 to the Jan. 2018 high at 274.66.
As such, the high level digestion period that has spent all of its time in the upper 30% of the prior bull move should be considered a bullish digestion zone that when complete, argues for upside continuation.
At the moment, key support at this week's post-EPS low-zone at 240 down to 238.64 must contain any forthcoming weakness to avert downside continuation that tests the dominant 2-3/4 YEAR up trendine, which cuts across the price axis in the vicinity of 233 next week.
For an intermediate term investor, as long as the 2-3/4 year up trendline remains intact, FDX is ok to hold in anticipation of upside continuation that points to 300, especially if the transport and delivery companies get some relief from lower oil prices. Last is 247.82/93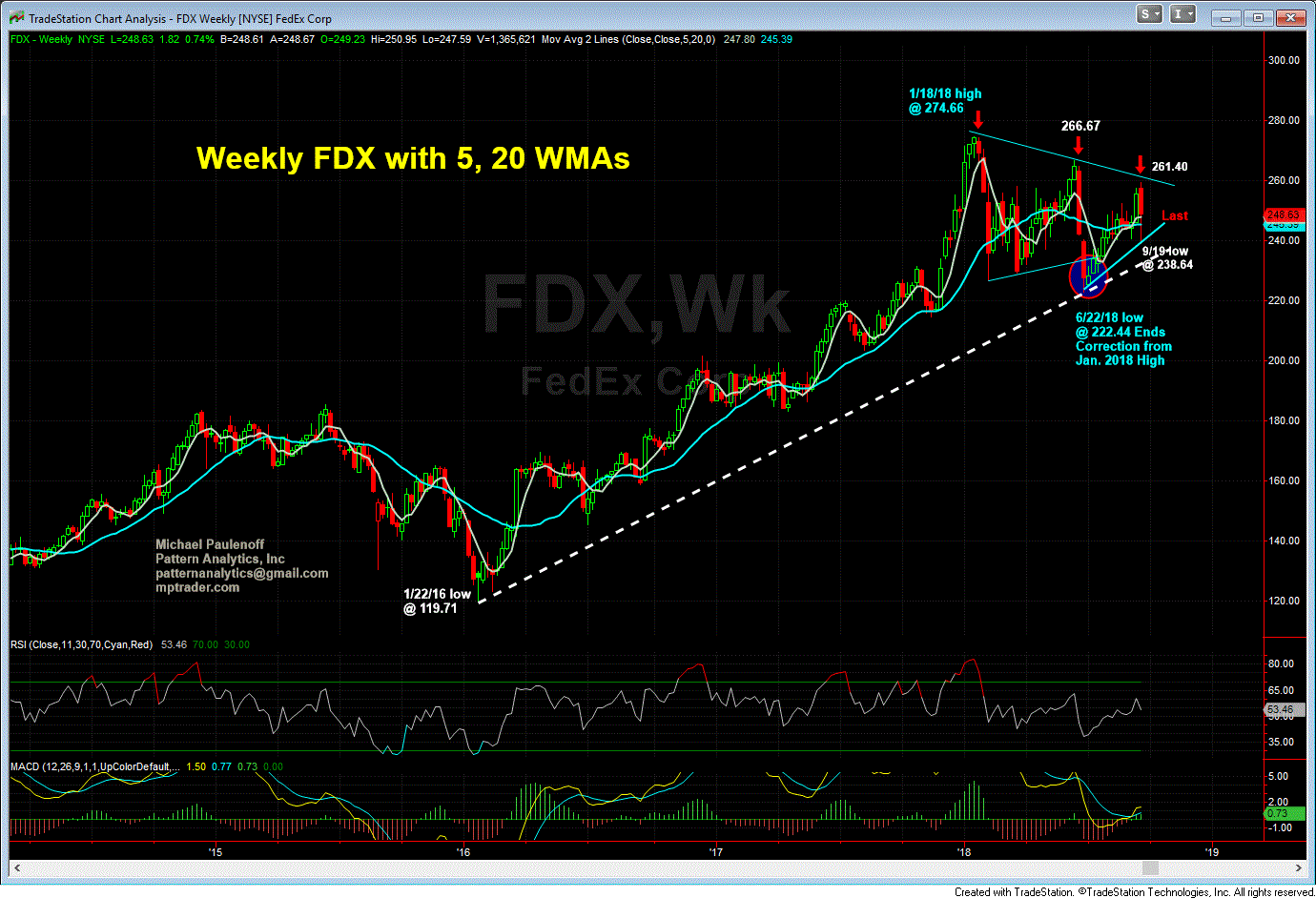 9 21 18 Weekly FDX GIF